September 19, 2017
BREAKING: Paris's "Ugliest Skyscraper" to Receive a Makeover, Courtesy of New French Firm
Nouvelle AOM beat out Studio Gang for the job to revitalize the Tour Montparnasse, the city's much-reviled skyscraper.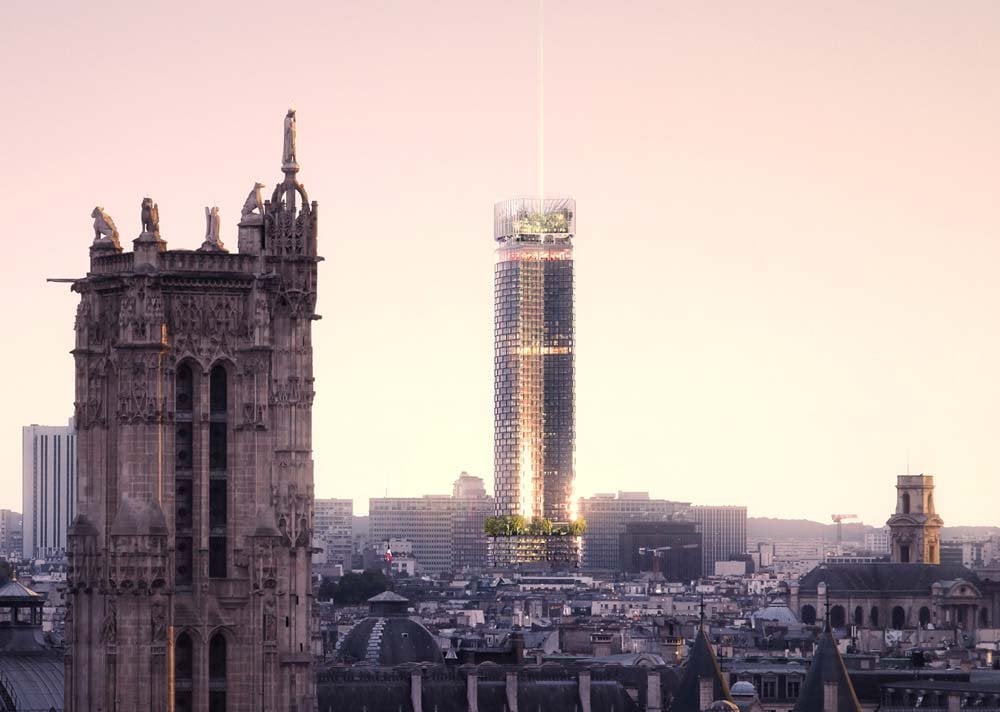 One of the most unloved buildings in Paris—and the world—is finally receiving a makeover. Tonight, a French real estate company announced that local firm Nouvelle AOM has beat out Chicago-based Studio Gang in an international competition to redesign the Tour Montparnasse, a 70s-era office building in the city's 15th Arrondissement.
The 690-foot-tall skyscraper, completed by the architects Eugène Beaudouin, Urbain Cassan, and Louis Hoym de Marien in 1973, is almost universally disdained for its hulking presence and incongruous scale, jutting out like a sore thumb from a sea of Haussmann-era buildings. Until 2011, the tower was the tallest skyscraper in France, though the Eiffel Tower is much taller.
In 2016, the "Tomorrow Montparnasse" competition was launched by the real estate company L'Ensemble Immobilier Tour Maine-Montparnasse (EITMM) in order to revitalize the tower and the surrounding neighborhood.
---
More from Metropolis
---
Nouvelle AOM, a purpose-built firm formed by three Paris-based architecture offices, proposes to reskin the building in a transparent sheath of glass. Its lower portion is defined by a verdant, terraced podium, and will contain a hotel, cafés, and restaurants, according to Huffington Post, France. The design, which emphasizes performance as much as aesthetics will, according to EITMM, "breathe new life into the Montparnasse district."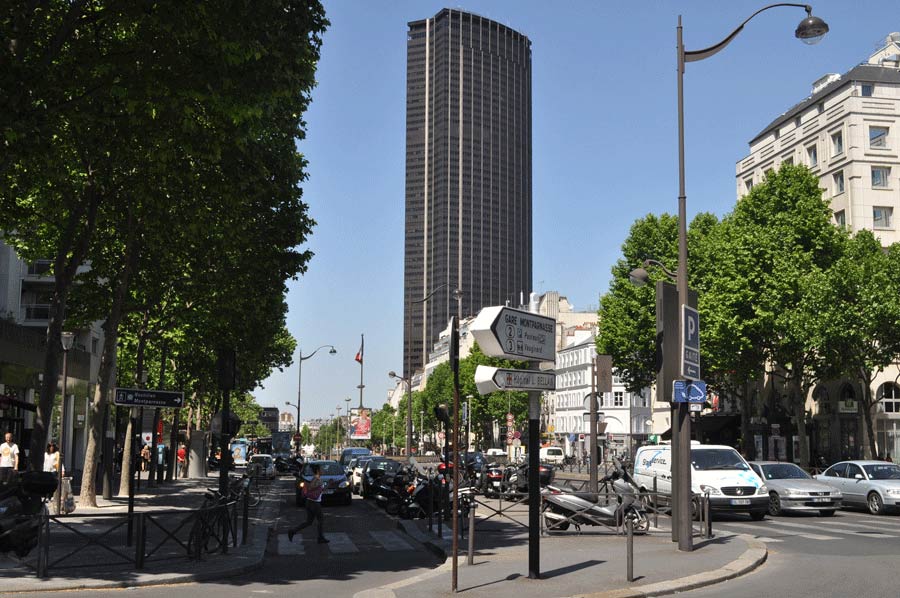 Studio Gang, in what would have been their first French project, had proposed an elegant pleated glass tower. Both firms were selected from a shortlist of seven architecture firms, which included OMA, Dominique Perrault Architecture, and MAD Architects.
Construction on the $360-million building will begin at the end of 2019, according to EITMM. In spite of the original tower's reputation as one of the ugliest buildings in the world, some in the architectural community defended its modernizing design. As Daniel Libeskind told the New York Times in 2015, "Maybe Tour Montparnasse is not a work of genius, but it signified a notion of what the city of the future will have to be."