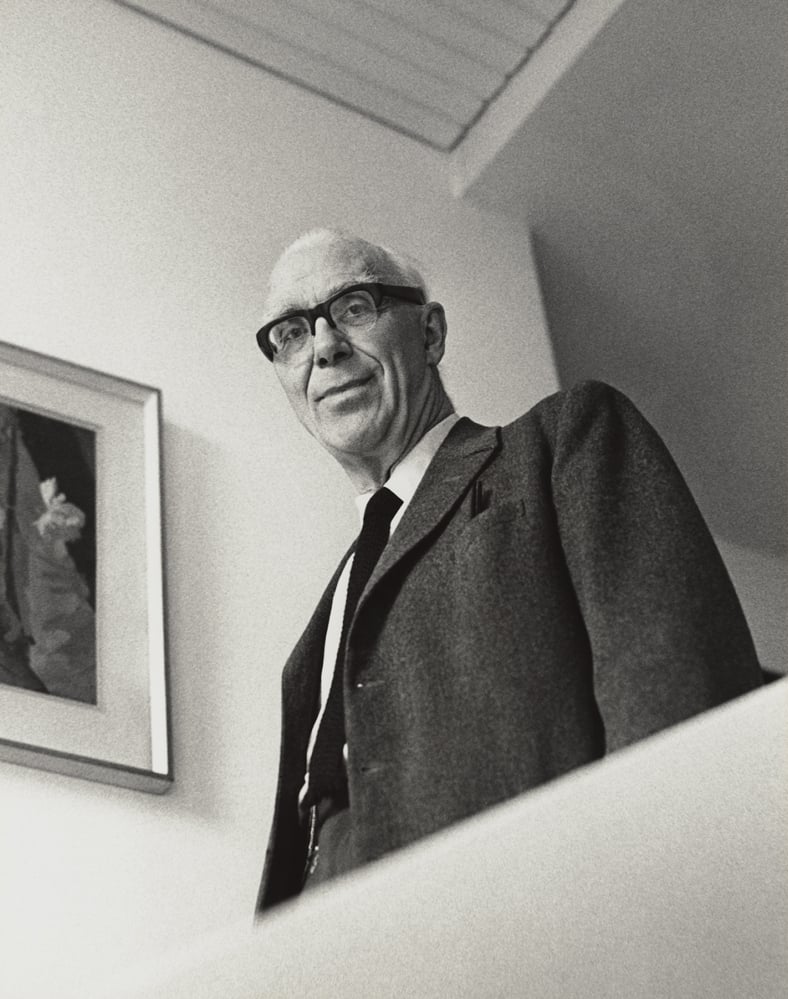 June 17, 2016
The V&A's Ove Arup Retrospective Reveals the Man Behind the Global Engineering Firm
The first retrospective on Ove Arup reveals the man behind the global engineering firm.
A highlight of the show will be a collection of test models and drawings from an early commission, the Menil Collection in Houston, completed in 1986. Arup collaborated with architect Renzo Piano's team to develop "leaf" reflector panels for the gallery's roof, bringing in daylight and revolutionizing lighting standards in art galleries around the world.
Courtesy Fondazione Renzo Piano
---
"We may not know it, but engineers organize the world we live in," says Martin Roth, director of London's V&A Museum, which launched its first ever Engineering Season last month, consisting of exhibitions, site-specific installations, and events. "It builds on our industrial design heritage," Roth says, "and reflects the crucial role of engineering in the development of the V&A." (The institution was founded in 1852 as the Museum of Manufactures.)
As one of the 20th century's preeminent personalities at the intersection of architecture and engineering, Ove Arup is a logical choice for the central exhibition of this maiden initiative, Engineering the World: Ove Arup and the Philosophy of Total Design, opening tomorrow. A pioneer of the interdisciplinary method, Arup often brought engineers and architects together in the early stages of the design process. He called it "total design," and it's an approach that the eponymous global engineering firm he founded uses to this day.
---
More from Metropolis
---
This will be the first retrospective on his career and will not only include previously unseen prototypes, drawings, and models from early works, but also virtual reality exhibits, animations, and simulations that will explore his legacy in a section called "Arup After Ove."
Sir Ove Arup in 1969
Photograph by Godfrey Argent/©National Portrait Gallery, London
Arup frequently collaborated with the architect Berthold Lubetkin on projects such as the Penguin Pool at the London Zoo (1934).
Photograph by Frederick William Bond/©ZSL
Designed by Arup, the Kingsgate Bridge in Durham (1963) elevated engineering into an art form.
Arup's team helped develop software to generate the structural calculations for the Sydney Opera House's concrete shells.
© Robert Baudin for Hornibrook Ltd./Australian Air Photos
The Centre Pompidou was Arup's next big project following the firm's stressful, but successful job on the Sydney Opera House.
©Ian Dagnall /Alamy
A Christmas party pamphlet put out by Arup's office in 1963
©Private Collection