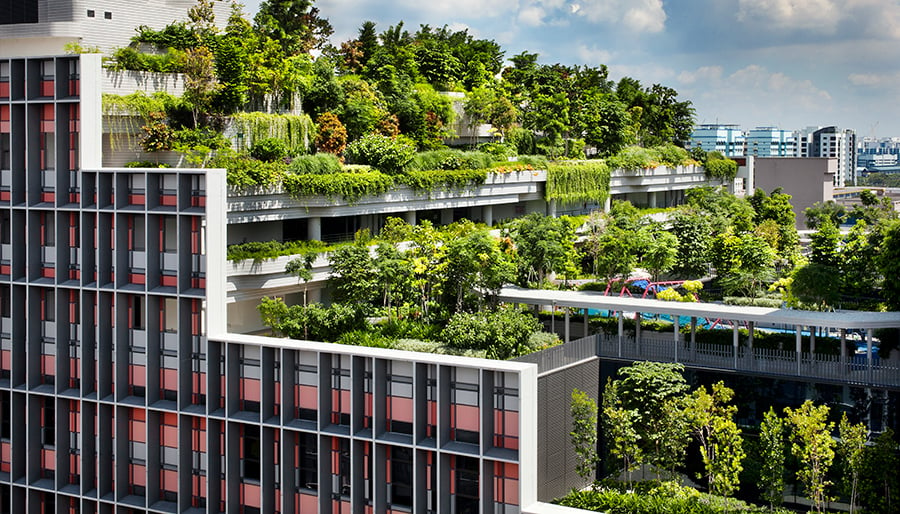 October 23, 2018
With Apartments, Gardens, Plazas, and Restaurants, Singapore Tests a Bold New Model for Intergenerational Housing
Designed by WOHA, the complex is a one-stop hub with 104 senior apartments and a host of connected facilities and amenities, including an embarrassment of outdoor riches.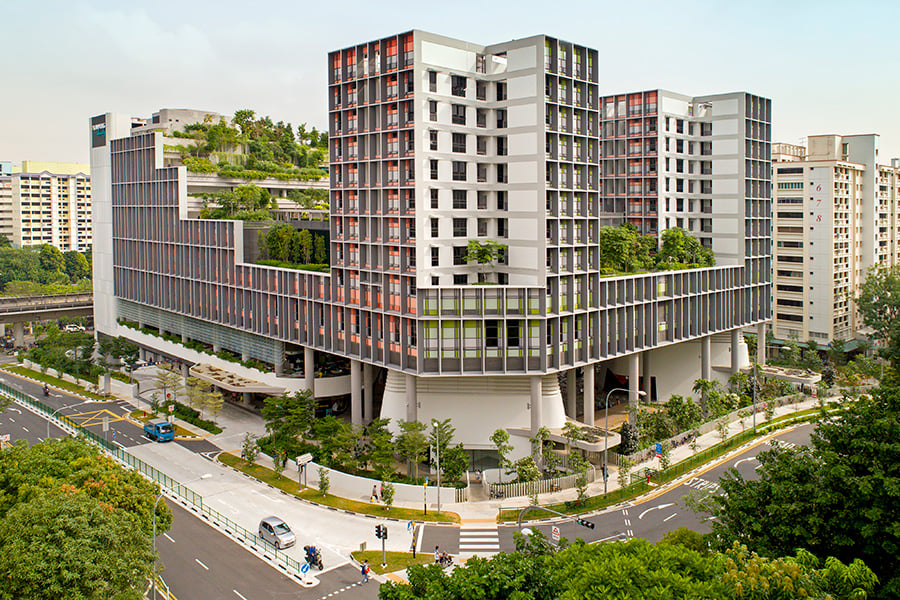 ---
According to a United Nations report on aging, the number of people on the planet who are 60 or over was 962 million in 2017, more than twice as many as in 1980. This number is expected to double again by 2050, when it is projected to reach nearly 2.1 billion.
In Singapore specifically, the proportion of citizens age 65 and above is increasing rapidly as population growth slows. Local architecture firm WOHA has done its part to help create a new housing paradigm for this elder boom—one that promotes physical activity and multigenerational interaction. Located in the north of the island city-state, Kampung Admiralty is a one-stop hub with 104 senior apartments and a host of connected facilities and amenities, including a medical center, a pharmacy, retail, restaurants, a hawker center (an open-air pavilion with food stalls, common throughout Singapore), and a public park and plaza.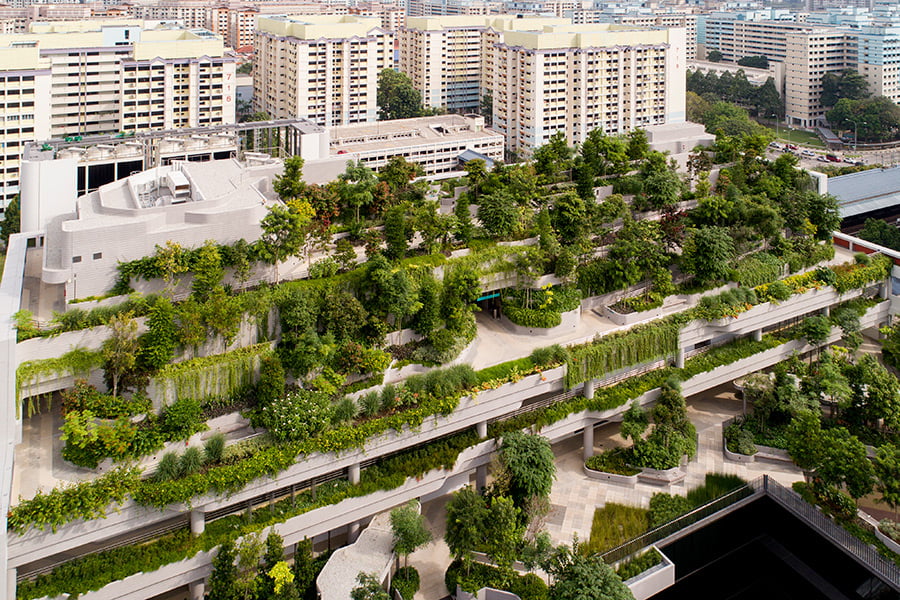 ---
The complex was developed in part by Singapore's Housing & Development Board, the Ministry of Health, and other state agencies, and the apartments are available for purchase by anyone 55 or older. As WOHA explains, the affordable apartments—located in a prefabricated, precast concrete structure—appeal to Singaporeans looking to downsize from larger public housing apartments. (Eighty percent of all Singaporeans live in Housing & Development Board buildings.)
---
More from Metropolis
---
Designing for a tight two-acre site, WOHA took a "club sandwich" approach to the program, with layers of services and apartments in close proximity to promote aging in place. Square in plan, the complex is raised above an open-air community plaza on the ground level, freeing the area for a buzz of activity from retail and restaurants; parking is below grade. A medical center in the middle of the sandwich means that health care is never far away. In the upper stratum, WOHA created a community park that the two adjacent apartment towers, in cross-shaped plans at the southern corners, can readily access.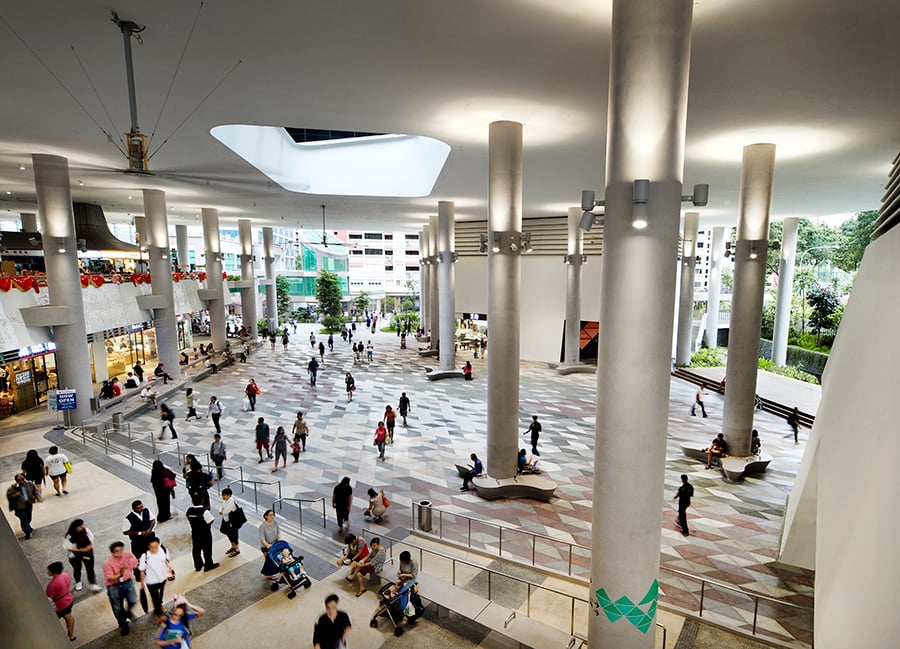 ---
The apartments boast senior-friendly features like induction ranges for cooking, which operate without active flames, eliminating the risk of gas leaks. Wheelchairs were also a major design consideration, affecting door widths and details like pullout kitchen worktops.
"It is important to help seniors feel integrated into their community, rather than isolated and alienated," says Pearl Chee, the WOHA director in charge of the project. "This is why the development is connected to public transport and is designed to draw in the whole neighborhood, to make it a lively space for people of all ages and enable connection and intergenerational bonding."
You may also enjoy "How to Design for Seniors in Increasingly Unaffordable Cities."