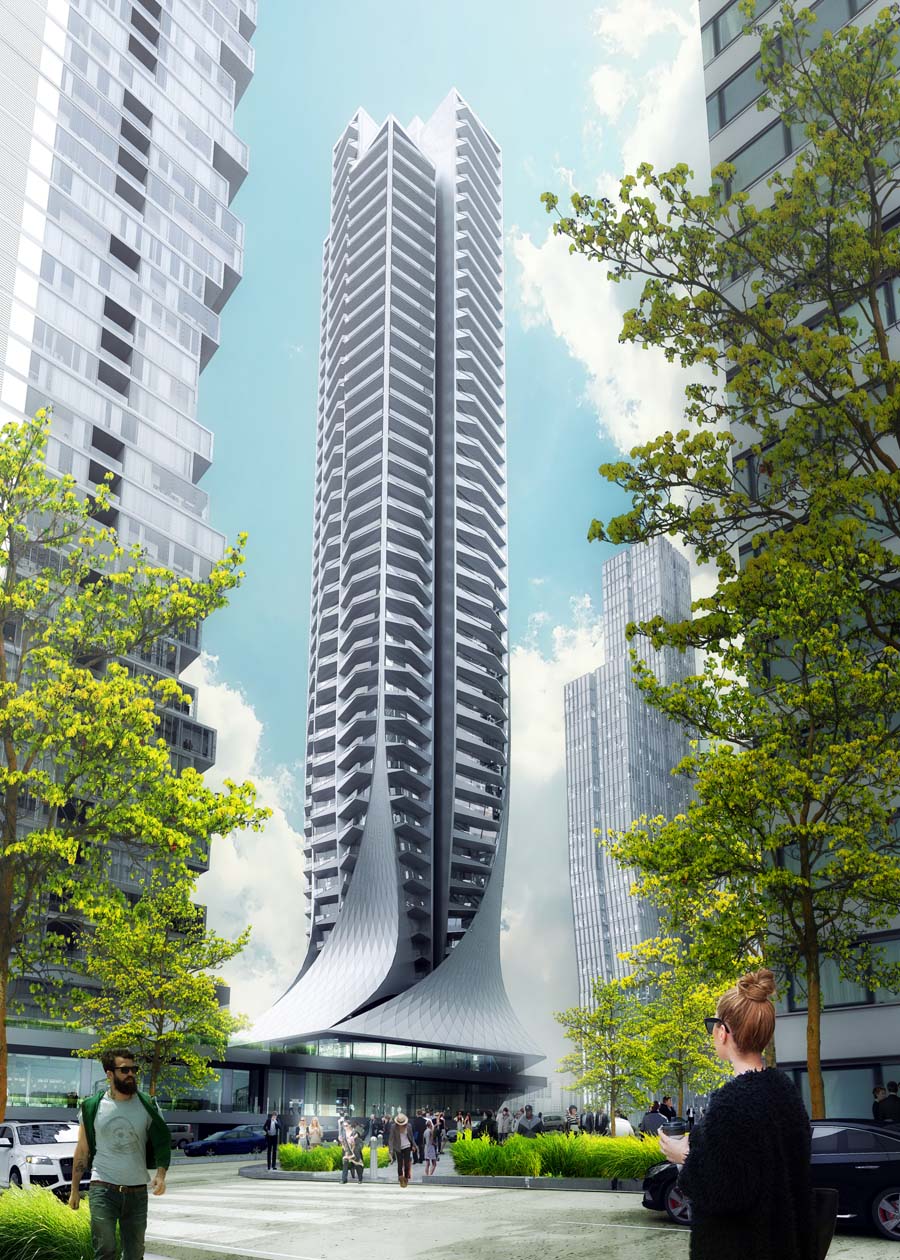 November 13, 2017
Zaha Hadid Architects Breaks Ground on Mexico City's Tallest Residential Tower
At more than 50 stories, the Bora Residential Tower in Mexico City's Santa Fe neighborhood will offer great views and programmatic flexibility.
Last week, Zaha Hadid Architects broke ground on a new tapered tower in Mexico City's Santa Fe district. When completed, the Bora Residential Tower, at more than 50 stories, will be the city's tallest residential building.
The tower was commissioned in 2015 by the (aggressively named) Mexican developer Nemesis Capital and marks one of Zaha Hadid's last projects, before her untimely death in 2016.
The high-rise itself is a bundle of six vertical towers clustered around a central core. At its base, the skyscraper flares outward with a series of twisting canopies that huddle amenities, restaurants, and retail space underneath. Its pleasing form aside, this fanned base also provides lateral stability, optimizing the tower for seismic activity.
---
More from Metropolis
---
Santa Fe, a bustling business district in the western part of the capitol city, boasts three universities and regional offices for tech giants such as Apple, Amazon, and Microsoft, among others. Even so, according to the architects, the layouts of the 220 units are meant to accommodate a wide variety of demographics, from families and young homeowners to senior citizens, "to create an integrated and diverse community."
Bora marks one of a handful of proposals the firm has designed for Mexico, including a residential complex in Monterrey and a scalloped apartment building in the Mayan Riviera.