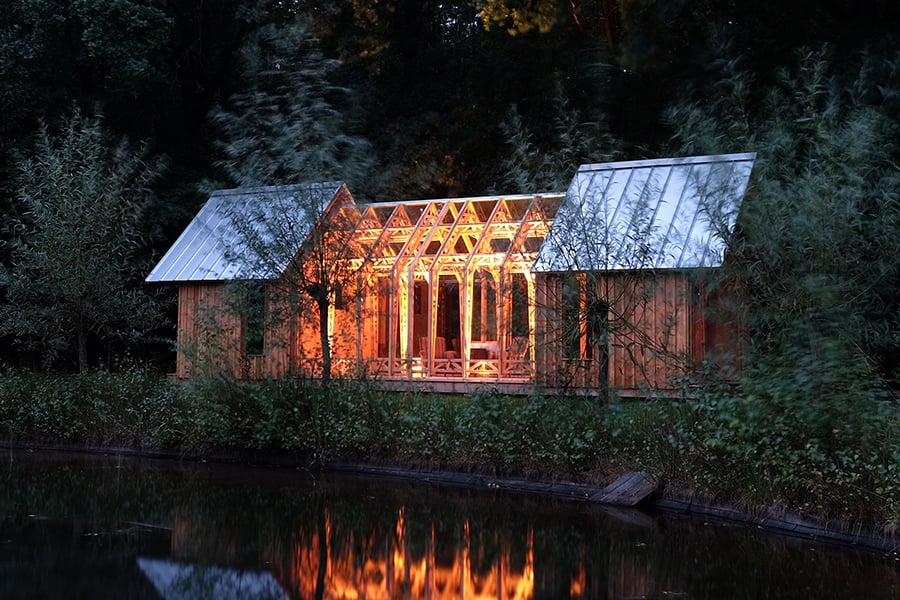 November 27, 2017
The Sinister Truth Behind Cabin Porn
The quintessential woodsy getaway has become a cultural and architectural obsession of late—here's why.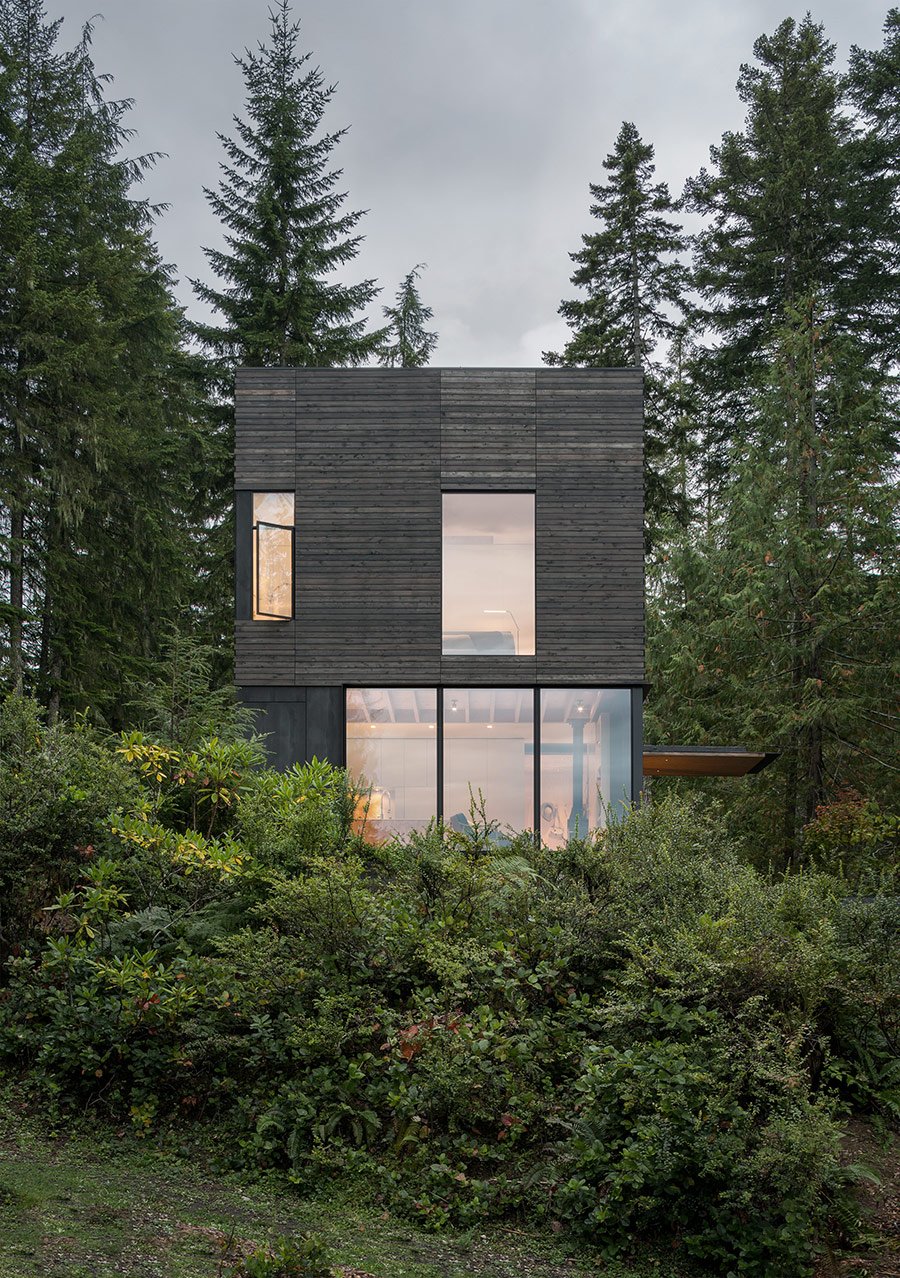 Tiny living is now touted as an innovative and responsible residential choice. A recent preoccupation with cabins has inevitably followed. Perhaps comparable to last year's trendy obsession with Nordic hygge culture, which emphasized a certain comfort and domestic splendor, the cabin phenomenon has suffused many aspects of the design world. (There seems, in any case, no escape from the cottage industry of cabin-themed coffee-table books and stylish but useless manuals.)
The fascination is easily explained, at least in part. Enduring cultural notions see in the cabin not just the promise of a getaway but also restoration, primarily through rarefied contact with nature. Indeed, the cabin's smallness can act to "limit the imprint of form on the natural context," says Neeraj Bhatia, cocurator of the recent Ways of Life exhibition in Kassel, Germany, which displayed prototype cabin-esque dwellings that examined the changing relationships between work and domestic life, the individual and nature. These relationships, Bhatia adds, "need to be negotiated through architecture."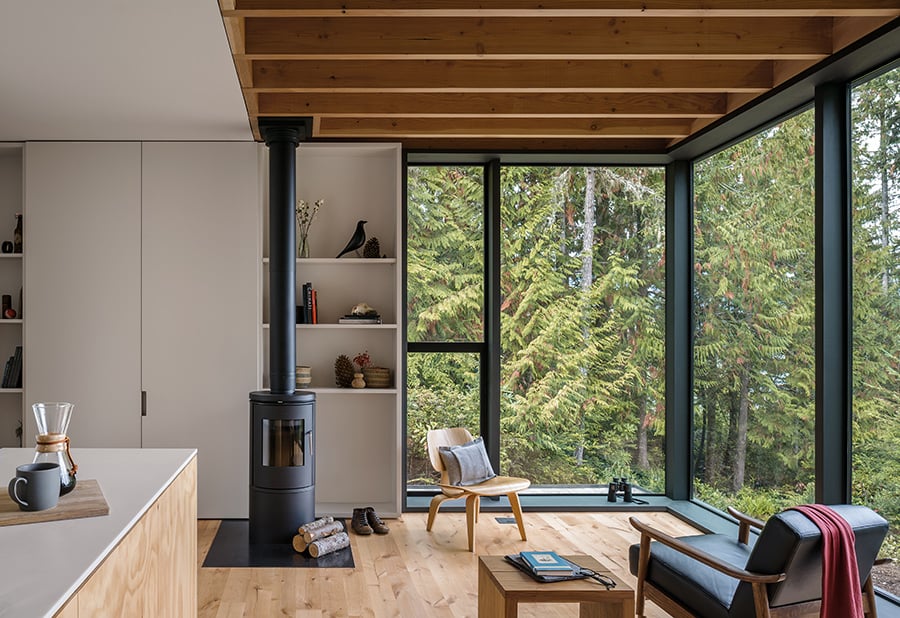 For architects, the allure is in the clarity of the program. The univocal purpose of a cabin—basic, temporary shelter—and its small scale invite experimentation with concept, siting, and materials. Further, it offers designers complete control. "There is the possibility to be present in all decisions and get hands-on experience on a complete project," explains Anne Cecilie Haug, a senior architect at Snøhetta who was involved in the design of the firm's Gapahuk cabin project.
A ready-made "social cabin" that "fits into nearly any scenery," Gapahuk illustrates how the typology is being reexamined by more established architectural offices. The design gives particular attention to common areas, such as a spacious living room, a kitchen, and outdoor patios. The move, says Haug, is subtle but intentional, borne out of the observation that cabin dwellers often feel a more magnetic connection to their surroundings than to each other.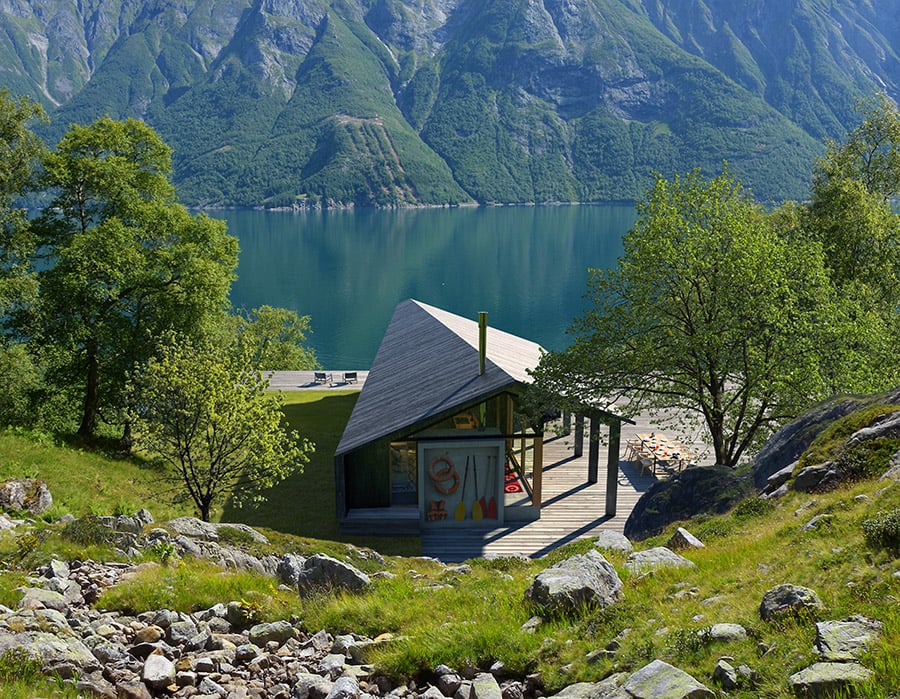 But this plea for familial well-being cannot hide the fact that cabins have become a new form of naturalized luxury for the well-off, where social and environmental consciousness comes built in. The Summit Powder Mountain development in Utah, for example, was founded by progressive elites looking to both brainstorm solutions to global problems and preserve the mountain's calm and beauty. Although the development may be in harmony with nature, its structure betrays certain exclusionary and antidemocratic tendencies: "Thought leaders"—often quite wealthy, with often quite similar thoughts—band together to steer humanity toward brighter horizons, literally from above.
Walden Monterey in California, a self-described "forward-thinking enclave" set in another nirvana, markets rustic charm to Silicon Valley's ultrarich shopping around for a second or third home. The 600-acre development on the Monterey Peninsula comprises 22 lots costing $5 million each (three have been reserved so far), on which future residents can build their own custom homes. They must, however, conform to two "cultural rules": Houses must be powered by renewable energy, and cutting down trees is forbidden.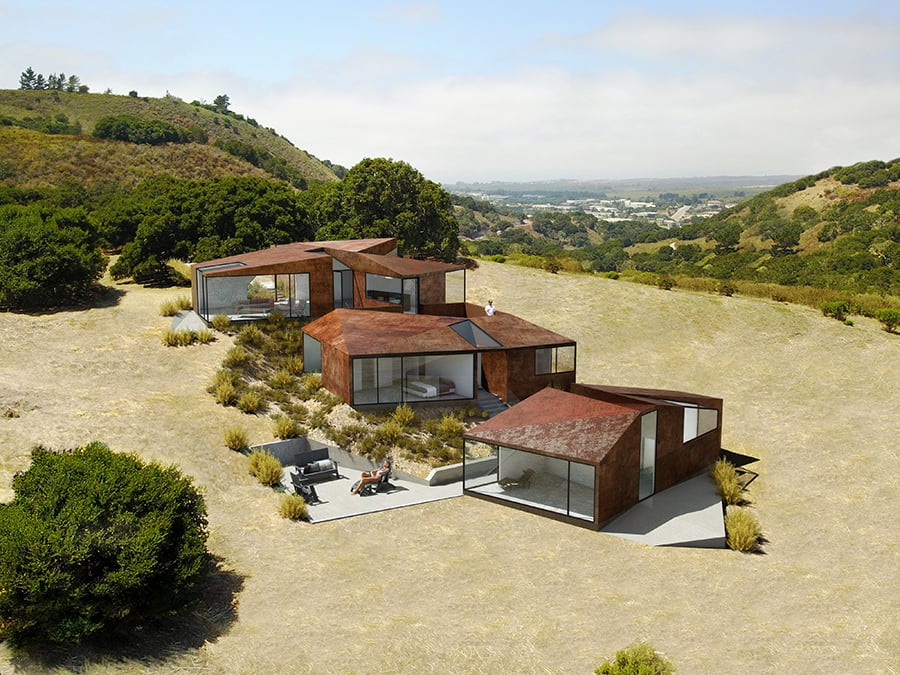 As the name suggests, Walden Monterey is about "finding a place where you can disconnect from the world, and reconnect with nature," says Nick Jekogian, the developer behind the complex. Shared amenities like yoga platforms (facing both the sunrise and sunset, naturally), a kids' playground, a trail network, and a Zen garden are meant to aid in this reconnection. Walden's emphasis on sustainability and repose, coupled with its recruitment of well-known firms such as MAD Architects, mirrors a contemporary mode of consumption, favoring simplicity and sparseness over excess and grandiosity, not unlike the "minimalism" trend of recent years. As Jekogian puts it, "You don't need a massive mansion anymore to live luxuriously."
Working with humbler aims (and smaller budgets) than these affluent enclaves are emerging architects producing cabins that are tailored to specific geographic settings or personal circumstances. For example, the 1,100-square-foot Little House, designed by the young Seattle-based firm MW Works, frames precise views of the surrounding forest and Washington's Hood Canal. The design of Garden House in Eindhoven, the Netherlands, by Caspar Schols, is structured according to a long list of programmatic requirements (for instance, a place for grandchildren to stay over, or a space for hosting up to 30 people) given to the Dutch architect by his mother. The cabin's sliding wood frame and shell help accommodate a broad range of activities.
On the one hand, the contemporary reinvention of the cabin type represents a backlash against a technology-obsessed and work-oriented culture. Also, it advances an alternative lifestyle that allows those fortunate enough to retreat from the spontaneity and risks of urban living and public life. "I think people are very attracted to that—getting away from the complexities that we have," says Jekogian. Occasionally, as in the case of Urban Cabin, which went on display at Brooklyn's A/D/O, the cabin repackages a messy metropolitan environment rather than a rural and pristine one—although here, too, the cabin's appeal lies in the quietude it offers.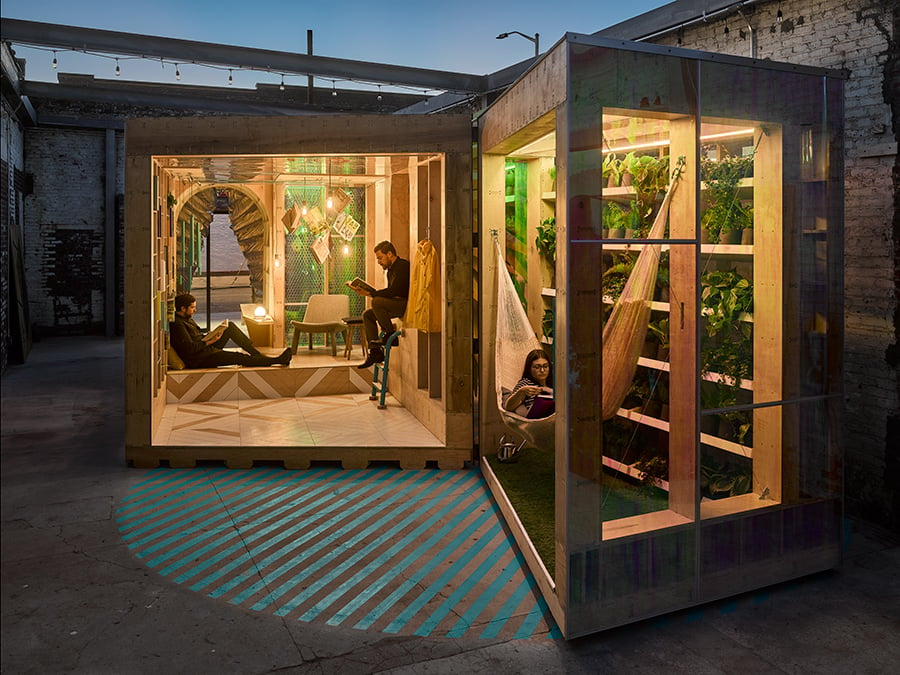 In many of these cases, the cabins amount to an ecoconscious and bucolic gated community, where residents enjoy picturesque vistas and the wonders of living "close to the land," minus its more threatening aspects. This is an idyllic vision of luxury, simultaneously embedded within and detached from its surroundings. Today, the public sphere continues to be eroded, while self-sufficiency and individual valorization are trumpeted as social virtues more than ever. Could there be a better metaphor?
You may also enjoy "Bureau V Collaborates With MINI LIVING to Design 'Urban Cabin.''"