May 7, 2019
How the "Happiness Industry" Is Changing Architecture
A new exhibition at the Canadian Centre for Architecture (CCA) explores the quantifying and ranking of happiness and probes its impact on architects' importance.
---
The Architecture of Happiness was a trite book published in the mid-2000s and mercifully forgotten. Our Happy Life: Architecture and Well-Being in the Age of Emotional Capitalism, a new exhibition at the Canadian Centre for Architecture (CCA) in Montreal, isn't nearly as snappily titled, but as an enterprise, it is far more probing and curious. Curated by Francesco Garutti, the show explores how, after the 2008 financial crash, the "happiness industry"—comprising government initiatives, economic indices, and city rankings—hijacked virtually every facet of contemporary life.
Metropolis's Samuel Medina spoke to Garutti about happiness as a social project, the "cold intimacy" of Instagram, and architecture's new spaces of meaning.
SAMUEL MEDINA: A curator once told me that he had read every popular book about happiness there is. He said that it helps him do his job—communicating with the public—better. What sparked your interest in the subject?
FRANCESCO GARUTTI: You can go as far back as Greek philosophy [laughs]. I had a chat with the artist Simon Fujiwara—I was very intrigued by his The Happy Museum (2016) at the Berlin Biennale. The discussion was coming from his artistic practice; we were not talking about architecture at all. But afterward I was just bumping into this word—the idea—everywhere and in every context. I began finding "happiness" in literature and in journalism, for example, these city rankings and Gallup polls. What is happiness? It is a set of values. It is a political agenda. I thought to myself, "Let's pose to architects some questions of happiness."
SM: Happiness has become a metric—"a set of values," as you say—with transnational currency. It now enjoys the imprimatur of political science and sociological research. When did that happen?
FG: The exhibition has a precise chronological moment—the ten years between 2008 and 2018. It is true that this weird entity of "happiness," as we are defining it, was happening in the early '90s. That is the moment it began to be marketed in a new way, as a set of positive emotions to be used as an asset. Will Davies's book The Happiness Industry describes the story very well. In 2008 you have the economic crisis. You have figures like Richard Layard, considered one of the main figures in the U.K. behind the World Happiness Reports. Then there was the Stiglitz Commission's report, which suggested a political strategy to go beyond GDP. At the same time you have the release of the first iPhone, which makes data collection very easy but also allows us to track our own lives. These are just a few points, but the exhibition reads this moment very critically.
We then arrive [in the timeline] at something that really impressed me. There is the introduction of two key documents produced by Gallup: the World Happiness Report and Global Emotions Report. [Ed. note: Both are published annually.] I actually went to Gallup as they were publishing their report on happiness. We produced a short film—almost like a documentary—about making Gallup's World Poll survey, which is being shown in a gallery. To me the film and the happiness [indices] are evidence of how "happiness" and "emotions" are now considered super important at the political level.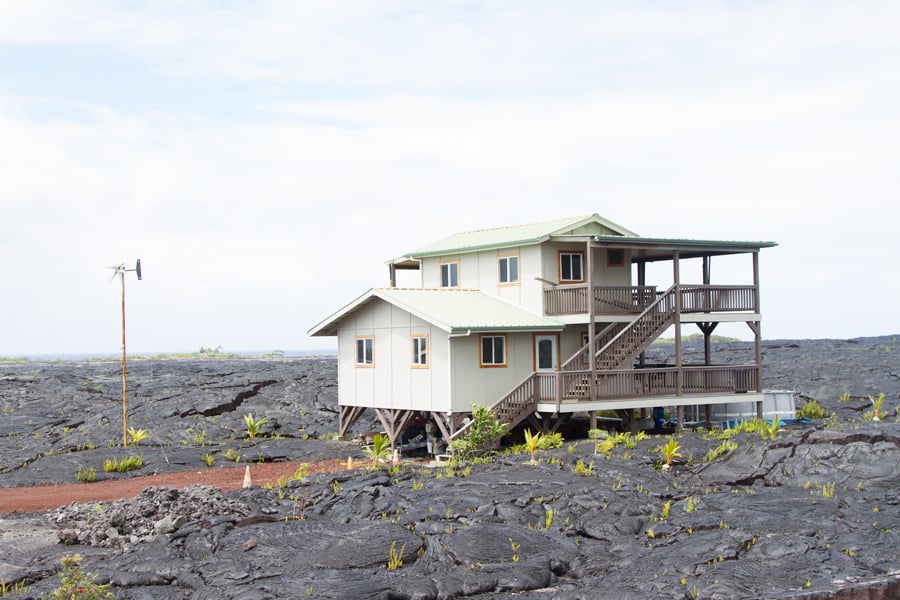 ---
SM: Over the years, however, the terminology has changed from "happiness" to "well-being," which is something you yourself are individually responsible for.
FG: After the financial crisis of 2008, there was a turn to measure the overall health of a nation over traditional economic indicators. It's the mind before the body. In this way Our Happy Life is connected to an earlier CCA exhibition [2011's Imperfect Health: The Medicalization of Architecture]. Both explore how a metaphorical entity can come to determine the construction of manuals and protocols for a broader social project.
SM: Within architecture, there has been another shift—less about happiness—from something as bland as "sustainability" to something more edifying, like "wellness."
FG: There has been a development from LEED to the WELL Building Standard [established in 2014]. Mental-health factors have been added to "environmental" building practices. Just as before, there was a need to have green surfaces everywhere; now happiness is used as a surface. In the exhibition we make this point through two big photos of guest rooms in John Portman's Atlanta Marriott Marquis. His hotels are really worlds unto themselves. But also the rooms are generic. In the photos they are very similar, until you look at the specifications. One room is redesigned by Delos according to Stay Well standards [a hospitality-focused program within the WELL Building organizational umbrella], with natural-fiber floors, circadian lighting, sleep materials, all that stuff. In that generic room, you find what at the economic level is certified as "the happiest place." Happiness is becoming a sort of subtle, almost invisible layer—or a camouflage—but it is also a certification that allows the hotel to greatly increase their price.
---
If you look more at WELL standards, there is a lot about the important role of natural light in buildings. There is even a section about the "right to light" within the context of the workplace. Similarly, we have a story about a law office in Los Angeles whose work is just about protecting views of the Pacific. These lawyers, who are dedicated to defending a panorama, carry business cards with "Pacific View Rights Resource Center" printed on them! I am very interested in the banality of everyday life like this.
Another [episode] looks at [the social media influencer and publisher] Tavi Gevinson and her stay in an apartment building in Brooklyn. She posted photos of it for the developer—maybe just the corner of a room with dirty clothes and shoes, or a pink sunset out of a panoramic window. Of course, this is a part of the visual culture in the era of emotional capitalism—even if you are promoting a product, you do so in an indirect way. But for me it was also about this idea of cold intimacy. Advertising has permeated culture in every way. The market gives you a close-up of domestic life. This is making a point about architecture: It is no longer evaluated by only "space."
SM: In your catalog essay, you cite OMA partner Reinier de Graaf, who makes a blunt point about this. How can architects be "happy" in this position?
FG: [In] highlighting the values of all these things, I'm very interested in asking architects, "How do you reposition yourself?" It's not anymore the idea of master planning, of the city being the scope of only planners and architects. Corporations like McKinsey & Company are planning cities in India. Rather than the master plan, architects today work at a close-up space, in the flatness of interior space, which is also a space of meaning. That is not a position of losing.
You may also enjoy "In Philadelphia, a Small Living Prototype Aims to Go Where Other Developers Won't."
Would you like to comment on this article? Send your thoughts to: [email protected]