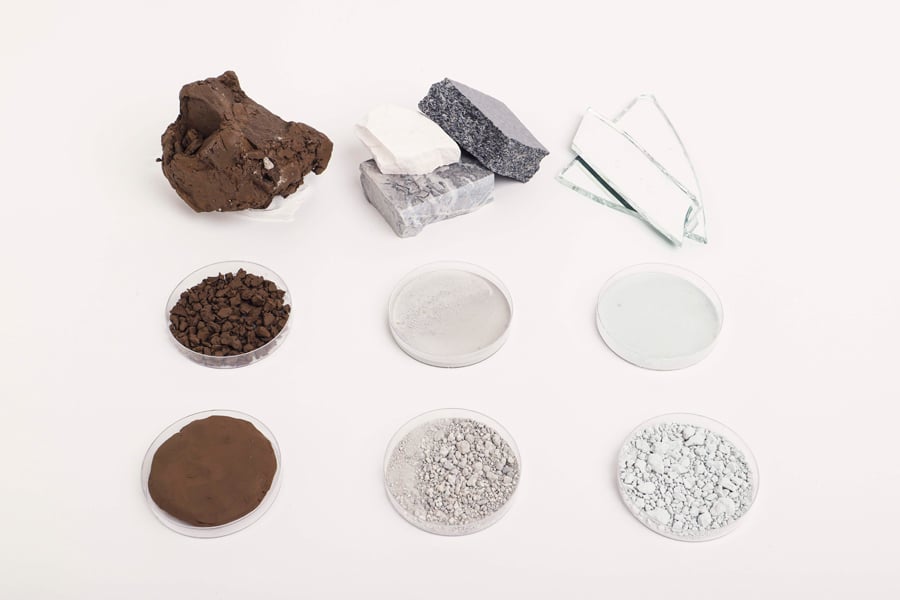 June 22, 2020
WantedDesign's Conscious Design Awards Honor Student Projects that Promise to Make a Difference
Winning projects from design students around the world tackle issues such as equity, natural disasters, immigration, sustainability, health, and more.
Devised to showcase innovative student work from around the world, the Conscious Design Best Student Project Awards are typically presented during  WantedDesign's annual NYCxDESIGN programming, when winners are featured among a wide range of exhibitions at Wanted's Manhattan and Brooklyn events. This year, with design fairs  cancelled, postponed, due to COVID-19, the Conscious Design awards  are being unveiled online.
Since it was established in 2011 by Odile Hainaut and Claire Pijoulat, WantedDesign has become a platform for raising the profiles of emerging designers. This year, that exposure and recognition are more critical. According to Avinash Rajagopal, editor in chief of Metropolis and one of the competition's judges: "This year, design students everywhere are graduating into a challenging professional and economic landscape, in a world where a global pandemic is compounding existing issues of climate change and inequity. However, it is also a world where the skills and attitudes they have demonstrated in these projects will be more important than ever."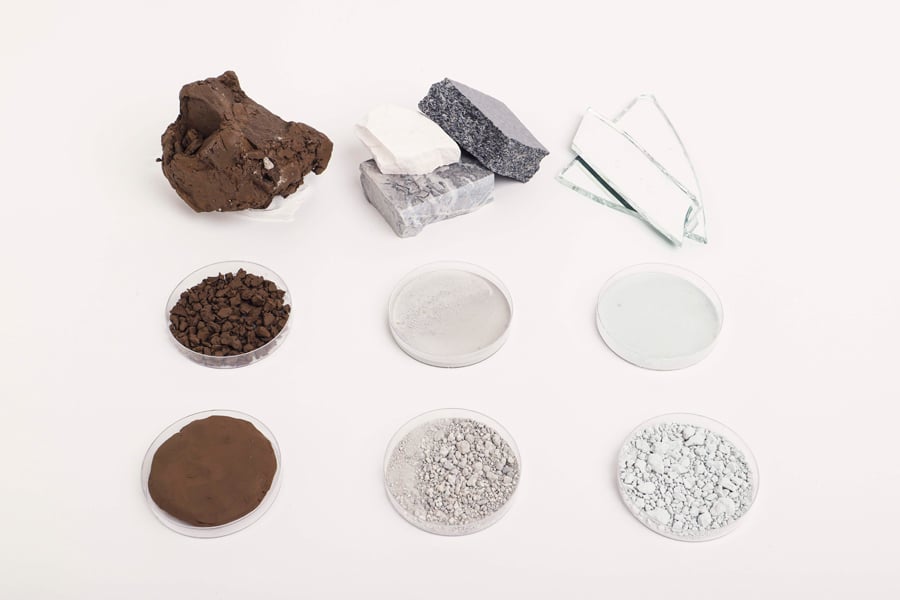 Without the physical stage of NYCxDESIGN, the awards' judges selected winners from digital presentations by schools that had planned to participate in the Brooklyn and Manhattan shows. In addition to Rajagopal, this year's jury included Roxane Spears, vice president of sustainability, North America, for flooring manufacturer Tarkett, Matilda McQuaid, deputy curatorial director for the Cooper Hewitt Smithsonian Design Museum in New York City, and Jean-Jacques L'Hénaff, director of design for LIXIL.
---
This year's winners:
The Best Conscious Design Award goes to:
Julia Liverton, Pratt Institute (USA), with HanD Pen
"By addressing a situation that causes pain and discomfort to almost 50 million adults in the United States every day, Julia Liverton proves how much we still need good product design," says Rajagopal. Her project, dubbed HanD Pen, is a complete system designed to aid older adults suffering from arthritis and diabetes. Liverton's design is a response to several challenges that she identified by consulting with arthritis and diabetes specialists: keeping the insulin pen in for six seconds after injection, to mitigate poor ergonomics and the patient's inability to remember their last injection site.
The product is designed to be compatible with standard insulin pens, and combines a six-second tracking band that gives users audio and visual cues, an ergonomic plunger that allows users to more easily inject themselves, rubber stoppers to keep the cartridge from falling out or moving while being replaced, and a removable cartridge holder. A separate accessory tracks the user's injection sites and also eliminates the need to pinch skin. "Every aspect of her HandD Pen is informed by empathetic engagement with aging people who live with both diabetes and arthritis. It could make a huge impact in the daily routines of thousands of people," says Rajagopal, explaining why the jury selected Liverton's design above dozens of highly laudable projects to be this year's Best Conscious Design Award winner.
Category: Original Concept and Design:
Mitja Behnke, Strate – School of Design (France), with InEurope – A Manifesto for Solidarity Borders
Behnke's proposal, called InEurope, is a combined reception, support, and orientation service designed to help asylum seekers at legal entrances to European territory navigate the social, cultural, and administrative border. Users are taken through a five-part process to learn about the culture and values of the country they are about to enter, as well as available facilities, their rights and civic duties as an asylum seeker, and the next steps of their integration process.
L'Hénaff commended the project's response to a changing Europe. "The simplicity of the solution balances the official nature of the process with a message of openness and compassion deeply needed today, setting up the stage for a more successful and respectful integration later on."
Category: Sustainable Solution:
Jordyn Aamot, ArtCenter College of Design (USA), with Enliven
A three-week tour of factories, design studios, exhibitions, and material manufacturers across China arranged by ArtCenter College of Design in collaboration with Neuni Labs in Shanghai inspired Aamot to pursue her own line of sustainable designs. Enliven makes use of two sustainable and available materials, compressed bamboo and rPET felt. Each of the three chair designs can be used on its own or enlivened with a covering made of rPET felt.
Sara Howard, Central Saint Martins (UK), with Circular Ceramics
Created entirely from recycled industrial waste, Circular Ceramics is a tableware collection designed by Central Saint Martins student Sara Howard. While investigating the possibility of a circular economy for manufacturing ceramics, she discovered other industries that rely upon the same raw materials and produce waste that could be transformed into something new.
Jurist Matilda McQuaid, remarked that the project goes beyond the elegant products Howard designed, helping rethink waste as a resource. "Sara Howard's elegant technical handbook of circular ceramics is a clear and concise process story of how we can rethink industrial waste as a resource."
Category: Project with Social Impact
Isabel Cano Anaya, CENTRO (Mexico), with Piccolo: the diabetic bunny
"Anaya's very sensitive design of this playful backpack and syringes for kids suffering from diabetes, casts a humane and innovative spotlight onto a global crisis," says McQuaid describing her design for Piccolo: the diabetic bunny. An imaginatively designed plush toy that doubles as a carrying case for a glucose meter, insulin pens and other accessories necessary for treating diabetes, Piccolo treats a frightening childhood illness with gentleness.
Theodore Scoufis, School of Visual Arts (USA), with FireLink: Fighting Fire with Data
Focusing on the average of 4:30 minutes that firefighters have between receiving a call from dispatch and arriving on the scene of a fire, FireLink aims to provide them with streamlined information to make effective decisions more efficiently. Data is collected from pre-fire inspection reports among other sources and brought to firefighters via a tablet app and helmet mounted heads-up display.
This design demonstrated a clear understanding of a problem faced by many first responders, according to jurist Matilda McQuaid. "Incredibly thoughtful design concept that explores the practical and urgent issues that firefighters have to solve and understand in their very short transit to the scene," she said.
Category: Ready to Be Implemented
Nathan Agranat, Solène Lombard, Sylvie Nguyen, Paris Institute of Art and Design, École Estienne (France), with Biotopia 
Biotopia is a proposal that would allow ordinary citizens to take part in marine science, and in doing so, gain a deeper respect for and understanding of the natural world. Free plans to build a simple plankton harvesting and observation kit are made available via smartphone app or in workshops. The app then guides participants in observing and analyzing the samples they collect, feeding a crowdsourced data set. The public then has access to an immersive, living database that represents the fruits of their labor and is updated in real time by citizen-scientists. In addition to being ready to implement, the project proposes using community engagement to deepen our ties to the natural world, a good idea in our moment of ecological crisis, according to the judges. "Biotopia engages the user on so many levels," explains Spears, "as a citizen scientist, citizen designer, and community activist, while celebrating and understanding a vital food source, plankton."
Honorable mention to Fernando Barrios, Naoto Ricardo Kobayashi Utsumoto, Rafael Brizuela, Viridiana Palma Dominguez, Aniela Mayte Guerrero Hernández, Oscar Méndez H., Tecnológico de Monterrey (Mexico), for their project Solar.
Honorable mention to Charlotte Liebling, Central Saint Martins (UK) for her Welcome Box project.
You may also enjoy "Design Student Proposes Small, But Humane Tweaks to Swiss Refugee Bunkers"
Would you like to comment on this article? Send your thoughts to: [email protected]
---
Register here for Metropolis Webinars
Connect with experts and design leaders on the most important conversations of the day.