The Best Tools to Achieve Equity in Project Outcomes
What is an equitable building or a justly designed project? As architects and designers consider Justice Equity, Diversity, and Inclusion (JEDI) in their practices, how can they evaluate their buildings and design projects to see if they benefit the communities they serve? According to "Equity in Sustainability", a guide from the Urban Sustainability Directors Network, Distributional equity has been achieved when "programs and policies result in the fair distribution of benefits and burdens across all segments of a community, prioritizing those with highest need." Equity in project outcomes for buildings and design projects can take many forms including accessibility, the application of inclusive design, the creation of financial benefits for local communities, access to transportation, publicly accessible green or sheltered space, emissions reductions, and others.
A common refrain among participants in the Metropolis Design Equity Hackathon was that "the community knows best." To achieve projects that support JEDI, architects and designers must listen to and engage with the communities that will use and be impacted by their projects. They must also set measurable goals and have a clear picture of what an equitable project outcome looks like in the particular case of their project. The five resources and building standards below offer concrete definitions and benchmarks to help architects and designers understand and achieve distributional equity in the context of the built environment.
Scroll down for a list of resources or consult the full Metropolis Design for Equity Primer.
---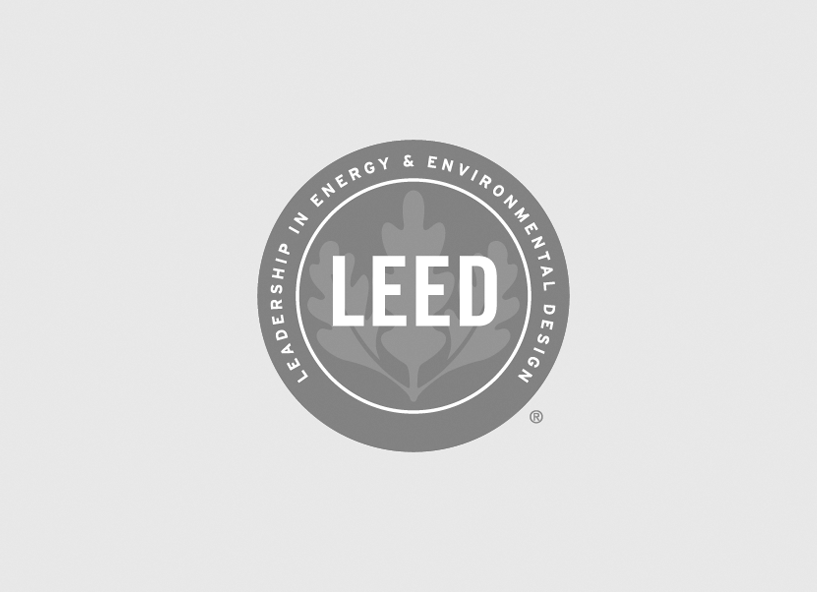 LEED Pilot Credit: Inclusive Design
Organization: United States Green Building Council
Type: Building Standard, Certification
LEED, the most widely used green building standard in the world, offers a pilot credit for Inclusive Design under the version four standard. The credit draws a direct connection between the green building movement and inclusive design principles.
The pilot credit requires that architects undertake an inclusive design process through community engagement and consider factors such as ability, age, gender, language, and cultural understanding in their design. A project must also fulfill requirements in any four of the following areas: physical accessibility, wayfinding, assistive technology, emotional health, and inclusive spaces. The standard also calls for inclusive design training for operations and management professionals so that the building is maintained and kept accessible long after its complete.
"Inclusive design prioritizes the experience and participation of building users by considering the full range of ability, age, gender, language, cultural understanding, and other characteristics of human diversity in the context of place. Inclusive design and the green building movement are directly related by their core value of sustainability."
AIA Architect's Role in Creating Equitable Communities
Organizations: AIA, Gensler, The Neighborhood Design Center
Type: Informational Resource
"Architects' Role in Creating Equitable Communities", published by AIA in 2022, is a resource for architects who want to better understand the relationship between systemic injustice and the built environment with the goal of supporting equity through their practice. The resource breaks down where architects have agency to create better outcomes for communities within their firm, through advocacy, and on individual projects through the community engagement, design, construction administration, and post-occupancy processes. In addition to defining key terms and offering an overview of organizations and other resources in the design equity space, the AIA document provides concrete steps architects can take to make their work more equitable at the project and firm level.
"Reconsidering architecture firm culture offers an opportunity to remake our offices as places of welcoming and belonging for all people, especially those with identities and experiences not widely represented in the field. Who is at the table/in the office/on the team directly affects what is being discussed and what solutions are being brought forward. From research to design decisions and community engagement, asking the right questions is key to identifying the best design solutions. Homogenous teams may limit what questions are asked, while diverse teams add value, make firms more competitive by offering new insights and connections to diverse clients and communities, and result in richer and more responsive projects."
Organization: SEAM, Inc.
Type: Certification
SEAM (Social Equity Assessment Method) is a third-party assessed standard for socially sustainable real estate projects. The certification assesses a project's social responsibility, social impact, social justice, and social accountability, which comprise 20 objectives aimed at building prosperity for the communities where real estate development is taking place.
"The SEAM Standard is based on established and emerging global standards and reporting frameworks and therefore SEAM certification contributes to a company's overall CSR or ESG strategy."
Organizations: SEED Network, Design Corps
Type: Certification, Tracking Tool
SEED (Social Economic Environmental Design) certification is awarded to a completed project that meets the SEED principles, which connect inclusionary design and sustainable design. The SEED Evaluator is a digital tool that helps guide designers to create more inclusive projects, document their efforts, and evaluate their impact. The SEED Certification shares similar requirements to the LEED Inclusive Design pilot credit listed above.
SEED Principles
Advocate with those who have a limited voice in public life
Build structures for inclusion that engage stakeholders and allow communities to make decisions
Promote social equality through discourse that reflects a range of values and social identities
Generate ideas that grow from place and build local capacity
Design to help conserve resources and minimize waste
Kelsey Housing Standards for Accessibility and Inclusion
Organization: The Kelsey
Type: Building Standard
While building code sets the bare minimum standard for accessibility, it does not always go far enough to create fully accessible and inclusive buildings, especially in housing. They vary widely across state and local jurisdictions as well as project types and usually emphasize physical access without taking other forms of disability into account. "Housing Standards for Accessibility and Inclusion" identifies 348 "Elements" that include aspects of design, such as building components, impact areas, such as mobility and acoustics, and additional benefits, such as affordability and environmental sustainability. Full certification for a project requires meeting the standard's benchmarks for a minimum of 66 elements, 95 elements for silver, 145 for gold, and 236 for platinum.
"26 percent of people have a disability, yet it's estimated that less than 6 percent of the national housing supply is designed to be accessible. As housing communities are created, they don't often meet the diverse accessibility and inclusion needs of people with disabilities. While basic code and compliance measures require specific features, no holistic set of guidelines and standards define an implementable, progressive approach to design truly accessible and inclusive housing communities."
---

The Metropolis Design for Equity Primer was produced in partnership with Humanscale, Mohawk, and Wolf-Gordon, with the participation of Cannon Design, Gensler, Highgate, HKS, HOK, JLL, Perkins&Will, Salesforce, SmithGroup, and ZGF.
---