November 29, 2018
Design Goodies: Metropolis Holiday Gift Guide 2018
This week, Metropolis's editors are revealing our picks for the best design-minded gifts.
Ok, we admit it: "Design" is essentially our gift guide catch-all. But there are so many great gifts that don't neatly fit into "Eat + Drink," "Play," "Tech," or any other category! So, we hope you find something gift-worthy in the delightful medley of housewares, trinkets, and media listed below.
Dymaxion Map, $30
Buckminster Fuller spent a lifetime trying to change how humans saw "Spaceship Earth." This map was one of his greatest achievements: Its novel projection system shows the world's landmasses in one coherent, interconnected image. It's also just plain beautiful: Colorful, eye-catching, and Space Age futuristic.
Kelly Harris Smith Recycled Throw, $195
Metropolis is all about sustainability and design—two ideas that unite in this chic throw by designer Kelly Harris. Its cozy, durable fabric is made from upcycled cotton yarn and polyester recovered from plastic bottles.
Rams documentary, $15 (available December 14 for gift-able digital download on hustwit.com)
In Rams, documentarian Gary Hustwit—of Helvetica and Objectified acclaim—looks into the enduring legacy of the 86-year-old German industrial designer. Hustwit restores the design superstar's three-dimensionality with a warm and humanistic, at times clinical and fetishistic, yet always affecting cinematic portrait.
Wave Vase, $300
Inspired by architectural shapes and crafted with 3D-printed plaster, the Wave Vase looks positively sensuous solo or stacked together. This limited-edition design is a collaboration between London-based artist Charlotte Taylor and the New York–based company Unique Board.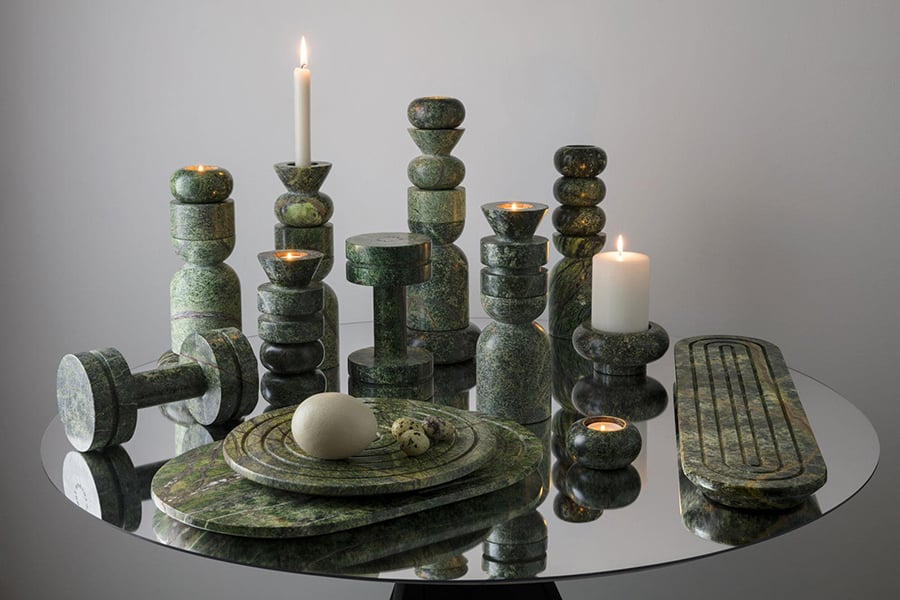 Rock collection, $150 to $300
Last, but not least: Designed to hold candles and serve food, the Rock collection from Tom Dixon features a beautifully-veined and richly-hued marble. Many of the pieces were produced on a lathe, creating the curvaceous, radially-symmetrical forms seen above.
You may also enjoy "Metropolis Holiday Gift Guide 2018: Play."