November 18, 2019
Metropolis Acquired by Design Media and Tech Company SANDOW
The acquisition by SANDOW will help Metropolis build on its 38-year legacy as a leading storyteller for the architecture and design community.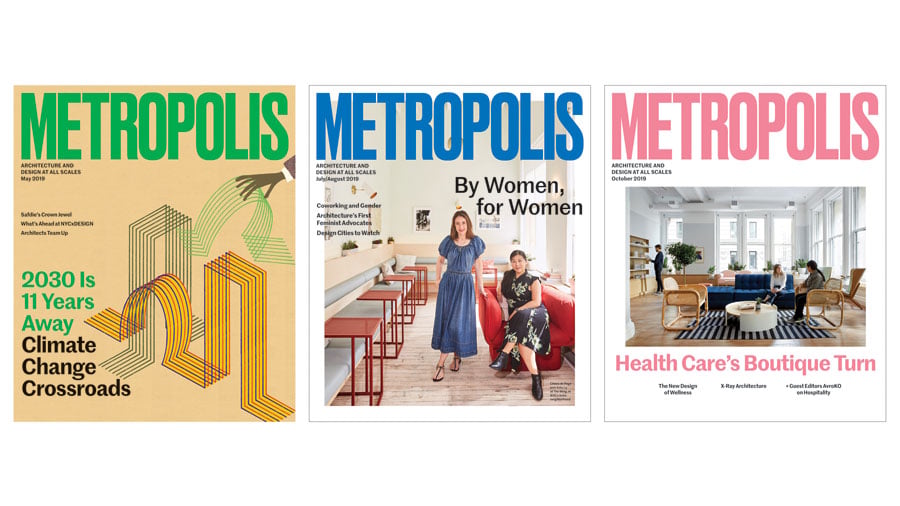 Architecture and design media brand Metropolis has been acquired today by SANDOW, a global leader in design content, tools, and services.
Metropolis was launched in 1981 by Bellerophon Publications, Inc., led by Horace Havemeyer III and jointly owned with his wife, Eugenie Cowan Havemeyer. Along with longtime editor in chief Susan S. Szenasy, recipient of the 2017 Cooper-Hewitt, Smithsonian Design Museum Director's Award, they developed an editorial approach that eventually positioned Metropolis as "the conscience of the industry." This put Metropolis in the vanguard of issues like sustainability that are now of critical concern.
Metropolis is a compelling storyteller in the architecture and design industry worldwide. With its print, digital, and event platforms, it covers architecture and design at all scales and focuses on game-changing ideas in the industry, whether they come from emerging talent or established individuals and organizations. Metropolis's stories link design to evolving cultural trends and take readers behind the scenes, sharing innovations and revealing breakthrough processes. Sustainability and social impact are major concerns for Metropolis, as it continues to support healthy, long-term, inclusive growth for the A&D industry in North America.
SANDOW, an innovator in the design sector, reinforces its commitment to investing in media with this strategic acquisition.
"I have always admired Metropolis's distinct point of view and thoughtful coverage of the A&D community," says SANDOW CEO Adam Sandow. "Horace Havemeyer created an extraordinary editorial platform and we are grateful to Eugenie Havemeyer for putting her trust in SANDOW. We are committed to advancing the tools and services that support the A&D industry in the U.S. and globally, and we are thrilled to add Metropolis to SANDOW's portfolio of media and technology brands. Metropolis will remain an independent voice at SANDOW, continuing their thought leadership role across platforms. Metropolis has spent almost 40 years building the trust of the design community and, working with [editor in chief] Avi and the Metropolis edit team, we are excited to build upon its incredible foundation."
Avinash Rajagopal will continue as editor in chief of Metropolis, the role he assumed in 2017, having joined the editorial team in 2011. He is the overall content director, and often moderates Metropolis's two key sponsored event series in major North American cities: Think Tank, which tackles issues of concern to industry leaders, and Metropolis: Perspective, which has focused on Sustainability.
Tamara Stout continues as Advertising Director. Jerry Croft will remain as Chief Operating Officer to guide Metropolis's strategic offerings through this transition.
"I am very pleased that Metropolis will join the Sandow portfolio," says Eugenie Havemeyer. "There are synergies between both brands that will help Metropolis take its legacy forward and support the future of the A&D community."