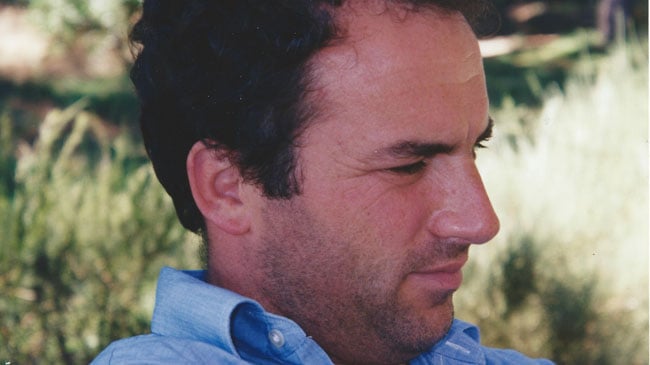 June 17, 2014
Remembering Marc Dessauce, Scholar of Early American Modernism
The late architectural historian assembled a large archive of documents devoted to the architect Knud Lonberg-Holm.
Courtesy Therese Dessauce
Marc Dessauce, who was responsible for compiling the work of Knud Lonberg-Holm (and other early modernist architects), died unexpectedly in 2004, and his wife, Therese, notes that, although he was tragically unable to complete this work, the archive remains as a testament to his pioneering research and scholarship. "I would like to see the archive find itself a home within an institutional setting where it will be fully accessible for future scholars to continue research on this little-known, yet incredibly important figure in the development of modern American building production."
Mary McLeod, a professor of architecture at Columbia University who was one of Dessauce's dissertation advisors, agrees. "Marc was interested not only in Lonberg-Holm but also in what he identified as an important tendency in early American modern architecture, which had to do with lightness, mobility, and technology," she explained in an interview.
"He saw this as distinct from the Hitchcock and Johnson vision of modern architecture, which focused on the stylistic qualities of European Modernism. It was instead a tendency that he specifically linked to American culture, especially its inclination toward mobility and expansion. In this regard, Lonberg-Holm was closely connected for him to Buckminster Fuller."
A photograph of Lonberg-Holm (center) with Buckminster Fuller (left) and Starling Burgess (designer of the Dymaxion car), from Dessauce's expansive archive
Knud Lonberg-Holm Archive from the Marc Dessauce Collection/Courtesy Ubu Gallery, NY
McLeod also appreciated that Dessauce's research wasn't just fact-gathering, but that it struggled to understand this particular vision of American Modernism. "He had this sensibility to understand things that were left out of the overall canonical accounts of the prewar and postwar periods," she says. "My hope is that the archive stays together and I would really love it if it was available for scholars."
In memory of Marc Dessauce (1962-2004), for Therese, Cyrgue, Ninon, and Louise