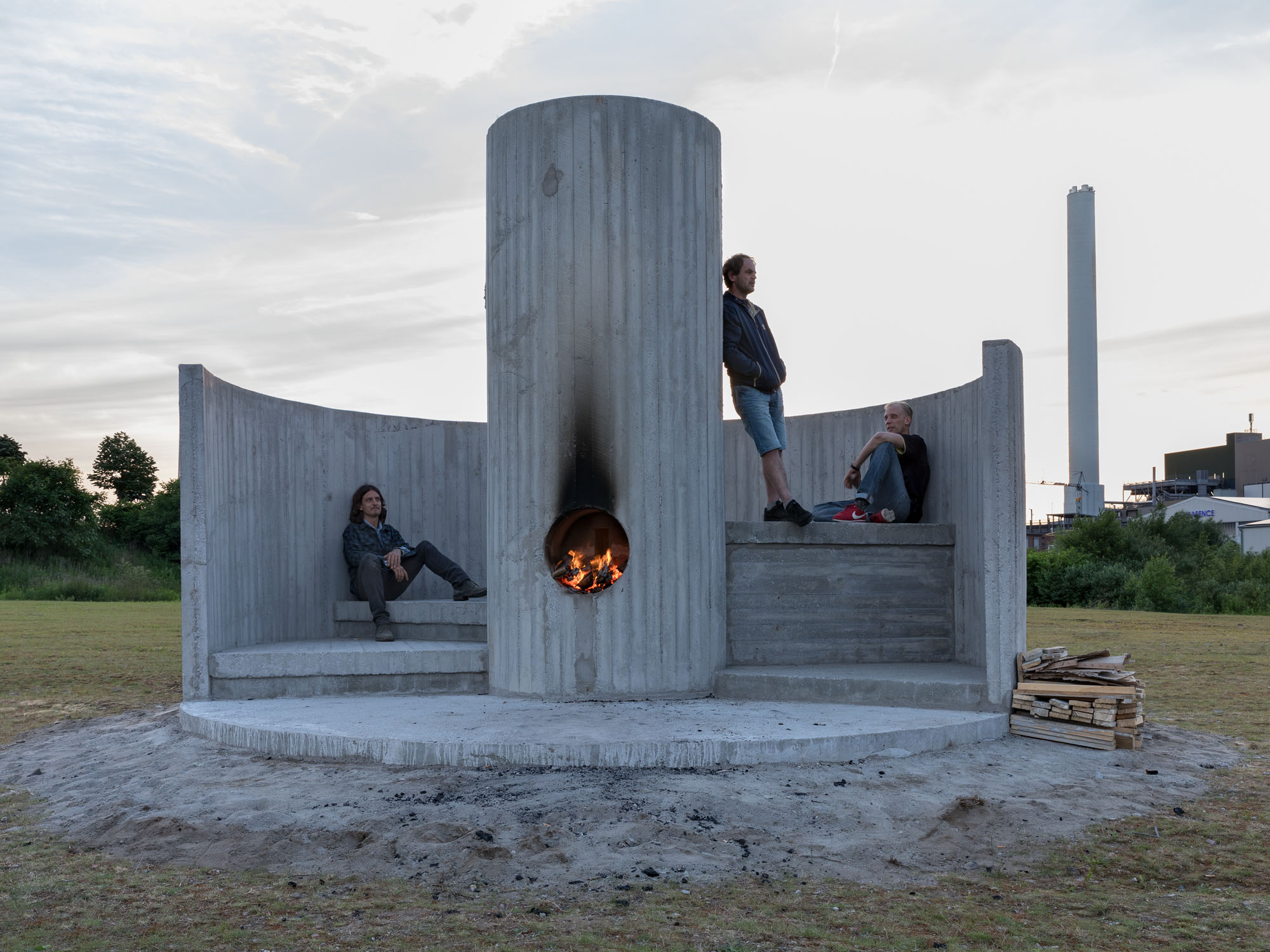 March 9, 2023
Sculptor Oscar Tuazon Radically Deconstructs Architecture
Building, on view at the Kunst Museum Winterthur, Switzerland, is a mid-career retrospective of the work of American sculptor Oscar Tuazon (born 1975) with a focus on his architectural works. This large-scale sculptures dismantle conventional building components, reassembling them to create space for encounter, exploration, and discovery.
Oscar Tuazon' Building at the Kunst Museum Winterthur
The exhibition, which is open until April 30, 2023, display's a personal side to the artist's work. Its focal point is a piece inspired by the artist's ongoing project to reconstruct a house he found unfinished in the woods of Washington State that he has been working on with his family over the past ten years. Tuazon refashioned the house as a walk-in sculpture and meeting place—slightly scaled down from the original—featuring a fireplace and artist-designed windows.
"It's a radical kind of abstraction," Tuazon says. "Taking that building from its original site and then also by scaling it down, it really changes what the use and the meaning of that building are. For me, the shift is really to take a private home, a domestic house, and transform it into a public space."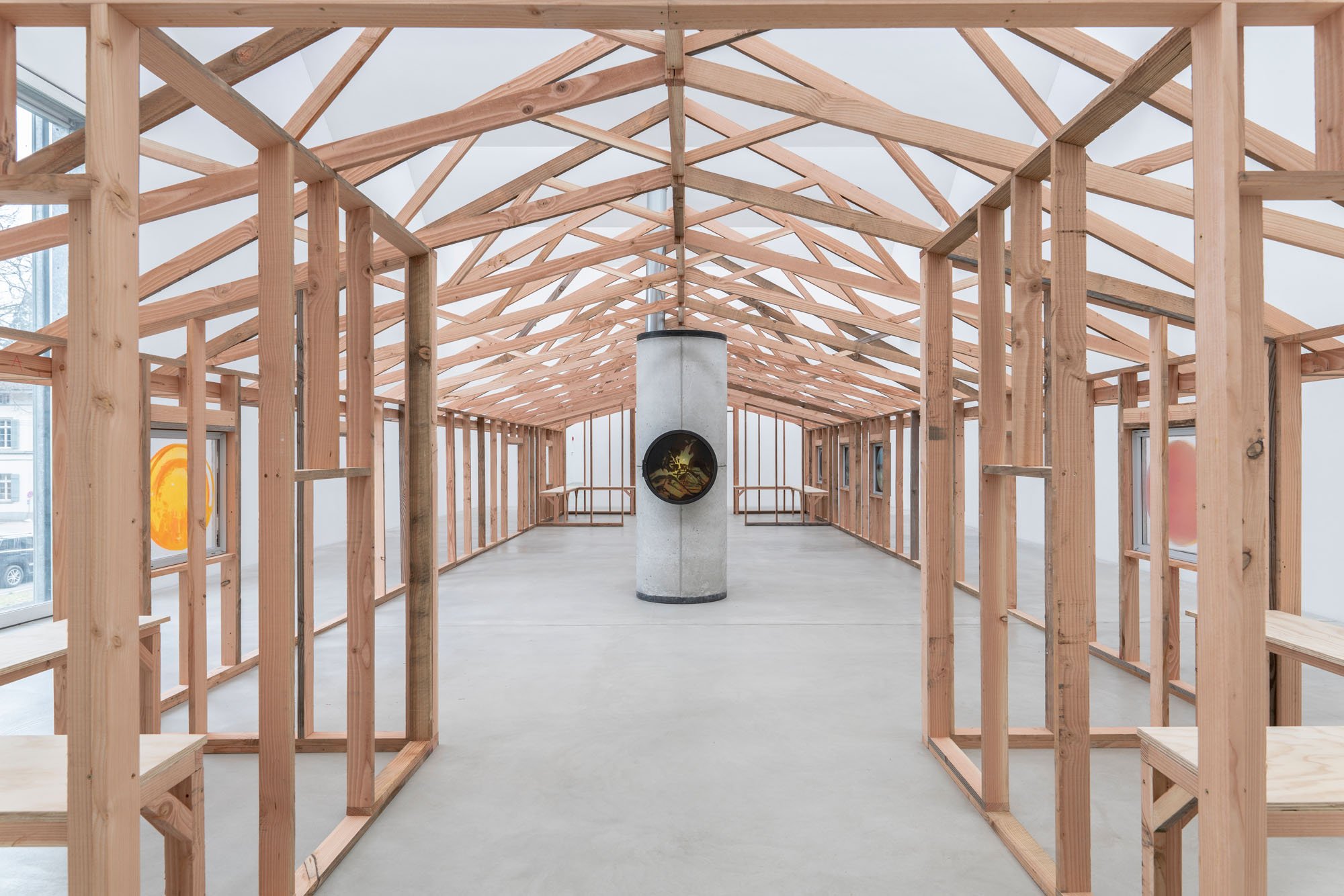 Platforms for Social Interaction
The artist sees his works as platforms for social interaction. Collaborative processes and do-it-yourself strategies are as crucial in realizing his installations as coincidences, which he not only accepts but continuously integrates. He erects temporary constructions with craftsmen and technicians that upset the normative power of institutional architecture and for which he "uses the tools of architecture in a deprofessionalized way."
"It was fascinating to see the collaboration between Oscar and the museum's team," says Lynn Kost, the exhibition's curator. "Of course, he's the one who envisions all these sculptures, who decides in the end. But many hands were building it," Kost adds.
Working with Tuazon would pose a challenge even for an experienced and hands-on installation team, because, as the artist says, his approach is to "always go into a room, fill it up, and increase the pressure until something goes wrong."
Tuazon plays with temporality, like a deadline, as a form of pressure. Taking over a space and building his art from scratch within the available time has been a practical way for Tuazon to test limits—both structural and in terms of his own knowledge.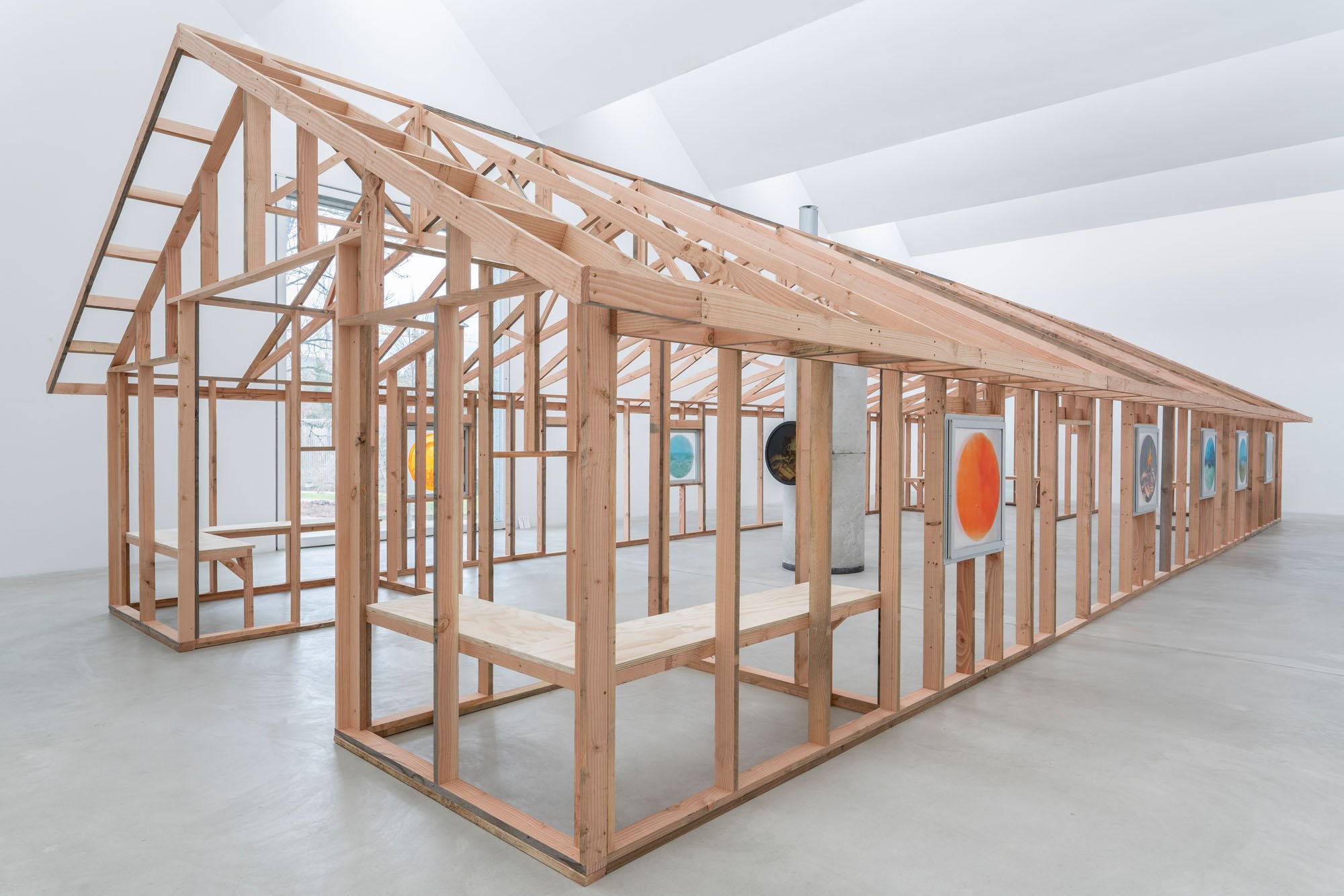 Oscar Tuazon's Recent Sculptural Works
While much of Tuazon's earlier work was in concrete and steel, recent projects shift the material language to wood. Born in a geodesic dome his parents built in the woods, Tuazon says that "wood is like the ancient basis of all kinds of building technology".
Increasingly he's also working outside in public. These include, for example, the commissions of "Growth Rings", in Boston's Central Wharf Park (2019-2020) and "Une colonne d'eau", on Place Vendôme in Paris, France (2017). As the artist sees it, working in a communal area is a space where it's possible to create useful, functional situations involving other people.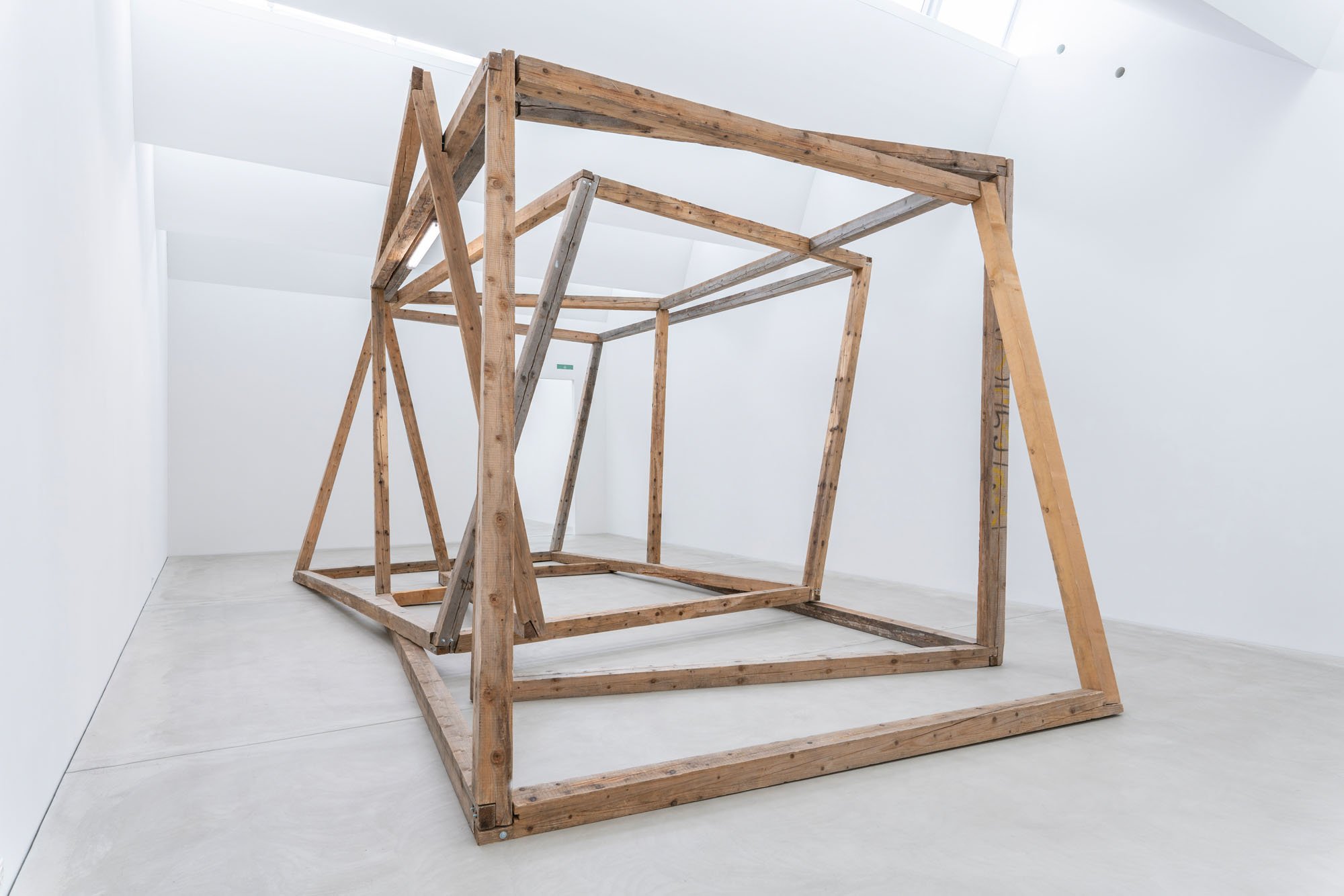 Would you like to comment on this article? Send your thoughts to: [email protected]