December 20, 2018
Top Design Trends of 2018: Nordic Redux
As 2018 draws to a close, we're looking back at design fair debuts, taking stock of the visual and material themes driving the industry.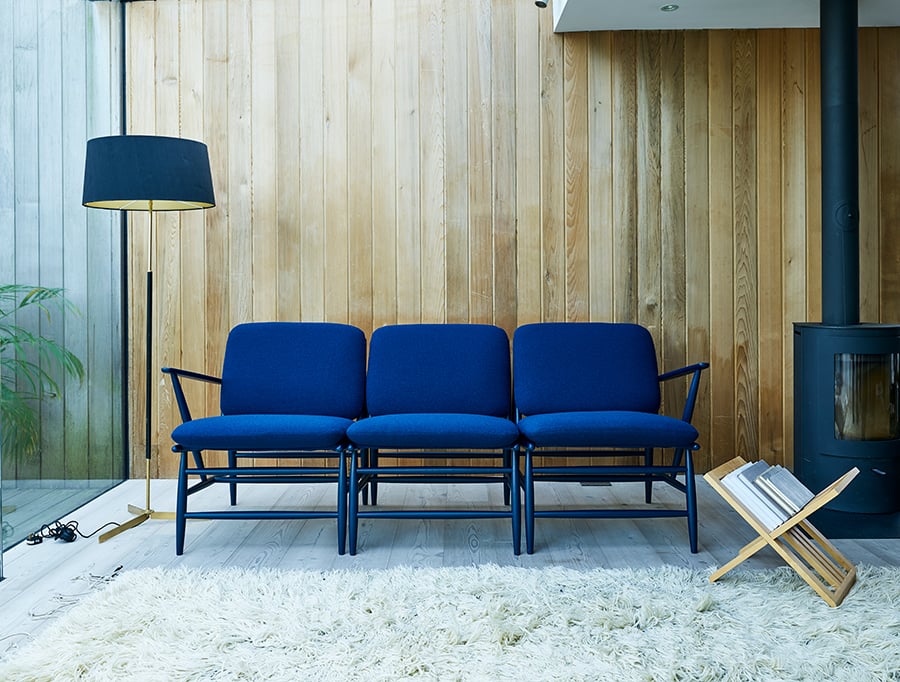 ---
As 2018 draws to a close, we're looking back at the debuts and launches from the year's design fairs, taking stock of ideas and imperatives driving the industry, like the evolution of work or the refinement of a sustainable consciousness. But we're also digesting the visual and material themes that emerged throughout the year in fairs from Milan to Chicago, Helsinki to New York, Cologne to Stockholm.
Scandinavian design has been experiencing a rather lengthy "moment," from its association with midcentury Modernism and subsequent popularization via manufacturers like IKEA, to its current vogue among simplicity-seeking (and space-starved) millennials, who gravitate toward its contemporary incarnations in trendy brands like HAY and Hem. But ever so slowly, designers are making small but product-defining alterations to the usual Nordic formula, introducing self-deprecating asymmetries and coyly proportioned components that seem to poke fun at hackneyed minimalism. The result? A self-conscious generation of furniture pieces that feel familiar but demand further visual inspection.
You may also enjoy "A New Course at Pratt Asked How Design Can Help Undocumented Immigrants."