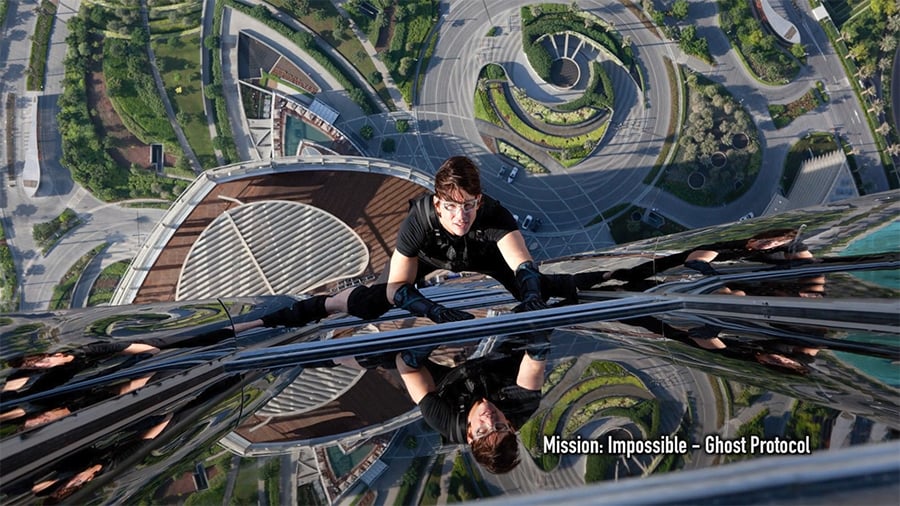 July 6, 2018
What Hollywood Can Teach Architects About Design
Woods Bagot and SCI-Arc organized two events in Los Angeles: one on the role of architecture in film, and a second on the future of L.A. urbanism.
Los Angeles is known for its architecture and film, though those two fields don't usually meet on a public stage. However, leading figures from both industries met at the first of two conferences organized by global architecture firm Woods Bagot and the Southern California Institute of Architecture (SCI-Arc). While "Building Worlds: The Art & Architecture of Film Design" addressed the role architecture plays in creating striking and realistic set design for movies, "LA 3.0: Development and Design for the New Los Angeles" envisioned the next generation of urban planning in Los Angeles.
The discussion at "Building Worlds: The Art & Architecture of Film Design," held on January 30 at the Linwood Dunn Theater in L.A., was moderated by New York–based architect and author James Sanders and featured production designers such as Jim Bissell (300, Mission Impossible: Ghost Protocol) and double Oscar-winner John Myhre (Memoirs of a Geisha, Chicago). The panelists delved into the similarities and differences between the production design process and creating an architectural project, elaborating on how they conceptualized movie environments based on scripts.
"Everything [production designers] do is in service to the story," Sanders, who's also design council chair at Woods Bagot, tells Metropolis. "The notion of using the physical environment to tell stories, it's worth architects to learn about that process and different kinds of design thinking."
Sanders emphasizes the importance of multi-disciplinary conversations, explaining that "design has the tendency to look inward and be a bit tribal. I believe architecture gets stronger when it spreads out into other kinds of design thinking."
The second event, which took place February 1 at SCI-Arc's Art Districts campus, focused on the future of Los Angeles infrastructure, highlighting trends like a shift from car-based lifestyles and single-family homes to a more community-oriented and mass-transit focused city.
"L.A. is in an extraordinary moment right now of transformation," says Sanders. "It's this incredible sprawling environment that is being superseded by a new wave, 3.0, densifying with a new transit system. It's an incredible urbanization of quintessentially suburban place."
Influential architects, city officials, urban planners, and transportation experts explored topics like gentrification, public transportation, and the creation of mixed-use developments to an audience of over 250 attendees—architects, engineers, developers, and enthusiasts alike.
"The degree of conversation between planners, transport authorities, architects, and most importantly, the community, needs to continue," says Nik Karalis, CEO at Woods Bagot. "The role of the contemporary architect is to think of places as a whole. L.A. has an incredible opportunity to become a true global metropolis and we're interested in developing that."
You may also enjoy "Remembering Space Architect and "Design Outlaw" Constance Adams."