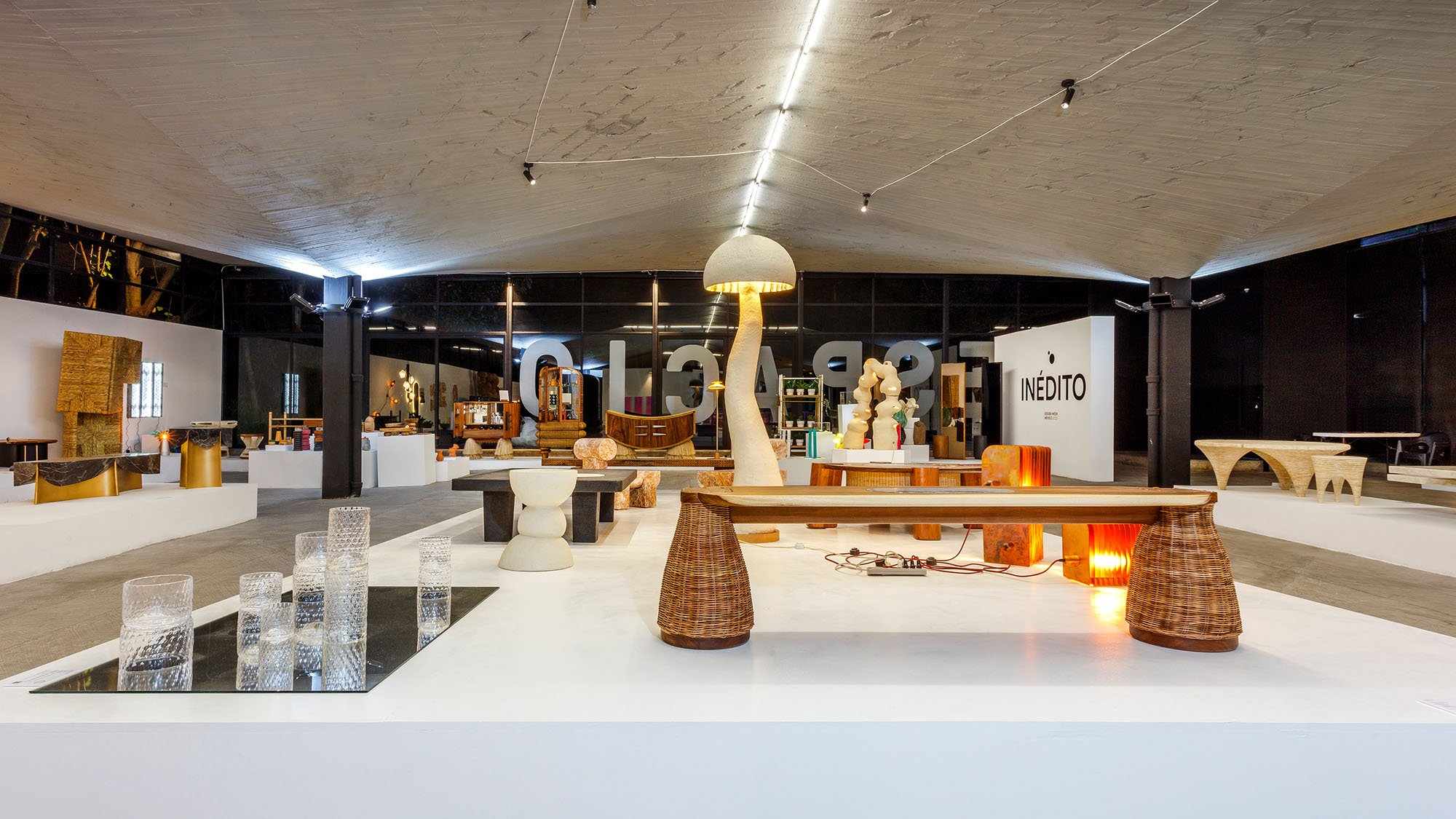 November 16, 2022
Meet the Design Practices Shaking Things Up in Mexico City
Mexico City has been on everyone's radar in recent years. With the perfect blend of unabashed experimentation, revamped old-world craftsmanship, and affordable rents, the megalopolis continues to buzz with creative fervor. Already, however, there's a growing call to look past the stereotypes that have long typecast the city and surrounding country. Beyond the boldly patterned woven textiles, patinated surfaces, and heavy brutalism that many have come to associate with Mexican design, a slew of new approaches and aesthetics are emerging from within this ever-evolving hotbed of creative activity.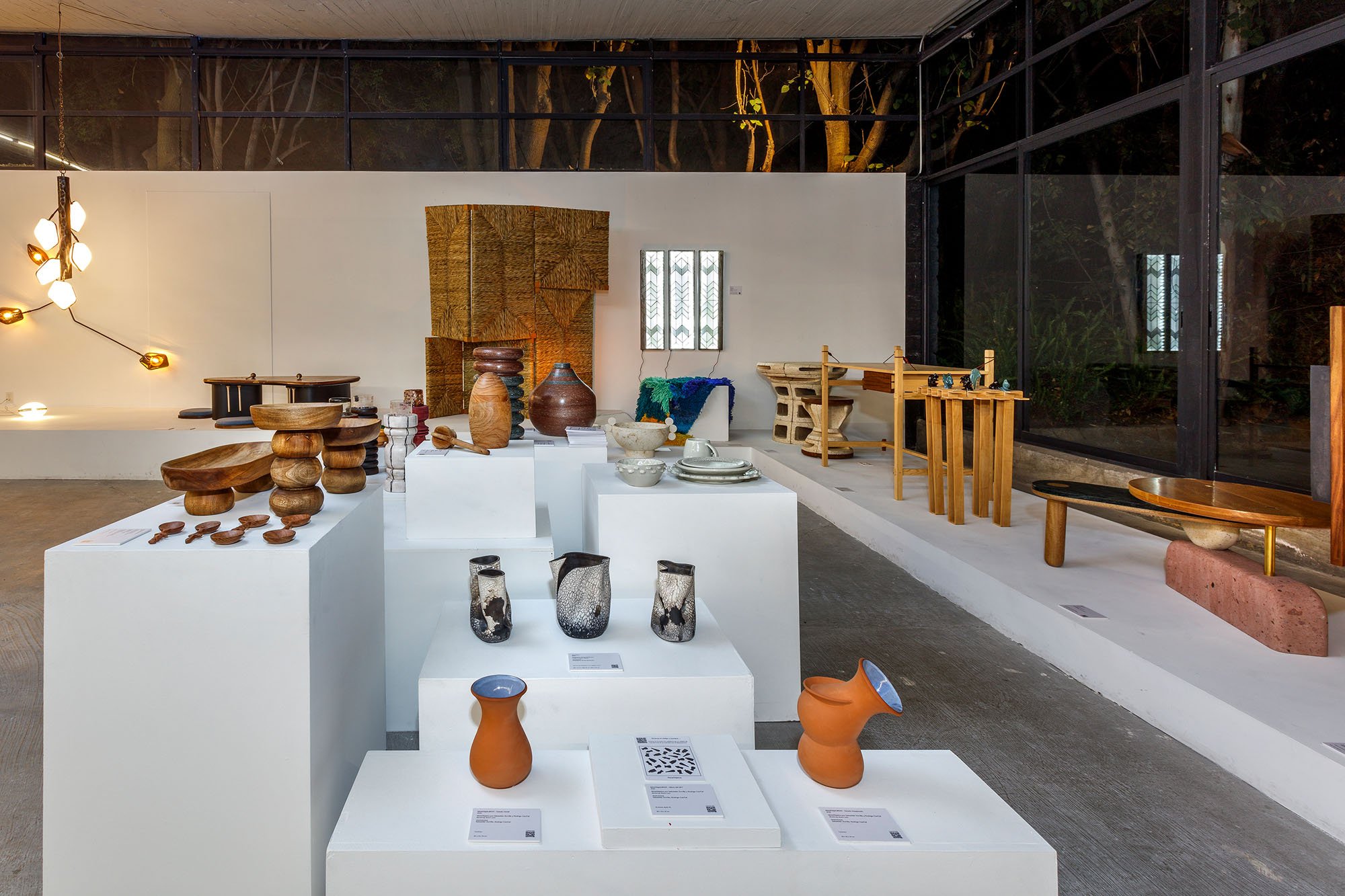 Mounting a group exhibition entitled Everything Here is Volcanic at New York gallery Friedman Benda this coming January, independent curator Mario Ballesteros wants to demonstrate the full scope of his country's creative output. "The [exhibition will] honor the bold, contradictory diversity of Mexico by grouping works by creative misfits," he explains, "engineers working with fashion, architects obsessed with informality, artists mixing ancient culture and branding or farming and digital fabrication, designers queering craft— that don't care much for labels, strict categories or fixed identities." The show will include limited edition and one-off designs by Aldo Alvarez Tostado, and Victor Barragan, Frida Escobedo, to name but a few.
This focus echoes efforts being made inside the country. Established over a decade ago, Design Week Mexico offsets the February gallery fair Zona Maco with a more inclusive and all-encompassing set of events. Held from October 12th, 2022, to January 8th, 2023, this year's offering covers all the bases. With the Design House showcasing some of the country's top interior designers, Visión y Tradición exhibits the results of matching contemporary designers with artisans for a specific town in Mexico known for its artisanal prowess. The juried Inédito presentation brings together over a hundred concepts developed by up-and-comers grappling with everything from sustainability to social impact, reviving age-old craft traditions, and fresh material applications. Throughout the Mexican capital and beyond, there's a diversity of independent talents, duos, and start-up design companies looking to stake their claim on the international stage. This diverse group is unified by a sense of experimentation, collaboration, and authenticity.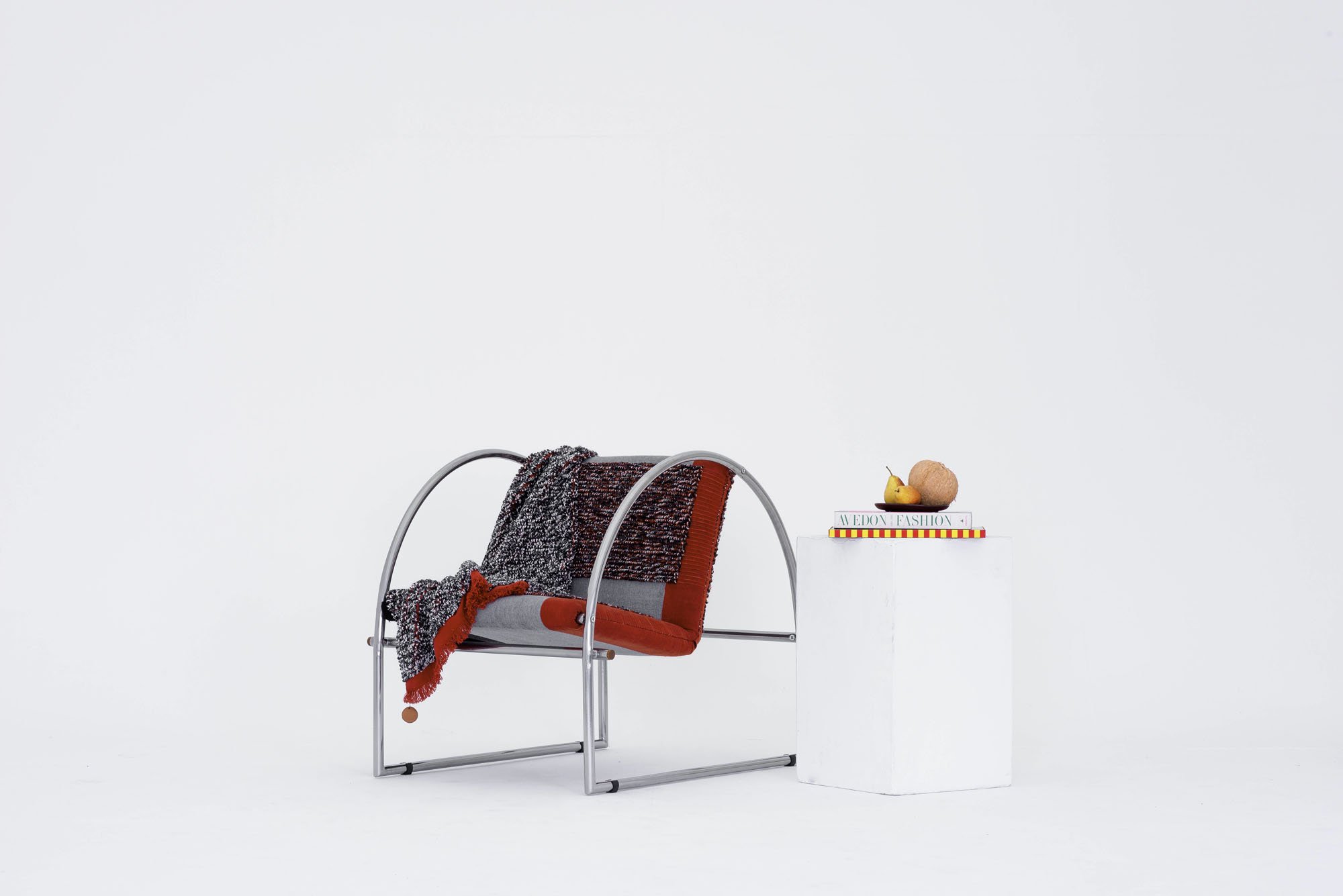 CincoxCinco and The Cult Studio
In recent years, Mexico City has become one of the main creative capitals for Latin America. Guatemala City­–based interdisciplinary collective CincoxCinco exhibits here to reach a wider audience. Comprising five creatives working in fashion, material research, ceramics, filmmaking, architecture, photography, and even therapy, the studio collaborates on "utilitarian design with nuances of art-objects in limited editions." Together, the talents aim to put their country on the map by incorporating rich craft traditions and materials specific to Guatemala but also a level of sophisticated ideation that transcends national identity.
A highlight of this year's Inédito, CincoxCinco's la suma de pequeñas partes (The Sum of Small Parts) collection incorporates materials like tubular steel, ceramics, and woven textiles in conceptual furnishings inspired by public playgrounds. The three-prong project—including a bar cart, pendant luminaire, and an armchair—plays on both the idea of imbuing an object with multiple functions and referencing design history.
Another fixture of the event is The Cult Studio. The Mexico City-based duo anchors unconventional materials like auto-industry vinyl in bold, graphical applications. Designs like the Plumas de Quetza chair express the duality between the physical and spiritual body while also riffing on cultural tropes. The studio's online bio states: "we exhaustively seek to create perceptions of value and challenge the expectations of clients, users and their environment."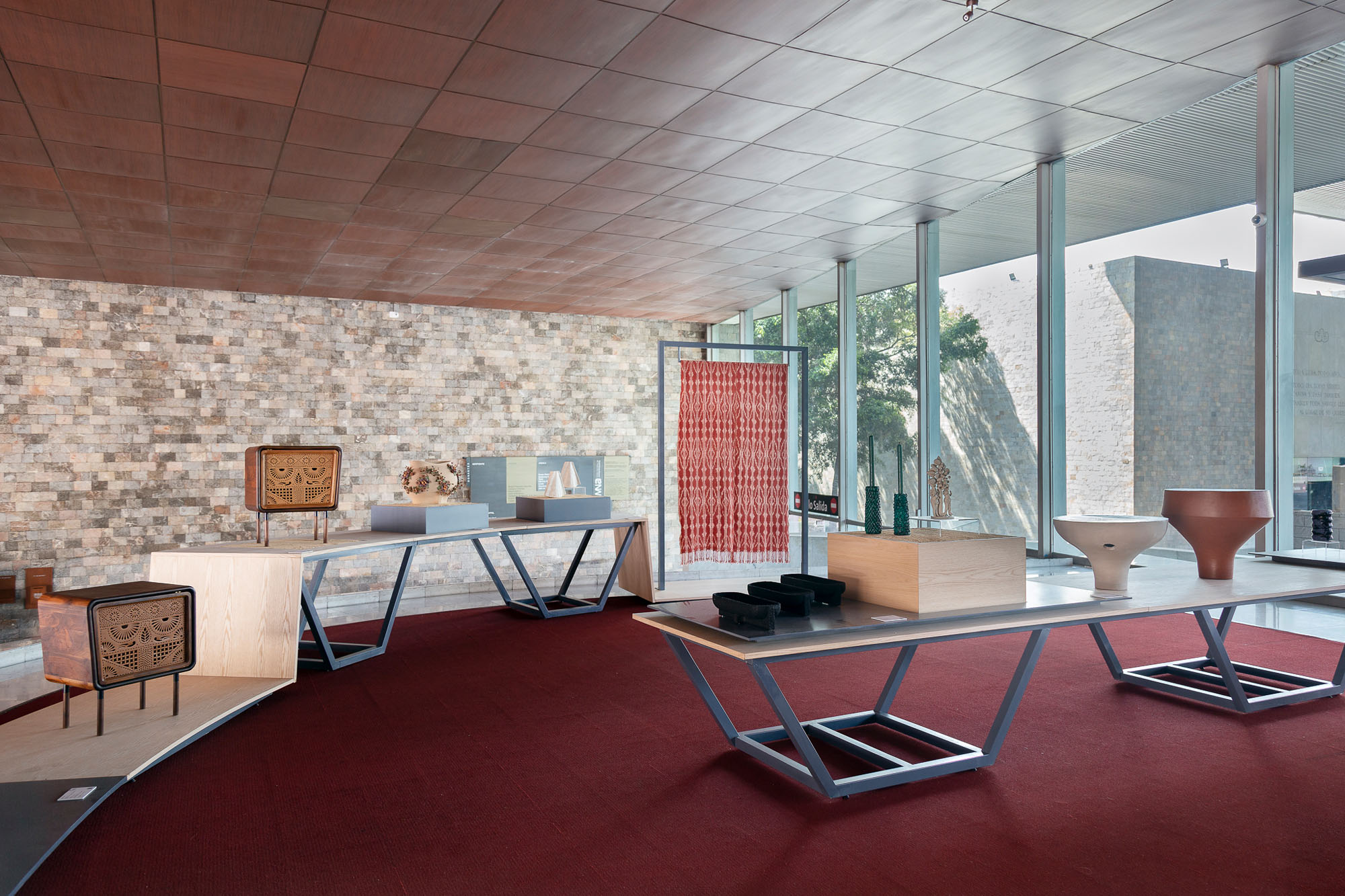 Laguna Espacio Creativo
Throughout the sprawling capital, young designers have set up shop in various adapted factories and residences. Housing the likes of celebrated architectural firm Productora and a slew of independent textile brands, Laguna Espacio Creativo is one such facility. Occupying a significant portion of the site, La Metropolitana produces quality furniture using wood sourced throughout Mexico. With an eye toward Scandinavian modernism, the company also infuses its wares with the warmth and character befitting its surroundings.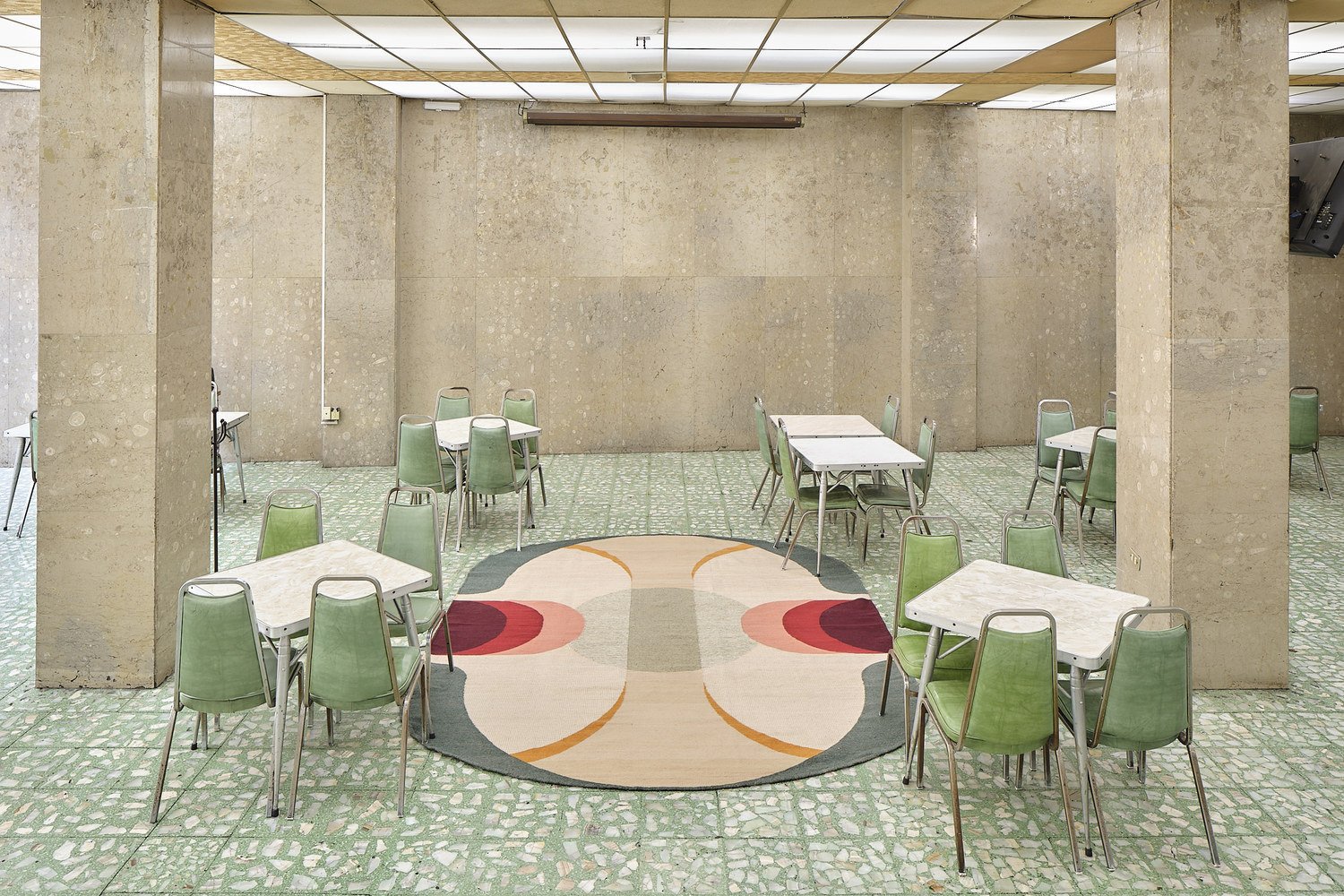 Emma Boomkamp
If anything, Mexico City is a melting pot—a quality that is at once informed by its complex history and desirability among young creatives. For half-Dutch, half-Mexican creative Emma Boomkamp, the capital serves as not only a viable home base but also an endless source of inspiration. Developing projects in glass and textiles, she's able to pull from different facets of her background, especially when it comes to reinterpreting certain iconographies or motifs. Yet her unconventional designs—using both conventional fibers like sisal but also unexpected materials like steel wool—take on a life all their own.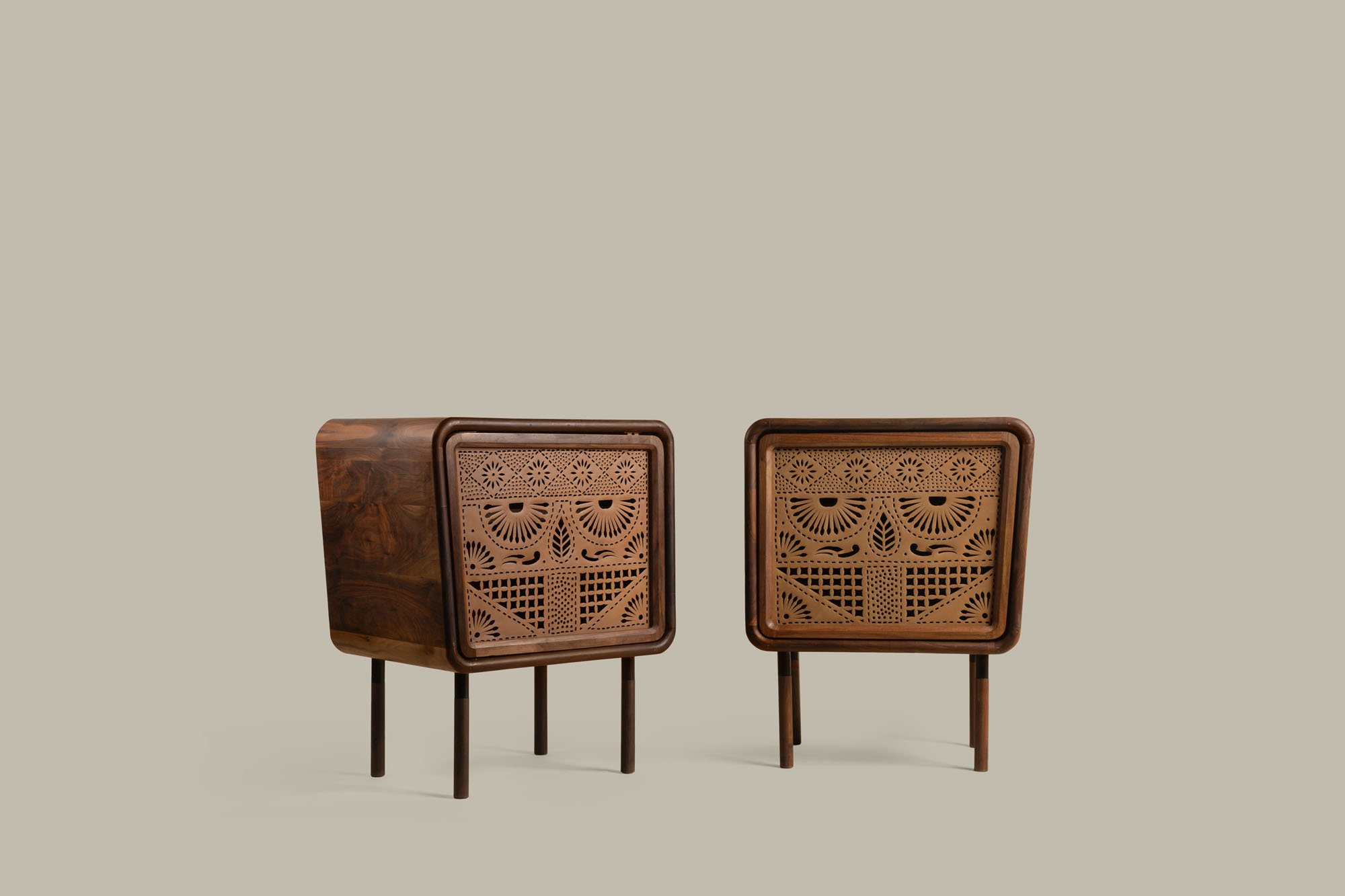 Sebastián Ángeles and Ad Hoc
There's literal and figurative room to work across disciplines and an openness to try new things in Mexico City. Young entrepreneurs like Sebastián Ángeles but also well-established studios like Ad Hoc embody this spirit. Both practices have been able to channel the qualities that have become synonymous with Mexican design but have also re-appropriated them by refining these attributes and taking them a step further. Either by bringing other references into the mix or challenging preconceptions all together, Mexico City and Mexico City-adjacent talents are breaking the mold and carving a place out for themselves in a design landscape that can feel over-saturated. 
Would you like to comment on this article? Send your thoughts to: [email protected]