June 7, 2022
Three Manufacturers Leading the Charge on Transparency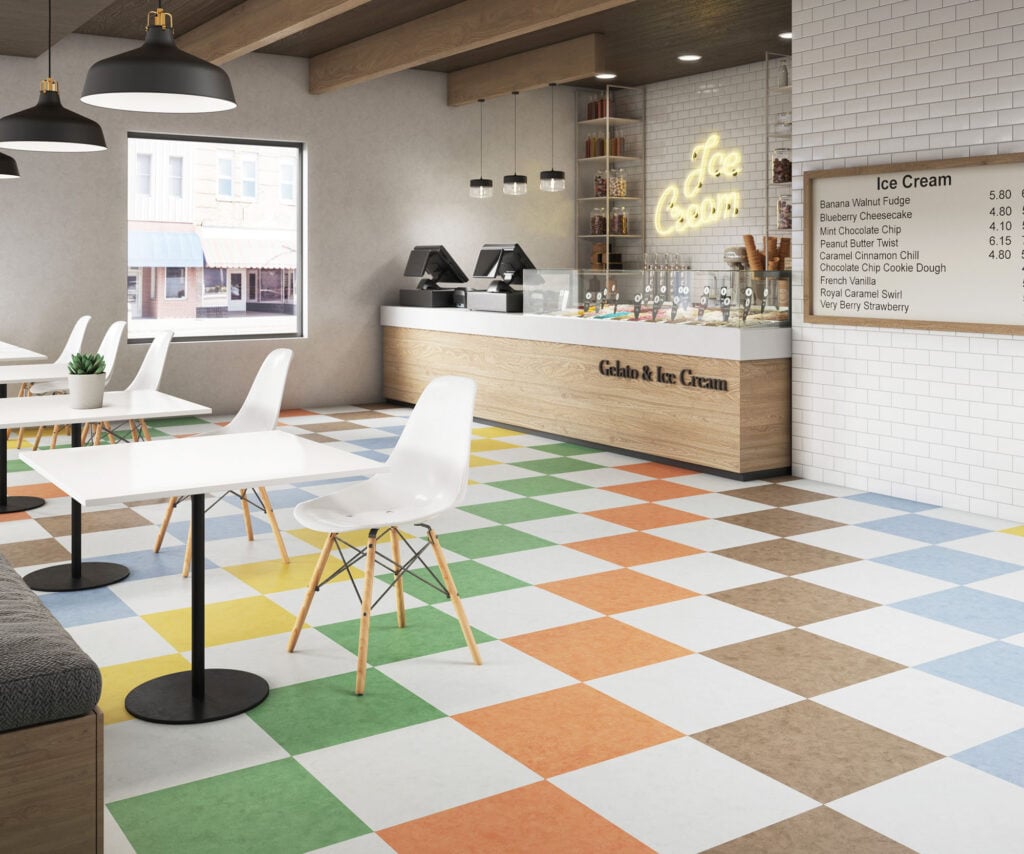 Angus Stocks President and Co-Product Designer for Smith & Fong Co.
---
Specify: Smith & Fong Co. is known for its Plyboo flooring made of bamboo, a rapidly renewable and sustainable material. What makes the material so versatile for other applications?
Angus Stocks: Our collections are fabricated using our special RealCore® technology to form a bamboo plywood that has a strong bidirectional core; that's our foundational Decorative ULEF panel, which performs well for feature walls, elevator lobbies, reception areas, conference rooms, and ceilings. Patterns are carved into the panel's face ply, and relief cuts made on the back provide the balance and flexibility to achieve a range of installations.
Specify: How do you make the green attributes accessible to designers working on LEED projects?
AS: We offer standard three-part Construction Specifications Institute (CSI) specifications but also documentation related to FSC-certification and life-cycle analyses along with Health Product Declarations and Environmental Product Declarations. Our products meet ULEF standards for CARB II Declare® and are Red List Approved.
Specify: What new products will you be introducing at NeoCon?
AS: Plyboo's newest collections, Gravity and Cosmopolitan, feature designs with perforations and cuts that give the panels acoustical properties.
Katie Kuffel Content Strategist for Watson
---
Specify: Watson has won 10 NeoCon awards in ten years and prioritizes sustainability. What's a must-see introduction from them at this year's NeoCon?
Katie Kuffel: Edison Junior is a power, voice, and data rail system that bends to optimize any floor plan. It is also lightweight and can easily be reconfigured to suit spaces as staff density or department needs change.
Specify: How does sustainability impact function and aesthetics?
KK: Maximizing function and building pieces to last—aesthetically and structurally—are some of the best ways to mitigate waste.
Specify: What about sustainable materials?
KK: Materials like Forbo—a biodegradable surface finish made from wood flour, pine rosin, and linseed oil—help us deliver greener options to our customers without sacrificing any of our core design beliefs: that function comes first, that our designs should demonstrate timeless beauty, and that everything is built with respect for people and planet.
Specify: How do your manufacturing processes contribute to a lighter footprint?
KK: Each stage in our production process is designed to maximize our ability to reduce, reuse, and recycle. Our nesting algorithms help minimize the number of resources we need, which creates less waste. We reclaim and repurpose powder, sawdust, and water, and rethink each piece of scrap to determine if it can be recycled—meaning the absolute minimum goes to a landfill.
Specify: From a design perspective, how can you extend the life of the product?
KK: Extending a product's life means it won't need to be replaced as often, and fewer things end up needing to be recycled or disposed of. ■