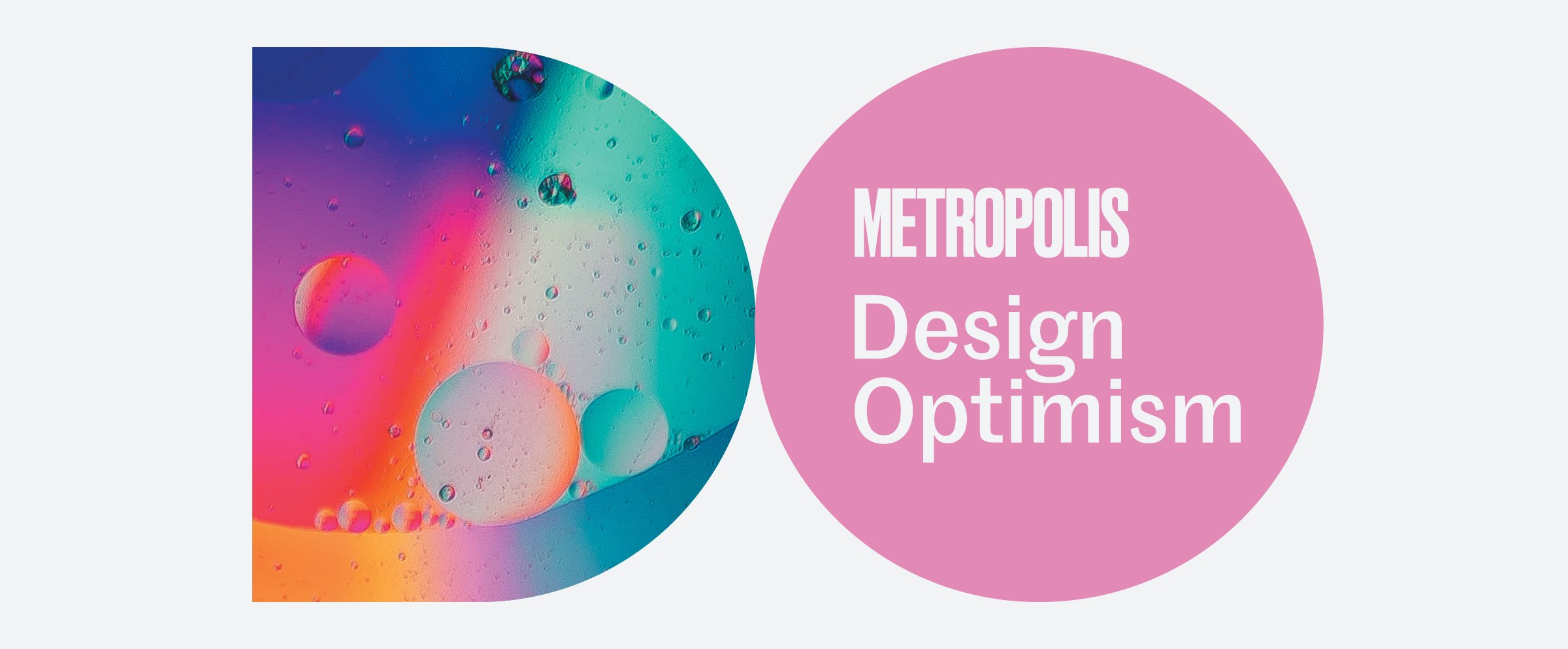 January 6, 2023
5 Thinkers Inspiring Optimism in Design
During the inaugural Metropolis Design Optimism on October 21, 2022, five leaders in design, health, data, climate, and community presented radical ideas for an audience of architects and designers at New York City's Penn1. In addition to an inspiring keynote presentation from Mauro Porcini, chief design officer of PepsiCo, attendees participated in workshops with Dr. Bon Ku, director of the Health Design lab at Thomas Jefferson University; Sarah Williams, associate professor of technology and urban planning at the Massachusetts Institute of Technology; Joel Cesare, global carbon program manager at Google; and Sloan Leo, artist and founder of FLOX Studio. Recordings of all five sessions are available to stream on DesignTV. Two panel discussions moderated by Metropolis editor in chief Avinash Rajagopal, rounded out the day's events and offered plenty of inspiration for ways to build equity and sustainability into the architecture and design industry.
FUTURE ARCHITECTURE: Design for the Next Generation
Metropolis editor in chief Avinash Rajagopal brought together a group of experts to discuss how designers can go against the grain of their profession to seek imaginative solutions for complex problems such as climate change and social inequity. The panelists included Elizabeth von Lehe, design and brand strategy principal, HDR; Barry Silverman, VP, marketing and branding, Ultrafabrics; Tracy Backus, director, sustainable programs, Teknion; and Yasemin Kologlu, principal, sustainable design, and climate action leader, SOM. When asked what leaves them feeling optimistic, Backus concluded with a sentiment echoed by all: "I'm really optimistic that buildings can make a positive difference and that we can design spaces that are restorative."
STRONGER TOGETHER: Design for Collective Action
At the second Design Optimism panel of the day, Rajagopal brought together three industry professionals to discuss how the A&D community can come together to drive meaningful change in the realms of climate, health, and equity. Panelists included Fauzia Khanani, founder and principal, Studio Fōr; Beth Doehner, sustainability manager, Tarkett; and Jennifer Graham, principal, Perkins&Will. When the panelists were asked how they manage relationships within their practice, Graham responded: "First, you have to understand what the goal is because there is no point in being on a journey if you don't know where you are going. You have to be intentional, purposeful, and authentic about what you really want to accomplish."
Stream Design Optimism on DesignTV
---
---
Design Optimism was presented by Tarkett, Teknion, and Ultrafabrics, in partnership with Universal Fibers.
---
Would you like to comment on this article? Send your thoughts to: [email protected]