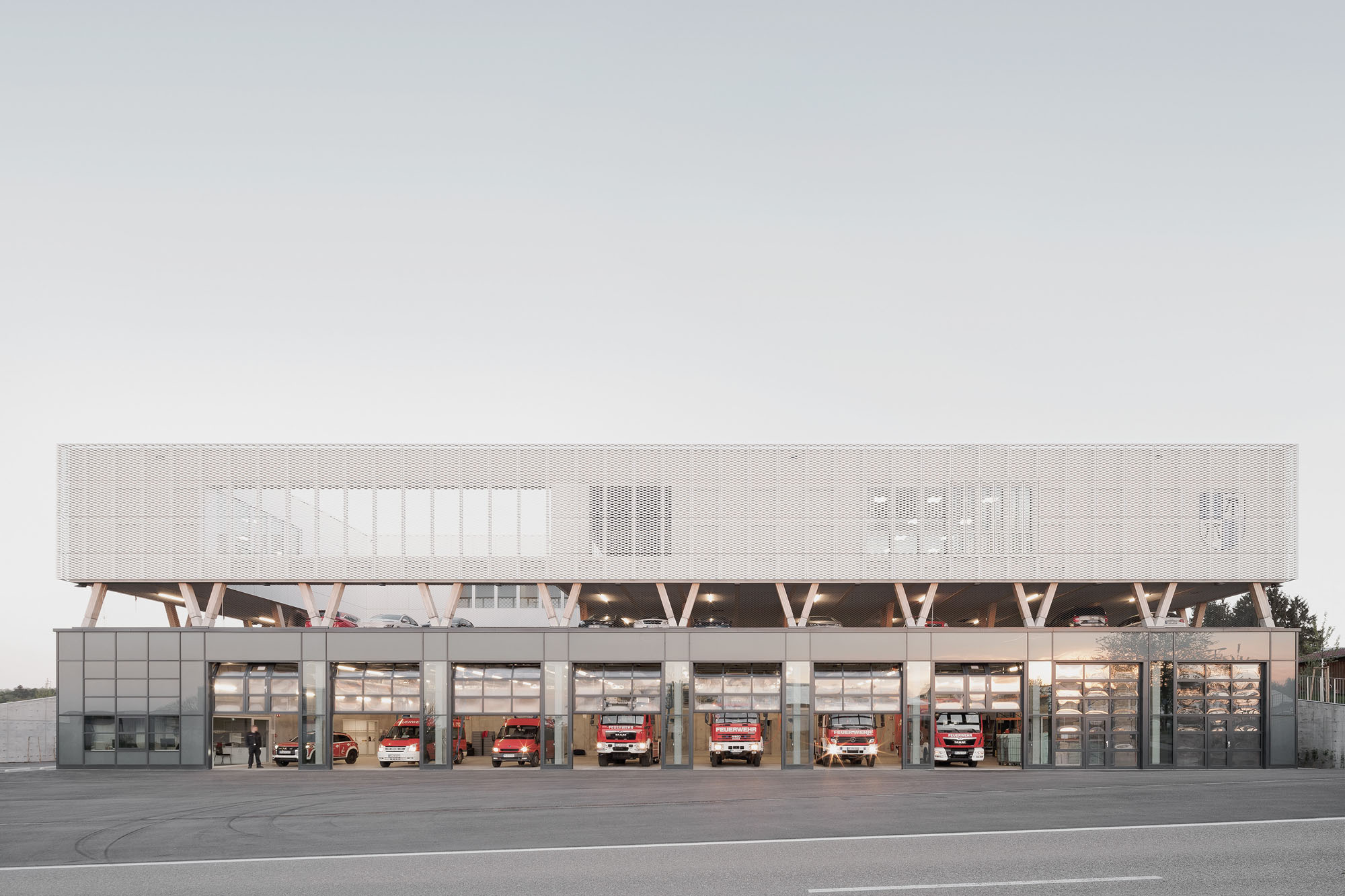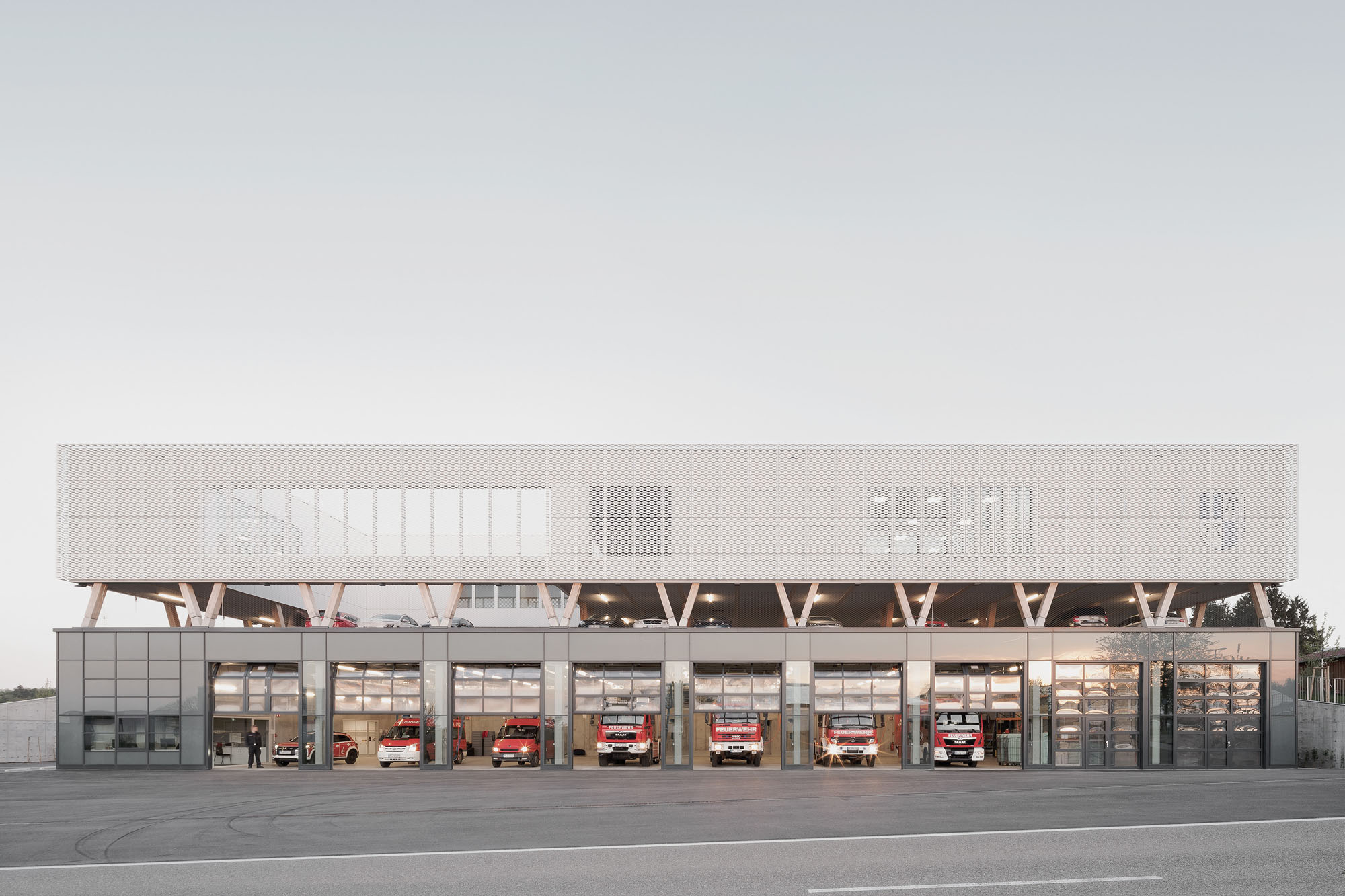 November 30, 2022
In Germany, a Cradle-to-Cradle Firehouse Proves the Power of Mass Timber
Three years ago, the small town of Straubenhardt, Germany, declared itself the region's first cradle-to-cradle (C2C) community, aligning the entire town with circular economy principles. For the building sector, that meant that all materials must remain raw, untreated, and easily recyclable. The program was put to the test with its first C2C pilot project, a new central fire station designed by Stuttgart's Wulf Architekten.
A steep slope on the building site made it necessary to sink the fire station's base 23 feet into the earth, which in turn required a structure of reinforced concrete. Even though carbon-intensive concrete was not the first choice of materials, the architects turned it into an advantage. Because the concrete was raw and free of any coatings, it is fully recyclable, and it made possible a wide hall to house vehicles, maintenance facilities, and technical areas. Above this base, the architects placed a second volume of almost identical size but made entirely of timber. While the concrete areas are designed for machines, the wooden structure is designed for people and contains social rooms for 230 firefighters, their offices, training facilities, and sleeping quarters.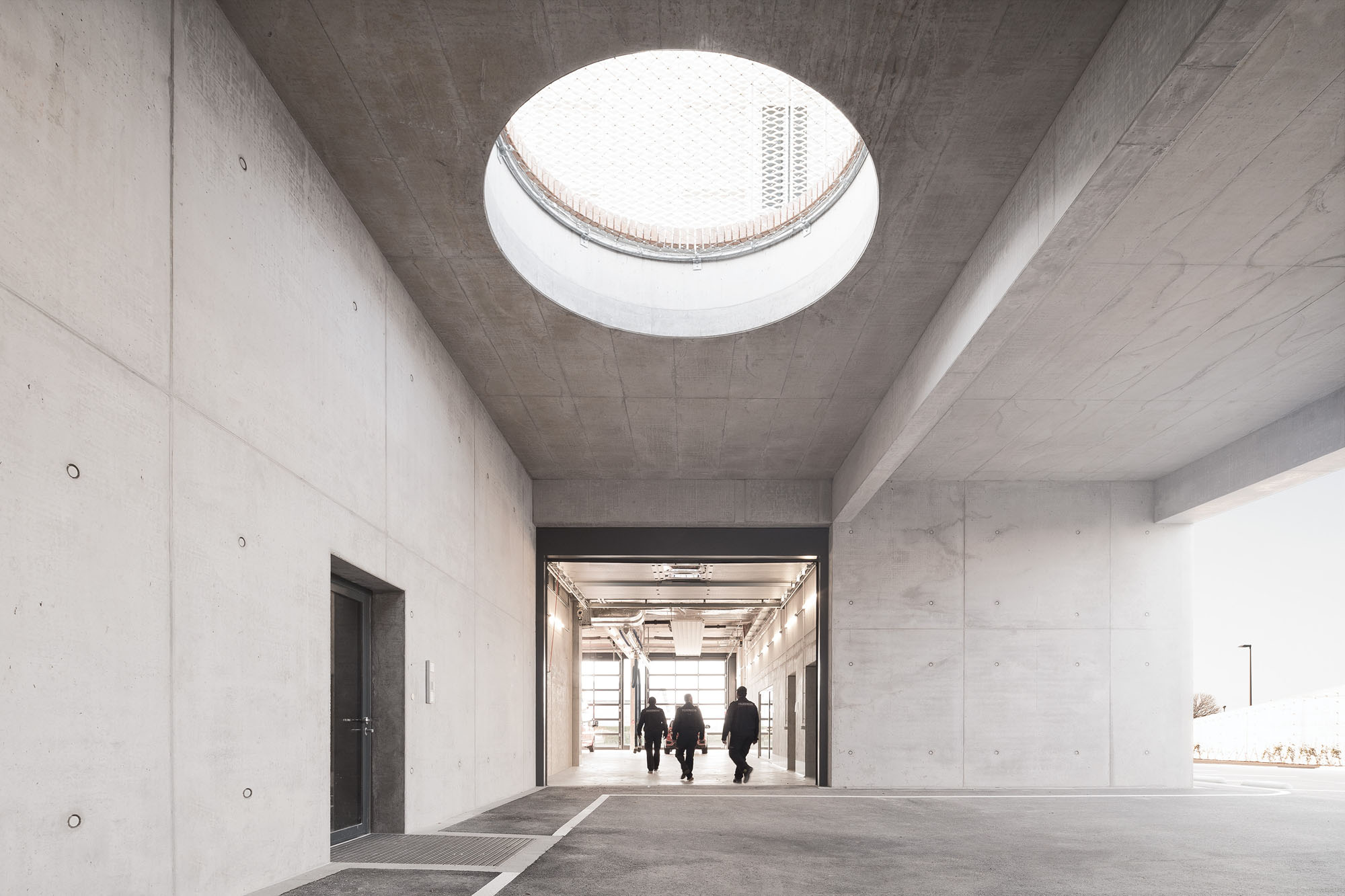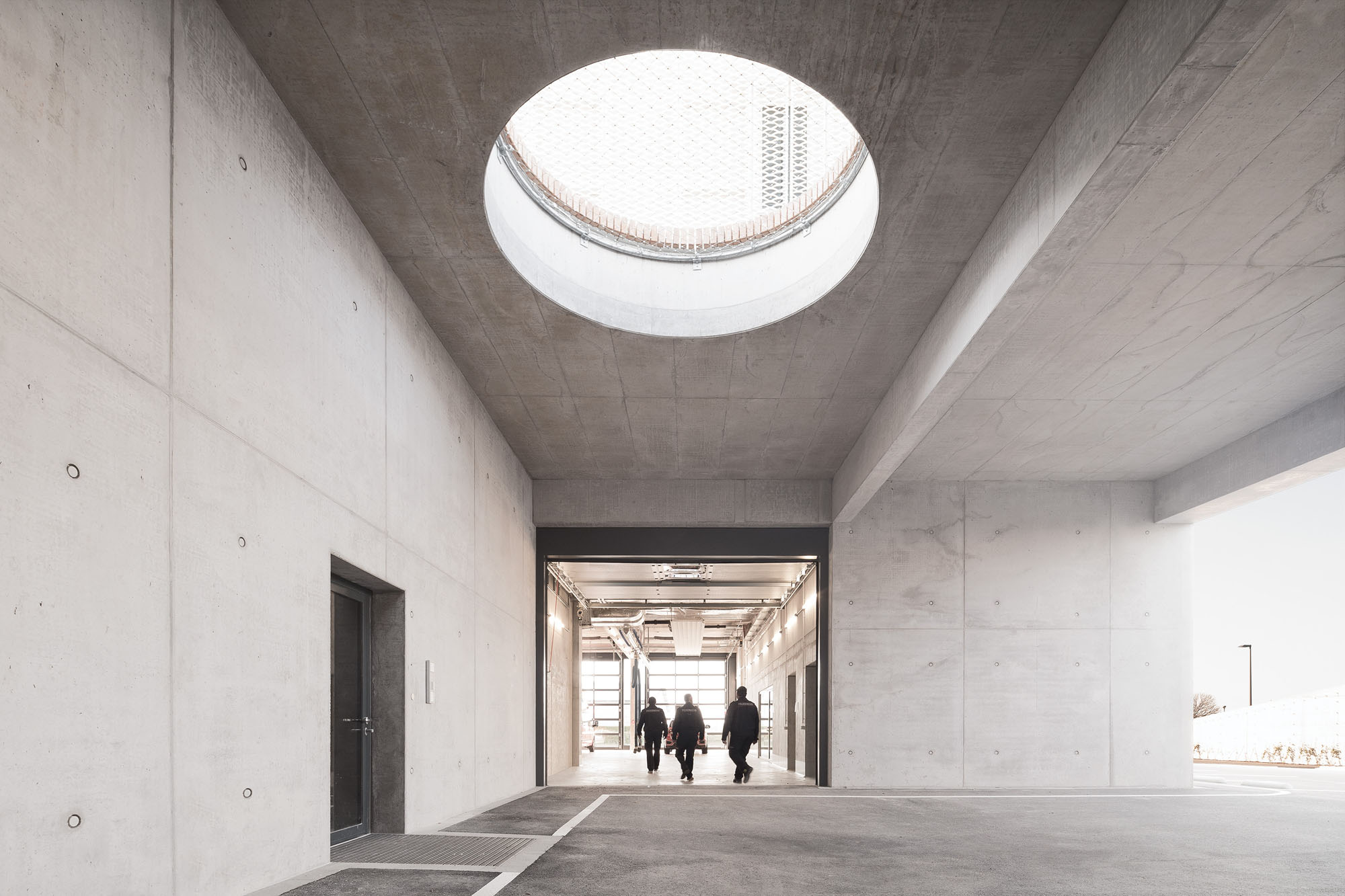 In keeping with C2C principles, the fire station is built as simply and naturally as possible, and everything is designed to be reused or recycled. No adhesives, paints, plasters, or chemical treatments were applied, and timber elements were fastened with screws, not nailed or glued. Most significantly, all building technology remains visible so that it can be easily repaired or replaced when the time comes.
Would you like to comment on this article? Send your thoughts to: [email protected]