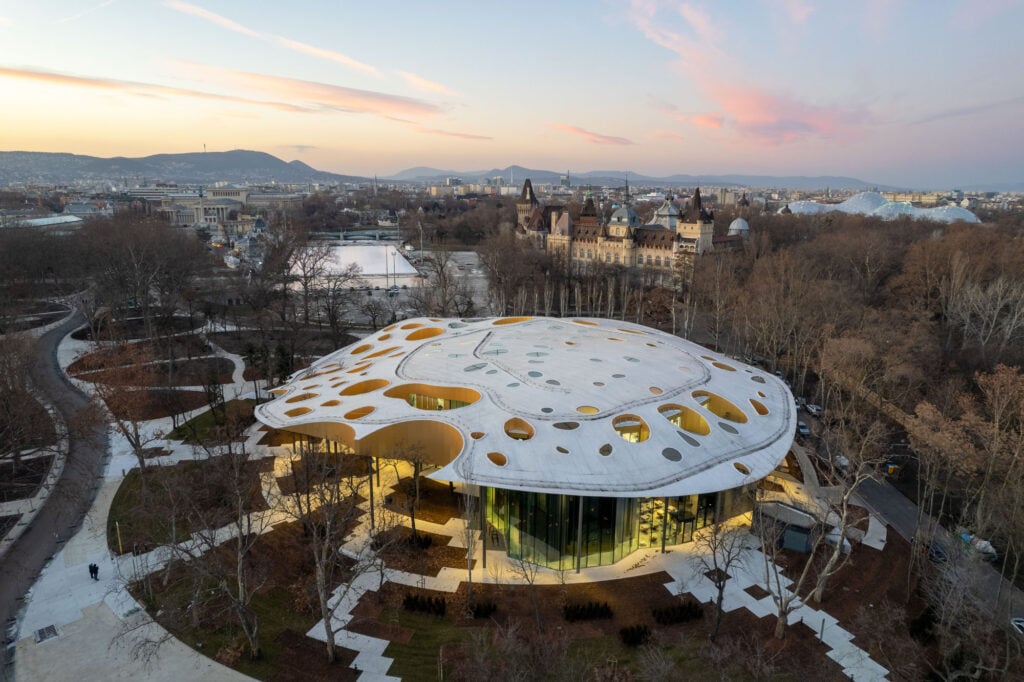 March 18, 2022
Sou Fujimoto's House of Music Enchants like the Works of Hungary's Great Composers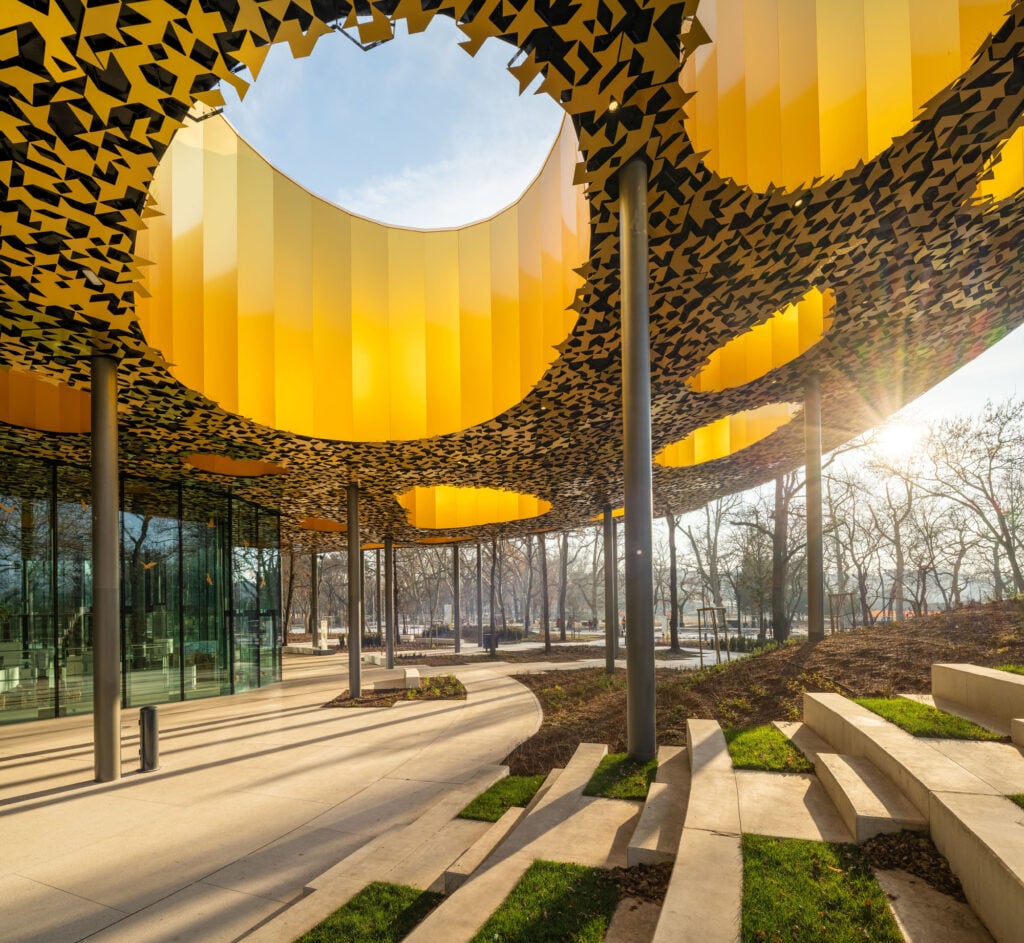 "Above the ground level, the spiral stair is in steel, and in the basement, it's like a concrete spring," Bence Varga says about the composition hanging from the roof's primary steel structure. Varga is a partner at M-Teampannon Architecture and Engineering, a local studio that consulted with Sou Fujimoto on the project.
The ground floor features two indoor concert halls and an open-air stage. The underground level accommodates exhibitions and a sound dome, while the top floor serves as an educational area.
A glass curtain of 94 custom-manufactured panels, some reaching almost 39 feet in height, makes up the House's transparent facade and accomplishes Fujimoto's idea of ​​"continuing the natural environment".
Glass, however, is a challenging material for acoustics, says Keiji Oguchi. He is the president of Nagata Acoustics, a company known for the acoustic design of the Walt Disney Concert Hall, Los Angeles, and the Elbphilharmonie, Hamburg.
In the 320-seat-concert hall, Nagata and Sou Fujimoto navigated the challenge by creating a zigzag-shaped wall that allows incoming sound to reverberate and disperse from the glass indirectly, producing a homogeneous tone.
Inspired by the varying form of sound waves, Fujimoto created the building's roof with changing depth and cut nearly 100 crater-like holes into the surface, which spans 262 feet in diameter. Trees slip through some of these openings, while others channel natural light into the building.
A canopy of over 30,000 decorative tree leaves set in the suspended ceiling and secured in place by a steel structure made out of 1,000 honeycomb-shaped elements further enhances the feeling of being in nature. According to Varga, thin, anodized, pigmented aluminum layers were applied to a polyethylene core for the cladding.
Writing a new score for Budapest's musical legacy, the composition of the Liget Budapest Project includes the House of Music, the Museum of Fine Arts (2018), the National Conservation and Storage Centre (2019) and the Olof Palme House (2019).
Opening in Spring 2022, the Museum of Ethnography, designed by Hungarian firm Napur Architect, will add another exciting note.
Would you like to comment on this article? Send your thoughts to: [email protected]