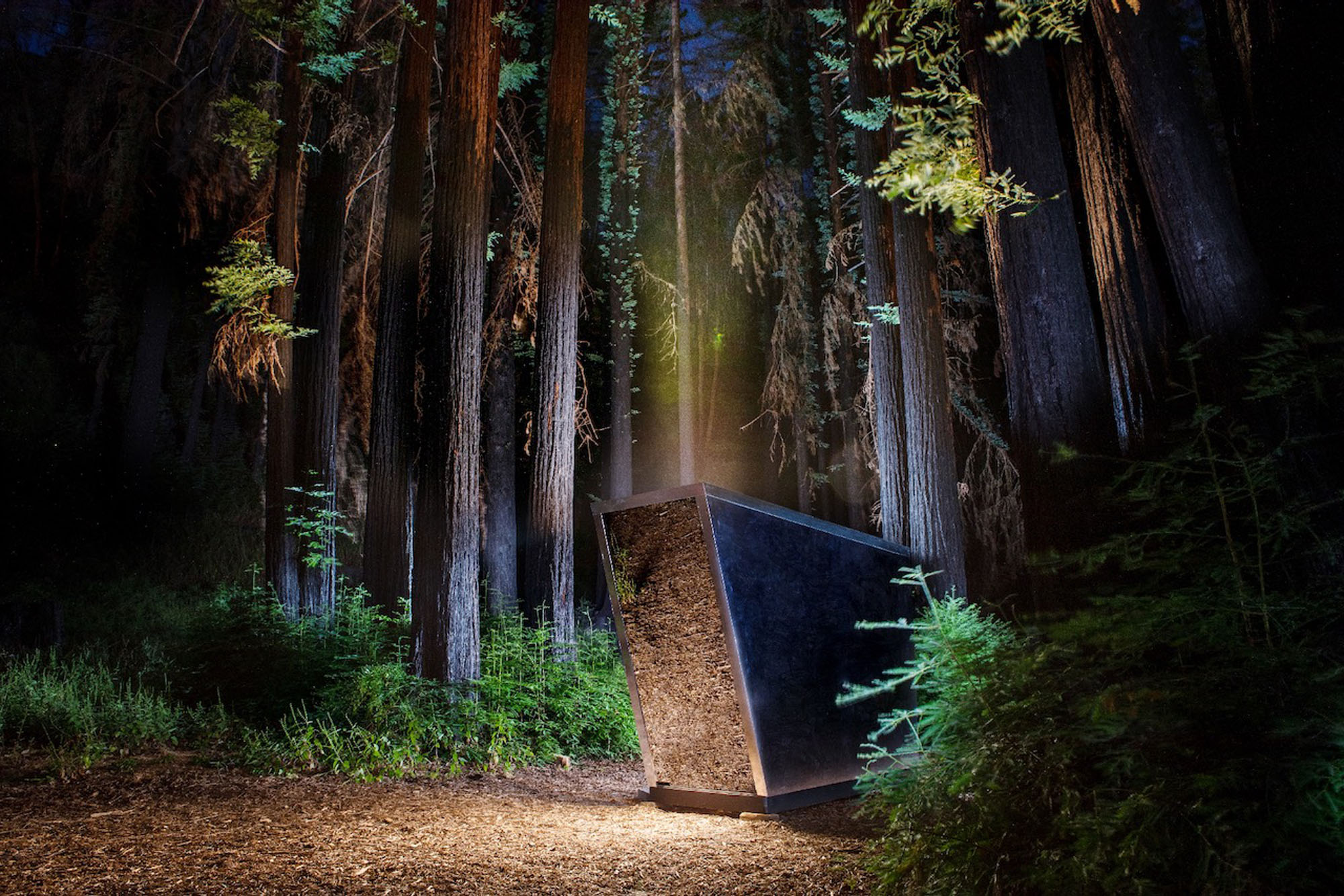 January 31, 2023
The Portal Pairs Circular Waste Technology and High Design
Porta-potty experience, or PPX, as Jupe CEO Jeff Wilson has coined it, isn't something most people spend much time thinking about. For Wilson, who is known for his out-of-the-box companies and sustainability experiments (He founded award-winning modular housing company, Kasita, and once lived in a dumpster as a minimalist housing study) creating unique, mind-bending solutions is something he can't resist. So, it's no wonder that his latest innovation not only blends eco-friendly design with techy additions but proposes an aesthetic alternative to its function-first predecessor.
The Jupe team, which includes former Tesla and SpaceX designers and engineers, aims to create spaces with packetized infrastructure that are light on the land. Jupe's latest launch, The Portal, is a state-of-the-art portable toilet, a fully off-grid and packable structure that can be used for events, festivals, camping, and more, is a logical next step to its popular sleeping unit. Furthermore, The Portal can be set up anywhere porta-potties are allowed without the hassle of permitting.
Drawing inspiration from 2001: A Space Odyssey, The Hitchhiker's Guide to the Galaxy, as well as the impressive, austere works of Donald Judd and James Turrell, the space-age Portal features a renewable Douglas Fir frame with mirrored exterior wrapping, solar power, an always-on fan, skylight, and three times the interior space of a traditional outdoor toilet. Wilson and his team even went to Burning Man for direct user feedback, taking complaints of the dark, knee-bumping experience and left vowing to do better. "It's not just about the smell," Wilson explains. "It's hard to turn around, manipulate clothing off and on, or even stand up."
In lieu of the cramped experience, the Jupe designers wanted heeding the call of Mother Nature to be a radically different experience. "Aspirational and porta-potty aren't two words you'd ever expect to hear in the same sentence," the company's founder remarks.
While the first Portals are currently in production and readying to ship, a tester unit in the redwood forests an 80-minute drive north of Santa Cruz, California, has made quite the unexpected impact. "People are unsure what it is," Wilson says. "Is it a time machine, spaceship, or a weird monolith? No one guessed there was a toilet in there. There's nothing in the world that looks anything like it." Users step inside to welcoming LED track lighting, two-way glass, a pull-down screen, crisp interior, and canopy views. The Portal offers a design-forward alternative to rows of plastic toilets at concerts, parks, and campgrounds, but Wilson wants to take things a step further, pairing the Portal with his company's tiny home business to offer a complete kit for off-grid living.
---
More from Metropolis
---
'We're working with Wasted*, a Vermont-based sanitation company, as our composting partner and will be integrating their proprietary circular-waste transformation technology, so what is produced will be returned to the Earth safely as fertilizer," he says. Wilson expects the Earth Portal, a version with built in composting tech, to be available for purchase by end-of-year. it could be a game-changer for off-gridders looking to step up their sustainability game.
Would you like to comment on this article? Send your thoughts to: [email protected]