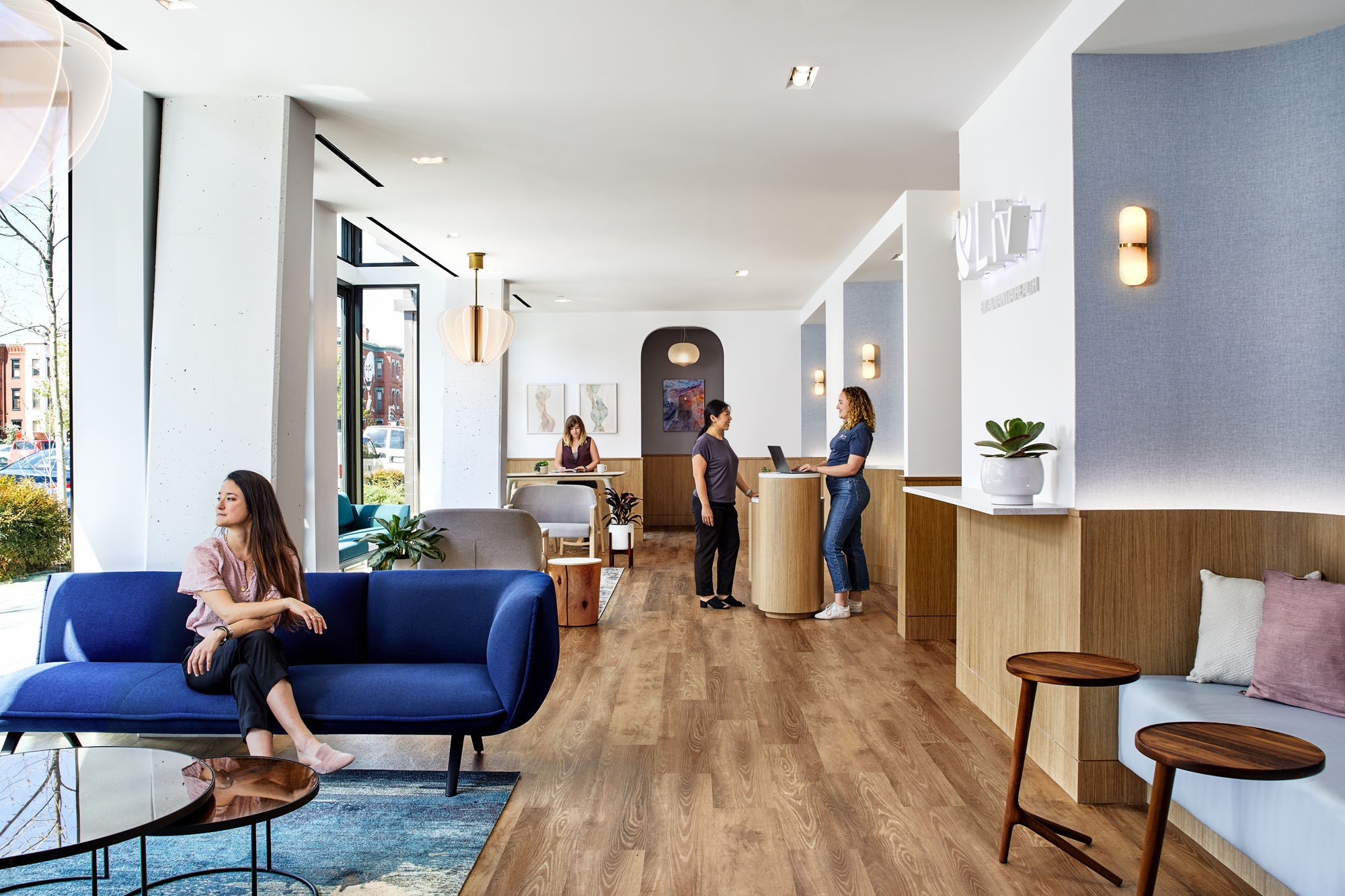 March 14, 2023
Are Women-Centered Concept Clinics a New Norm in Health Care?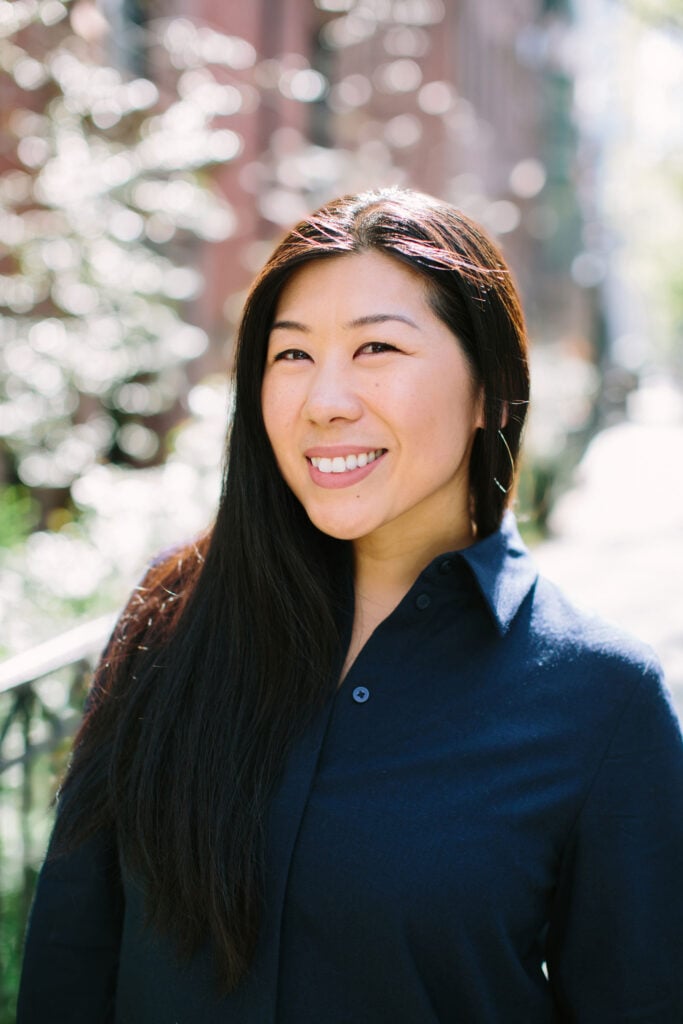 Alda Ly Brings a Hospitality Background to Health Care
"Because our background is in workplace and hospitality we put on that hat of looking at it from a non-health care perspective. What do patients want?" said the firm's namesake Alda Ly during a video call, sharing the screen with Marissa Feddema and Tania Chau, directors of the firm's architecture and interior design projects, respectively.
"Parsley Health was successful, and what that meant was that all these other [health care companies] were like, 'We want to work with people who have never designed a health care space before,'" says Feddema, adding. "So by the nature of that, now we have designed about ten different health care spaces."
In some ways, the work represents a trend among health and wellness companies to acquire an aesthetic similar to one being used to lure young consumers back to stores in formerly fusty markets such as those for mattresses or eyeglasses.
ALA's design for Parsley Health's 5,500-square-foot NYC flagship integrates concepts of biophilic design, which Feddema acknowledges is a buzzy word. But for this and future projects, the team focused on very tangible design moves based on fourteen biophilic principles proven, for example, to lower blood pressure and help occupants feel safe. Ease of navigation is included in these, so "something you'll see in all our health care designs is very clear wayfinding," says Feddema. For integrative health care provider HealthQuarters' New York location, ALA used arched metal screens to guide patients down a central corridor, and bold exam-room colors to make them easier for staff and patients to identify.
They used a similar move when designing the 6,000-square-foot first location of Liv by Advantia Health, a women's health care practice in downtown Washington, D.C. "The project was full of color," says Chau. "It was great to go in the opposite direction of mostly neutral, green-blue environments you see often in health care." The team used a vocabulary of color for wayfinding, distinguishing two central corridors with mauve and teal hues that increase in saturation so staff can direct patients, for instance, to the darkest teal room on the left.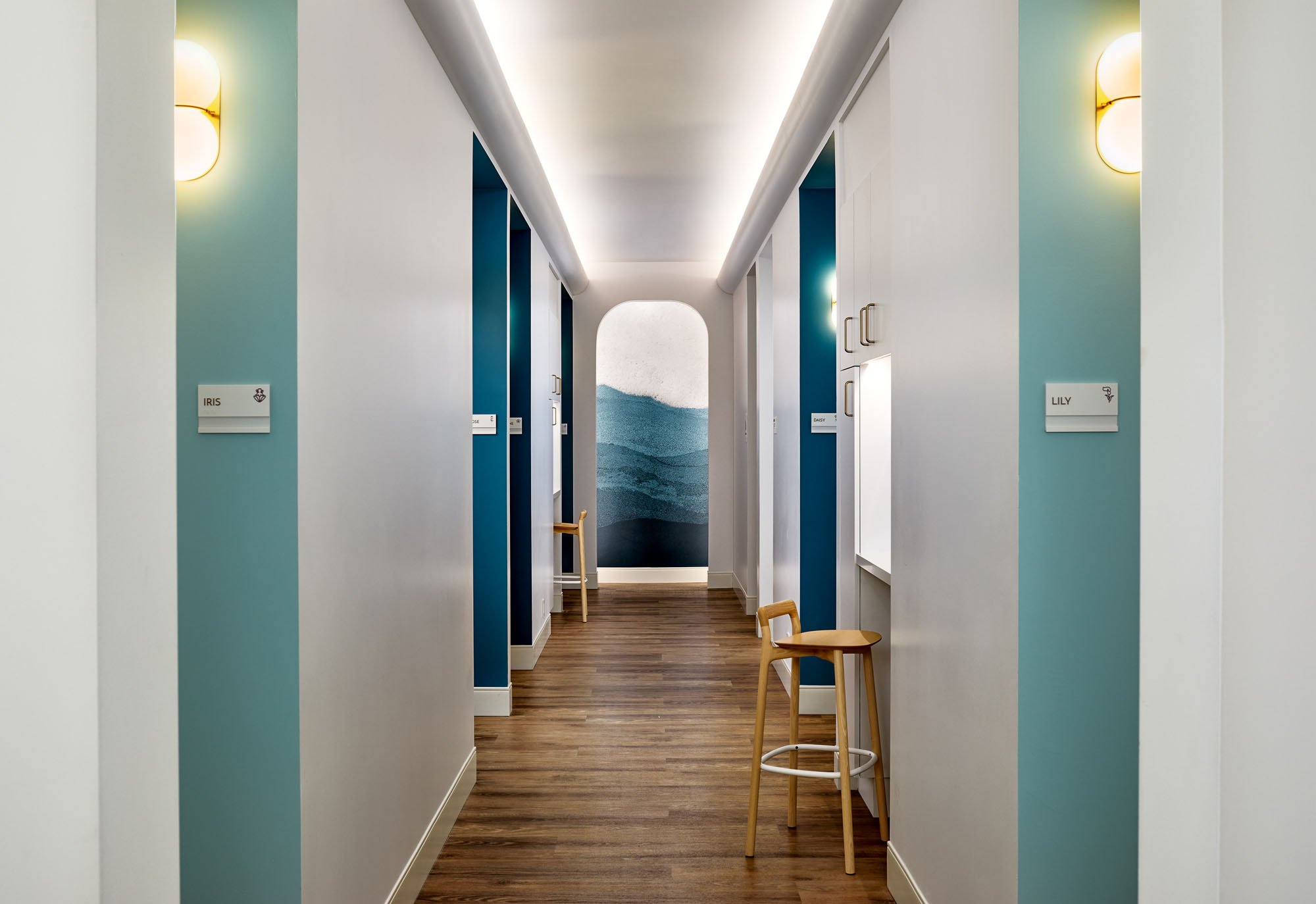 ALA Seeks to Create a Sense of Empowerment for Women Seeking Treatment
One primary theme across many of ALA's newest health and wellness projects is to cultivate a sense of community and empowerment among women seeking treatment. At the Advantia project, large bifold doors open to the street. Once inside, women have a choice of two waiting areas, depending on whether they prefer to be near others or sitting alone with more privacy. "There are going to be a lot of milestone events in women's lives when they may feel ups and downs," says Chau. "You may be coming with your kid for a checkup, but you may also be coming in for some bad news. Perhaps you don't want to be sitting near a family."
The firm also aims to upend the typically austere patient experience through its design of exam rooms. Advantia's rooms feature a small desk, above which hangs a mirror and warm lighting. Elsewhere, at new locations for Tia Clinic (another integrative health care company that offers women primary care, acupuncture, therapy, and other services all in one location) ALA reworked the patient experience of having nowhere to put personal items during exams. "You're trying to cram your socks into your pockets and hide your underwear," says Feddema. Tia exam rooms in Los Angeles, San Francisco, Phoenix, and the most recent location in Brooklyn, New York, each feature a variation of a patient cabinet, with a place for phone-charging, clothing and bags, and even a place for a child or partner to sit. And here, too, mirrors offer patients a moment of self-care before heading out into the world again. "We want mirrors to be in some spaces a great selfie moment or a moment to refresh rather than a stark view of yourself," says Feddema. "In all our projects, we're also thinking about lighting and how different skin tones look in those areas."
Of course, as the pandemic underscored, medical care cannot succeed without attention to the provider's experience as well. At Advantia, an equal amount of space is devoted to staff areas as to patient areas. The staff pantry and lounge has ample natural light from the location's storefront window, and a private patio offers more lounge space for staff breaks. At Tia's locations, staff lounges are also given a large proportion of space and amenities, with natural lighting and comfortable furniture to make sure patients are the only ones who can recharge while at the office.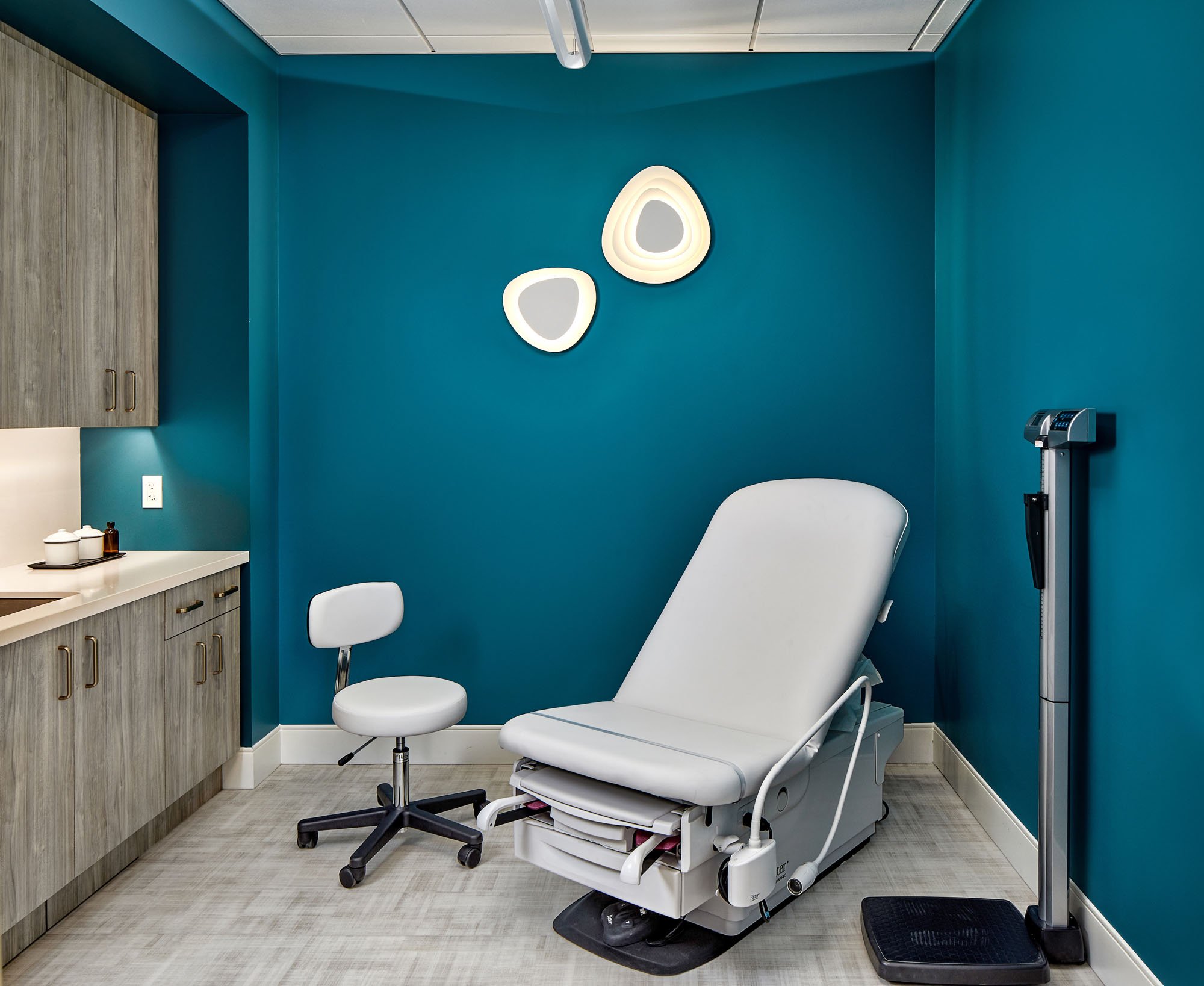 Different Design Needs for Different Populations
This new breed of highly designed health and wellness spaces is not immune to criticism. Some argue that placing an emphasis on design and branding draws attention away from the crisis surrounding equal access to health care in the United States, and commodifies a private product that should be democratized. But Ly, who early in her career co-founded MASS (Model of Architecture Serving Society) Design Group, continues to view community-building—whether via health care, workplace, or retail environments—as essential design work.
The seemingly limitless need for other stagnant and overlooked spaces has encouraged ALA's practice to offer more flexible design options for startup clients, including a veterinary practice and a collection of infusion clinics in upper New England. "It allows us to work with startup clients in a way that's really efficient and give them the core of the idea for what the space should feel like," says Ly. Then, the client can work with its own team to execute the project based on its research into local staff and patient needs.
And design is not just for young clientele who respond to bright colors and contemporary marketing. In a new partnership with MASS, ALA is working on a yet-to-be-announced senior housing project in Boston to design amenities and community spaces for residents. The firm has also done research for a healthcare startup that hopes to address care gaps for high-risk senior citizens. The work gives the firm an opportunity to enter a new area of research surrounding the challenges of aging: "When designing a bathroom you don't want the toilet and the floor of the bathroom to be the same color because, as you begin to lose vision, you can't differentiate where things are if there's not that contrast," says Feddema. "Same thing with a chair and a rug."
"The more seniors feel part of a community the more active and empowered they will feel in their health care," says Feddema. Though no one can forget that the U.S. health care system is seriously flawed, it is a reminder that even incremental improvements in patient experiences, whether driven by civic initiatives or private industry, can be beneficial for all.
---
Would you like to comment on this article? Send your thoughts to: [email protected]