The Best Design Resources that Connect Health and Equity
There's no question certain building materials have been linked to the poor health of occupants and the production-line workers who make them—or that certain societal groups are disproportionately exposed toxins. With such news causing an unprecedented wave of transparency and labeling among manufacturers, materials that support human health can now be viewed as another way to design for equity. Responsible designers use the resulting plethora of standards and labels to make the healthiest material choices; equitable pros take steps to apply that information where it can improve outcomes for those who need it most.
That's the rationale behind a new generation of standards directly linking material health to equity outcomes. That consideration is a natural evolution in the movement to design for equity, because according to Paul McElroy, executive vice president of hospitality developer Highgate: "You cannot offset human harm. It's one aspect of social impact that isn't parallel to climate action or other aspects of sustainability." 
Scroll down for a list of resources or consult the full Metropolis Design for Equity Primer.
---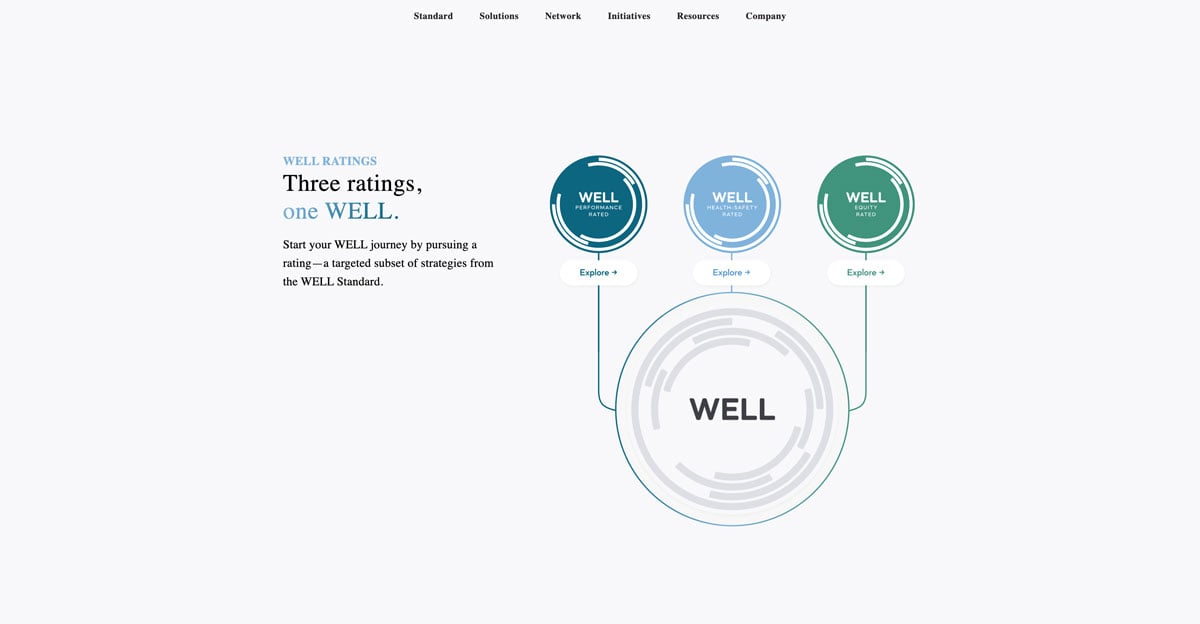 Organization: International WELL Building Institute
Type: Certification
The WELL Building Standard primarily measures, certifies and monitors buildings' impact on human health and wellbeing, but one of its guiding principles is the quality of being equitable—built to benefit "especially disadvantaged and vulnerable populations," in the words of its administrator the International Well Building Institute (IWBI). To clarify that link between issues of health and those around equity, the WELL rating system is being expanding in 2023 with a new seal specifically for equity. There are few better architects can find a workable standard for equity than in an established system clients already understand and respect.
"Informed by WELL Building Standards and more than 600 scientists, practitioners, and experts, the WELL seal. . .is a visible indication of confidence and trust. WELL seals communicate to everyone entering a space that evidence-based measures and best practices have been adopted and third-party verified."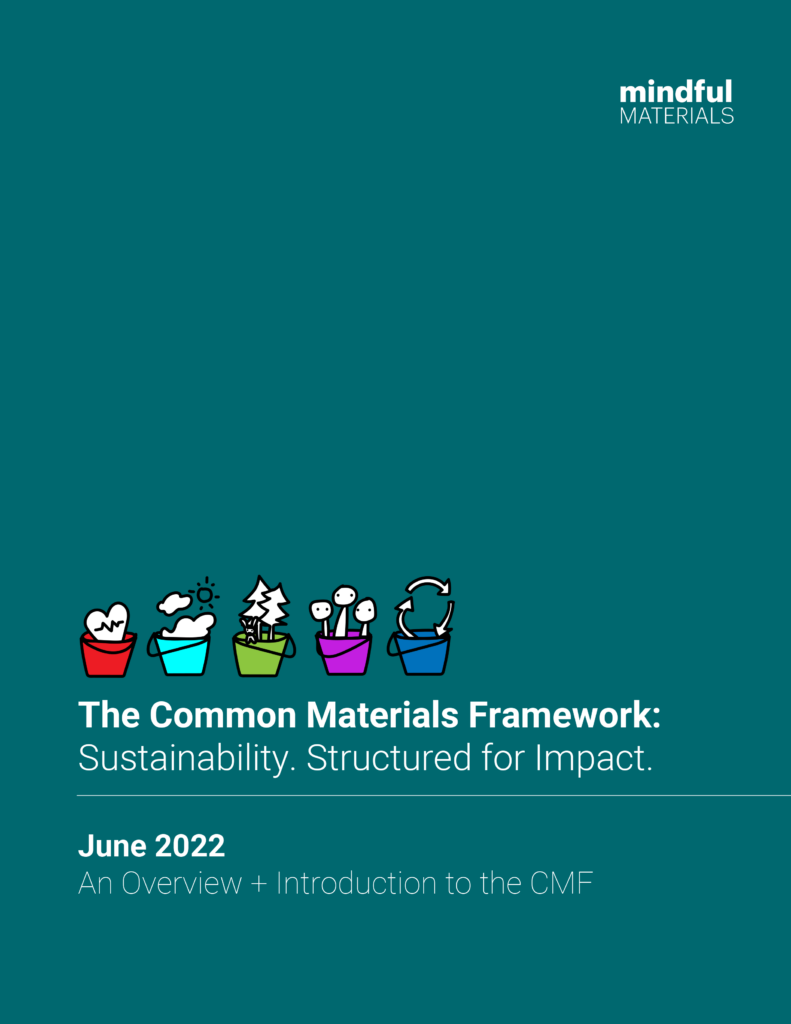 Common Materials Framework: Sustainability Structured for Impact
Organization: mindfulMATERIALS
Type: Database / Filter / Archive
For specifiers, one opportunity for agency in working equity into a project might be to make use of this resource which tracks the places certain product certifications overlap with equity goals.
"The framework represents a meta-analysis and organization of major material certifications and standards in the built environment. Its purpose is to identify all relevant sustainability factors and their benchmarks, and organize those factors within five [additional] buckets of sustainability. By unpacking and mapping that information to a common structure. . . the framework drives consistency and allows for benchmarking progress and success in improving the holistic health of our built environment."
---

The Metropolis Design for Equity Primer was produced in partnership with Humanscale, Mohawk, and Wolf-Gordon, with the participation of Cannon Design, Gensler, Highgate, HKS, HOK, JLL, Perkins&Will, Salesforce, SmithGroup, and ZGF.
---