The Best Resources Linking Sustainability and Equity
Many architects and designers approach design equity from a background in sustainable design. The link between the two movements is clear: both identify the design industry's status quo as harmful and unsustainable from an environmental and social perspective and at the same time insist that design is a vital tool for solving some of society's biggest problems. The two movements share many overlapping concerns and several design equity certifications and organizations grew out of the green building movement.
Environmental problems typically have an equity dimension making sustainability a good place to start designing for equity. For example, polluting industries and landfills are typically located in areas with underprivileged, minority residents. Reducing the amount of construction debris that's sent to landfill or eliminating materials made with certain toxic chemicals may reduce harms to those fence-line communities.
Sustainable design asks designers to take environmental externalities into account and look at their design's broader impact on areas like climate, material toxicity, ecosystem health, and material waste. Design equity adds an additional set of social externalities to the equation with the understanding that design projects can have positive or negative impacts on communities of people as well as the environment. Tools and standards such as LEED and Cradle to Cradle Certified that were developed to support sustainable design have made the link between sustainability and equity explicit and can serve as a starting point for designers who want to address social sustainability as well as environmental sustainability in their work.
Scroll down for a list of resources or consult the full Metropolis Design for Equity Primer.
---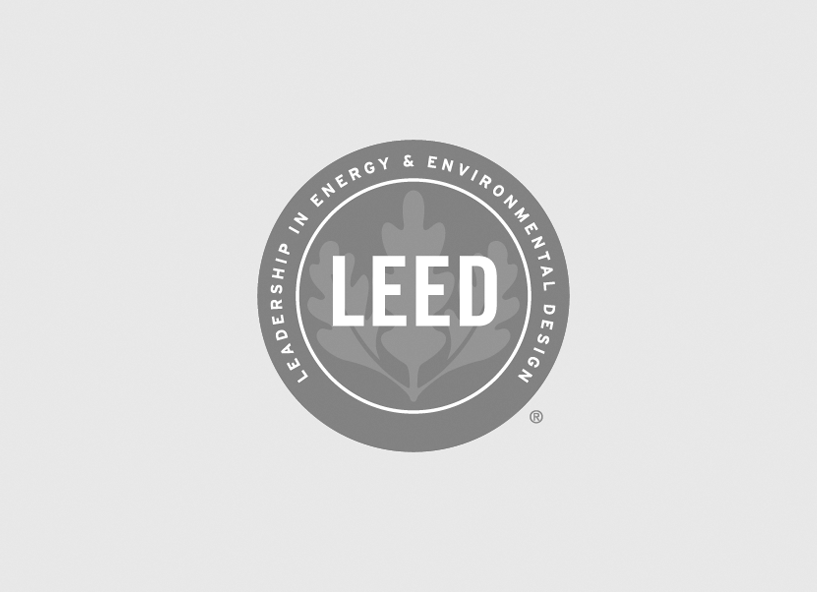 Organization: USGBC
Type: Building standard, Certification
LEED is the most widely used green building standard in the United States and around the world, and its v4 standard takes a performance-based approach to measuring a project's impact throughout its lifecycle. It also adds new credits that draw a clear link between the green building movement and inclusive, equitable design. For architects working to build equitable design into their sustainable design practice, LEED's Inclusive Design pilot credit is one option. It requires architects to undertake an inclusive design process through community engagement and consider factors such as ability, age, gender, language, and cultural understanding in their design.
A project must also fulfill requirements in any four of the following areas: physical accessibility, wayfinding, assistive technology, emotional health, and inclusive spaces. The standard also calls for inclusive design trading for operations and management professionals so that the building is maintained and kept accessible long after its complete.
"Inclusive design prioritizes the experience and participation of building users by considering the full range of ability, age, gender, language, cultural understanding, and other characteristics of human diversity in the context of place. Inclusive design and the green building movement are directly related by their core value of sustainability."
mindfulMATERIALS Common Materials Framework
Organizations: mindfulMATERIALS, Brightworks Sustainability, AIA, Hightower, Perkins&Will, Ewing Cole, ASID, ZGF, Gensler, SFIL, Hellmuth + Bicknese Architects,
Type: Tool
The Common Materials Framework, developed by mindfulMATERIALS is a meta-analysis of every major material standard, certification, and label in the built environment (over 100 of them). Within them the framework identifies over 650 individual sustainability factors and groups them into five buckets: human health, social equity, ecosystems, climate, and circularity in order to create a common structure that any designer, architect, manufacturer, or anyone working in the built environment can use. The framework includes social equity and inclusive design elements alongside sustainability factors, highlighting their overlap and allows users to consider both aspects in their work.
MindfulMATERIALS is currently working on digitizing the Common Materials Framework so specifiers can use it as an advanced filtering tool to better inform their specification decisions and find products that support their sustainability and equity goals.
Organization: Cradle to Cradle Products Innovation Institute, Inc.
Type: Certification
Cradle to Cradle is a certification based on the circular economy principles that objects should be designed in such a way that they can be reused, or taken apart and used to create something new. The certification assesses the safety, circularity, and responsibility of building materials and design products in the areas of material health, product circularity, clean air and climate protection, water and soil stewardship, and social fairness. The social fairness requirement means that for a product to be cradle to cradle Certified, the company producing it must be "committed to upholding human rights and applying fair and equitable business practices." At a minimum this means assessing human rights risks for the manufacturer and its suppliers as well as establishing a human rights policy.
"Socially fair business practices in its governance and management approach are applied by the applicant company. This is reflected by a diverse, inclusive, and engaged workforce and through training, remuneration, and payment of a living wage."
Organization: Business and International Furniture Manufacturers Association
Type: Certification
Level from BIFMA provides designers and manufacturers a single, third-party certified standard for a product's environmental impact. A product with the Level mark meets the ANSI/BIFMA e3 Furniture Sustainability Standard, which addresses a product's environmental, health and wellness, and social impacts.
"As a multi-attribute standard, LEVEL® not only provides information on indoor air quality and material composition, LEVEL® covers issues related to LCAs, social responsibility, and ecosystem impacts. Additionally, LEVEL® is the first standard to provide a published chemicals of concern list. With LEVEL®, you will be able to bypass the proprietary standards and evaluate products using an open, consensus-based protocol of environmental impact."
Organizations: The Copper Mark, Responsible Minerals Initiative
Type: Credible Assurance Framework
The Copper Mark is a program that aims to assure copper consumers that the vital metal is produced in a socially and environmentally responsible way. Participating copper producers must commit to following a 32-point risk readiness assessment that touches on environmental, social, and governance aspects of the mining and metal refining processes. It includes requirements that producers prevent the use of child and forced labor and set reductions targets for greenhouse gas emissions, water pollution, and other environmental harms.
"Effective stakeholder engagement is crucial to securing a 'social license to operate' and ensuring sustainable, positive development in project-impacted areas. Increasingly, companies are recognizing that building strong, lasting relationships with those affected by mining activities can improve the identification and management of risks, as well as the long-term viability of operations. Meaningful stakeholder engagement that is proactive, inclusive, accountable and transparent increases the potential for optimal outcomes for both communities and mining companies. Stakeholder engagement requires an organization involve stakeholders in identifying, understanding and responding to sustainability issues and concerns, while in turn also reporting on, explaining to and involving stakeholders in organizational decisions, actions and performance."
Program for the Enforcement of Forest Certifications
Organization: Program for the Enforcement of Forest Certifications
Type: Certification
An international program for certifying the timber industry, the Program for the Enforcement of Forest Certifications (PEFC) enforces a variety of sustainable forestry management and chain of custody certifications around the world to promote sustainable forestry. PEFC was created in 1999 to help certify small forest owners who were unable to attain certification through other standards; today it is the largest forestry certification system in the world. Rather than one single standard, PEFC works through national standards developed by local stakeholders, however all national standards must meet PEFC's Sustainable Forest Management benchmark standards which include protections for workers and for the traditional uses of forests.
"The standard requires that wages of local and migrant forest workers as well as of contractors and other operators operating in PEFC-certified areas shall meet or exceed at least legal, industry minimum standards or, where applicable, collective bargaining agreements."
Forest Stewardship Council Certification
Organization: Forest Stewardship Council
Type: Certification
Forest Stewardship Council (FSC) Forest Management Certification lets consumers or specifiers know that forest products are originating from a forest or part of a forest that meets 10 principles and 57 criteria pertaining to legality, social justice, and environmental impact. These principles include: abiding by local laws, the establishment of legally-defined use rights, respecting the rights of indigenous peoples, enhancing the economic and social wellbeing of forest workers and their communities, ensuring the long-term economic and environmental viability of a forest, conserving biological diversity and ecological function, ongoing monitoring and assessment of forest health, maintaining high conservation value forests, and operating forest plantations in a way that supports the restoration and conservation of natural forests. A linked certification from FSC, the Chain of Custody Certification, traces the path of those forest products though the supply chain verifying that FSC-certified products are identified and kept separate from non-certified products.
"The Chain-of-Custody process ensures the consumer that the FSC-certified products they purchase are coming from responsibly managed sources. For a consumer to purchase an FSC-certified product, every company that previously had ownership of the forest product material components of the end product would have had to be FSC certified."
Room for Improvement:
Waste, Circularity, and Equity
There is about four decades of research to show that industrial pollution and hazardous waste sites in the United States are disproportionately located where people of color and low-income families live. The Environmental Protection Agency, for instance, estimates that about half the people who live within a mile of federal Superfund sites belong to racial minority groups, when these groups only account for 40% of the general population. Recent research has confirmed that this pattern is not happenstance, but rather the product of deliberate decision making around where to locate such facilities. 
The architecture and design industry is implicated in two ways: One, through the construction waste generated when buildings and interiors are built and demolished, and two, through industrial waste generated in the manufacturing of products and materials that are used in buildings and interiors.
Seen in this light, all the following initiatives should be acknowledged as necessary to more equitable and just architecture and design: 
removing red list ingredients from products and materials
diverting waste from landfills in the manufacturing process
reducing and responsibly handling construction waste
reducing and responsibly handling demolition waste
auditing downstream effects of disposing architectural products and materials
responsibly recycling products and materials using processes that do not cause harm to ecosystems and communities.
Architects, designers, manufacturers, and contractors are just beginning to put a spotlight on circularity. Waste reduction is an important feature of existing sustainability certifications, both at the product and project level. These efforts should encompass the full life cycle of buildings (not just construction and operation), and be recognized as integral to equitable and just outcomes.
---

The Metropolis Design for Equity Primer was produced in partnership with Humanscale, Mohawk, and Wolf-Gordon, with the participation of Cannon Design, Gensler, Highgate, HKS, HOK, JLL, Perkins&Will, Salesforce, SmithGroup, and ZGF.
---