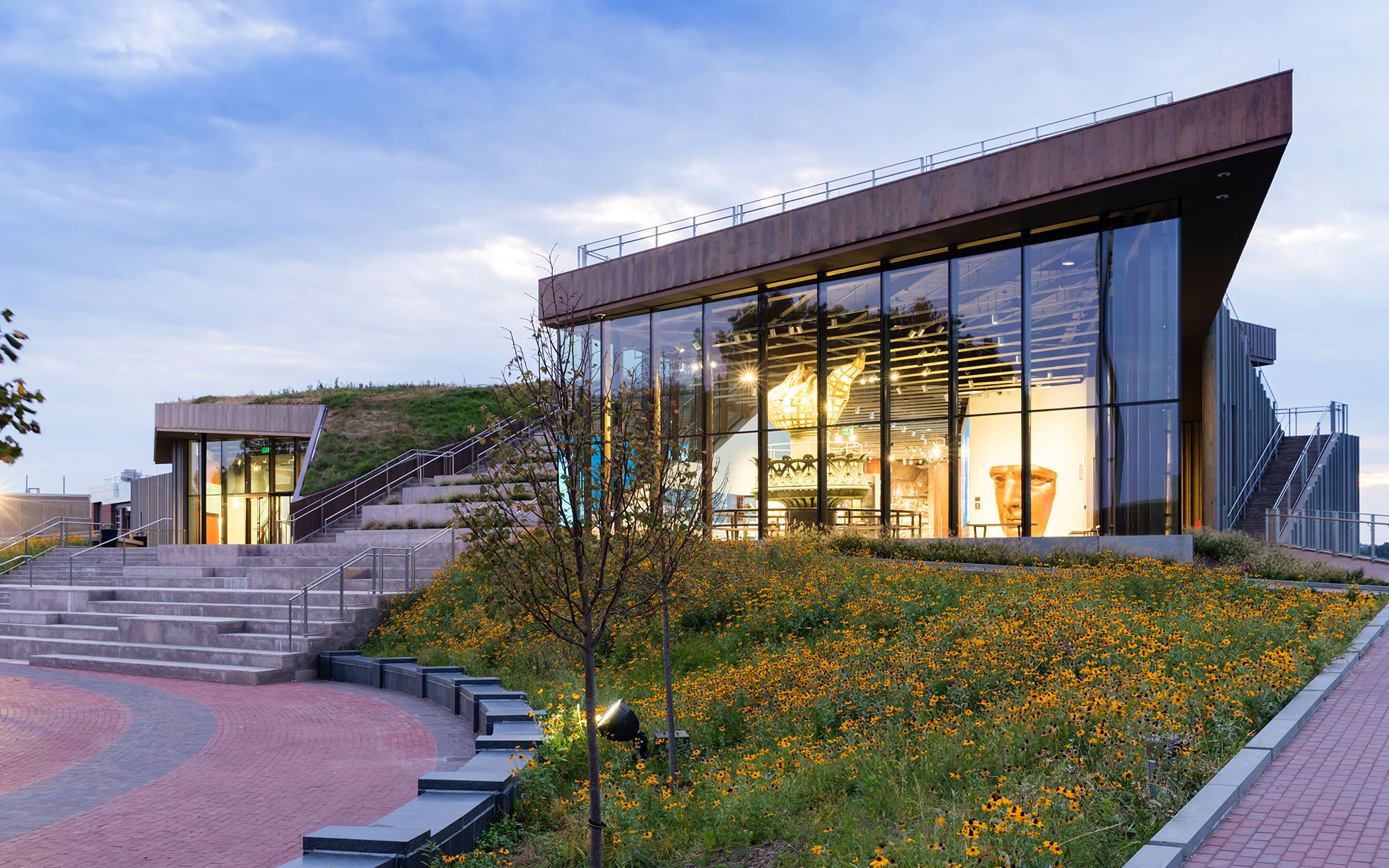 April 21, 2023
Six Essential Articles for Earth Day 2023
Since Earth Day was first celebrated in 1970, April 22 has been an opportunity to celebrate the environmental movement's gains—like the establishment of the Environmental Protection Agency earlier in that first year—and raise awareness about problems yet to be addressed. Architects' experiments with building technologies that minimize environmental impact, conserve energy and water, and reduce carbon emissions go back even farther. You can look as far back as MIT engineer Maria Telkes and architect Eleanor Raymond's Dover Sun House (1948) for an example of one such path-breaking construction. One might assume by the time we reached Earth Day 2023, we'd have sustainable design all figured out. Alas, as the field's technological prowess has increased, so too has the scale of the problem—plastic pollution, climate collapse, and environmental racism were a long way off back then.
Perhaps the green design movement's greatest challenge, though, remains the same: Inertia, the hesitancy on the part of clients, governments, and others to commit to radical action. As Allison Arieff wrote in her 2020 article for Metropolis on the occasion of Earth Day's 50th anniversary, "Sustainability still very much feels like a 'nice to have' in far too many projects." Three years later, is it possible that signs of a shift are beginning to appear? Firms around the country have committed to designing carbon neutral by 2030 and president Joe Biden announced a White House office of Environmental Justice.
Though Earth Day still falls on April 22, the environmental design movement of today is a far cry from that of 1970. Today, sustainability is more inclusive of a diversity of perspectives and experiences, more data driven, and more aware of the importance of projects rooted in the local scale. The articles below delve into some of the big ideas and themes—everything to bird-friendly design to a notion of planetary sanctuary—that are guiding today's pioneers of sustainable design.
---
Critic Mimi Zeiger reflects on refugia and the regenerative potential of crisis in 2020.
By: Mimi Zeiger
I can't stop thinking about refugia. In the years, months, and days before the COVID-19 pandemic, the term was confined to the literature and philosophy of climate crisis, referring to pockets of life that through geographic isolation or species resilience manage to hang on in spite of the environmental forces against them. Think of clusters of Pacific Northwest barnacles nestled high on coastal outcroppings to avoid falling prey to sea snails. Or old-growth forests insulated from rising temperatures in cool mountain valleys.
As self-quarantine set in spring of 2020, the word refugia, at least for me, expanded in definition from specific ecological condition to conceptual touchstone—a necessary leap to metaphor when faced with planetary crisis. The magnitude of this pandemic falls outside human comprehension, but for the luckiest of us, refuge is manageable: a place of relative safety, of sourdough starters and online Jazzercise classes.
---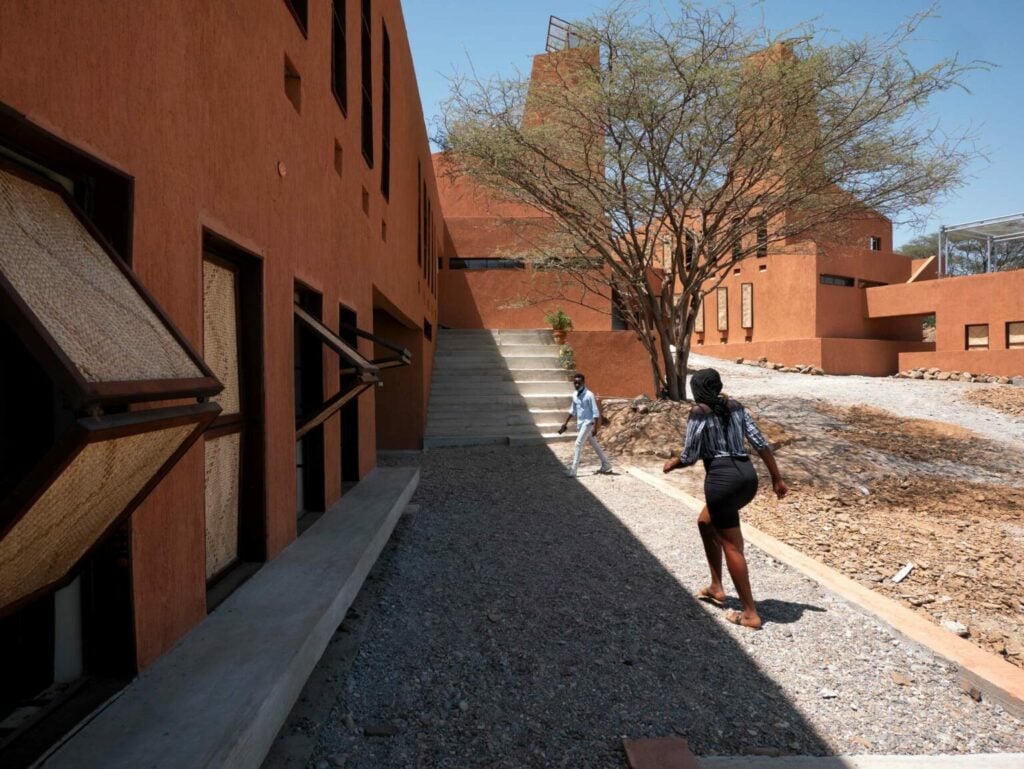 As we reckon with the failures and homogeneity of global architecture, it's time to explore an approach better suited to place, and to a new age.
By: Li Wen
The global pause of the COVID pandemic has provided an opportunity to assess present-day globalism, and the architecture that has emerged alongside it. Stemming back to the broad expansion of free trade in the 90s at the end of the Cold War, globalism's cultural promise was simple and aspirational: integrating markets globally would increase the interaction between and learning of different cultures. By normalizing such experiences in our daily lives, we would become global citizens liberated from our previous prejudices–all well-intentioned objectives.
Architecture, being an embodiment of the socio-economic systems of its production, followed suit: Just as labor was shipped offshore, so was "progressive" architecture, serving as a propaganda tool for the global "arrival" of an emerging economy—e.g., China, UAE, etc. The starchitect arose during this period as a prime delivery system; their architectural spectacles juicing their surrounding economies to become destinations.
---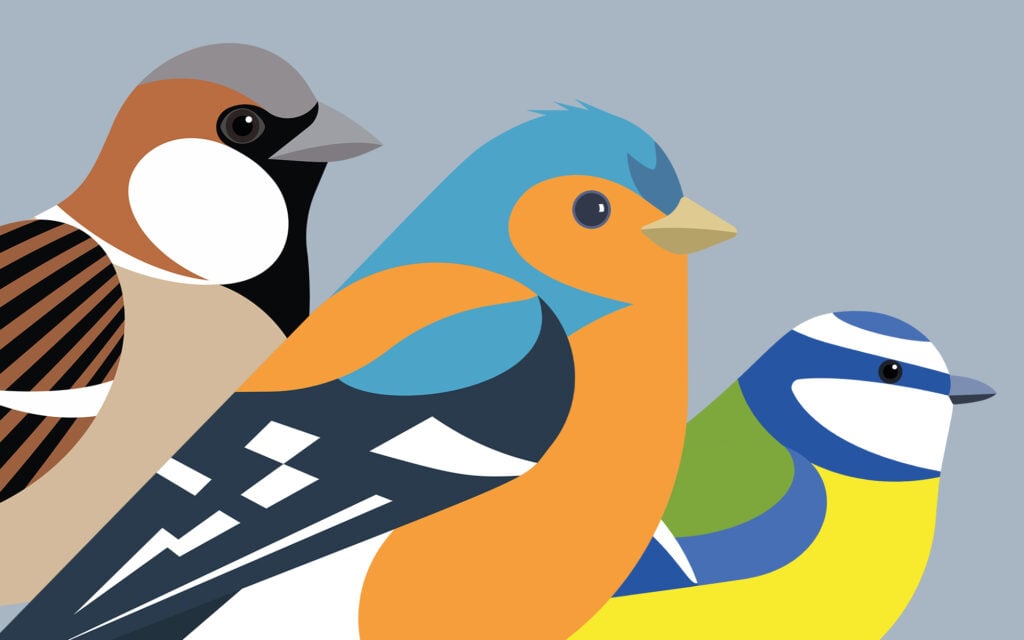 Despite laws to reduce bird-window strikes, building-related practices continue to decimate songbirds. Can that trend be reversed?
By: Kelly Beamon
Architecture is overdue for a reckoning with birds, owing largely to their fatal collisions with windows, but also to a host of other threats inherent in a world built mainly for humans.
The volume of birds colliding with glass specifically has reached a level impossible to ignore, with up to a billion deadly incidents a year across North America, and roughly 230,000 in New York City alone, according to New York City Audubon. In 2021, a volunteer with that nonprofit's Project Safe Flight program recorded nearly 300 birds lying dead or dying on the pavement in a single morning at Manhattan's World Trade Center (WTC) complex—a place where previously 30 daily casualties was shocking.
But while the villainy of too much glass warrants attention as an isolated flaw (it's invisible to birds), it's also a sign of a broader problem: that we've been building birds out of our lives.
---
Climate change expert Jesse M. Keenan analyzes The Drawdown Review's recommendations for architects and designers.
By: Jesse M. Keenan
Architects and designers of the built environment are often conceptualized in popular culture as progressive change agents whose canvas of steel and glass brings light to the public realm. At least one global survey of the public's trust in various professions places architects in a top-ranked cohort that includes medical professionals and first responders. But in the United States, the architecture profession is surprisingly older and much less progressive than one might imagine. More than a third of the profession is over the age of 55, and more than a quarter of architects will retire before the end of the decade. Among professionals who voted during the 2016 presidential election, architects gave a very slight edge to Democrats, but their voting patterns were more closely aligned with Trump supporters than with the creative professionals who overwhelmingly cast their ballots for Clinton. These demographic attributes leave many wondering whether the seasoned leadership of the profession is up to the challenge of progressively guiding architecture into a new era of climate-conscious design.
---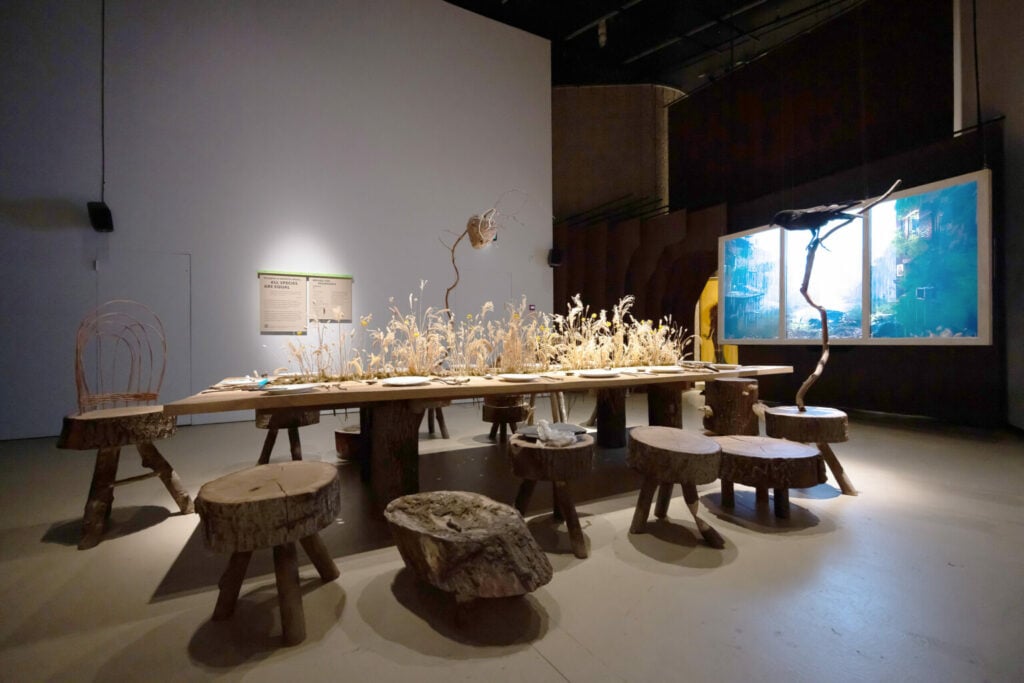 Metropolis asked the Australia-born, New York-based Watson to tell us more about what this future era holds.
By Malaika Byng
In 2012, architect and designer Julia Watson embarked on a seven-year odyssey around the globe to explore how Indigenous communities have developed ingenious ways to design in symbiosis with the natural world. Her 2019 book, Lo-TEK: Design by Radical Indigenism, spotlighted nature-based infrastructures that have been honed over millennia, from the Living Root Bridges of the Khasis people in India to the floating island homes of the Ma'dan in Iraq, made from qasab reeds. As the creative world searches for planet-positive design solutions in the face of climate change, the book shows they have existed for centuries but have been overlooked.
For a show at London's Barbican Centre—called Our Time On Earth—Watson teamed up with members of these two communities, as well as the Bali farmers famed for their Subak water irrigation system, to imagine what our cities might look like in 2040 if we incorporated technologies developed by Indigenous communities. She has worked with architect Smith Mordak and engineering firm Buro Happold to create a series of architectural models for unspecified urban locations. The installation borrows its name from Australian philosopher Glenn Albrecht's concept of the Symbiocene, the age that he hopes will follow the Anthropocene and will be characterized by harmonious interactions between humans and nature.
---
The first woman architect to open her own practice in Pakistan, Yasmeen Lari gained international recognition for her skyscrapers and concrete buildings before launching a low-carbon, self-build movement for climate refugees and the landless.
By: Petra Loho
"I think architects can no longer work for just the one percent, because that doesn't allow them to really serve humanity as well as they could," says Yasmeen Lari. Pointing out that serving humanity is just what architects are trained to do.
Strong words from a strong woman who, throughout her life, has been on the road less travelled. Naturally, it's been a long and rocky road for Pakistan's first female architect. She rose to prominence in the late 20th century, designing office towers and social housing for Pakistan's growing cities, until a series of natural disasters shifted her attention to architecture's role in the climate crisis. Since then, she's peeled away those luxury layers to return to the root of architecture—leading a movement for the global poor to build zero-carbon buildings with traditional materials like mud, lime, clay, and bamboo.
Would you like to comment on this article? Send your thoughts to: [email protected]