November 8, 2022
Michelin's Updated Headquarters Gets a Biophilic Entrance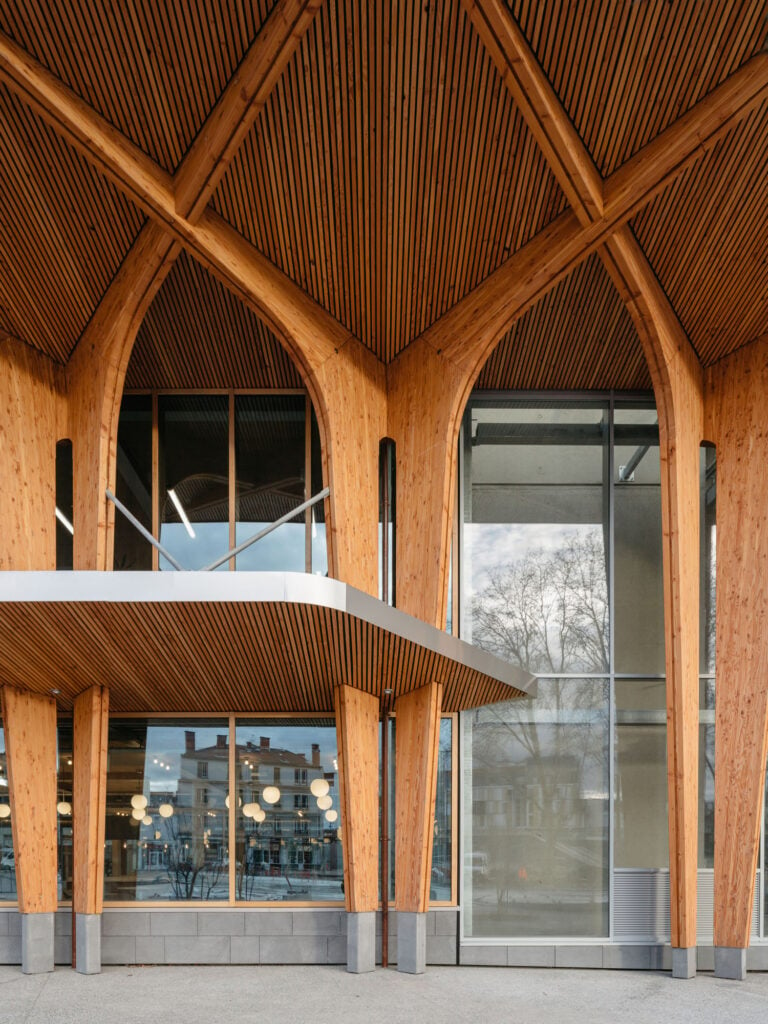 Indeed, Delon is a persuasive man. Encore Heureux, along with a team that included Construire Atelier d'Architecture and BASE, a French landscape architecture and urban design firm with offices in Paris and Lyon, beat out other top French firms in a 2015 competition to redesign the Michelin entrance, located in the heart of Clermont-Ferrand in a public space called Place des Carmes. In addition to the greenhouse, Delon was adamant that the new entrance be as sustainable as possible, reflecting the ecological commitment of the client and justifying the 20-million-Euro budget. A company statement affirms: "The headquarters' innovative new reception area symbolizes Michelin's reinvention, conceived to face 21st century challenges head-on; a design and operation that were conceptualized in a circular economy perspective, mindful of environmental impact."
---
More from Metropolis
---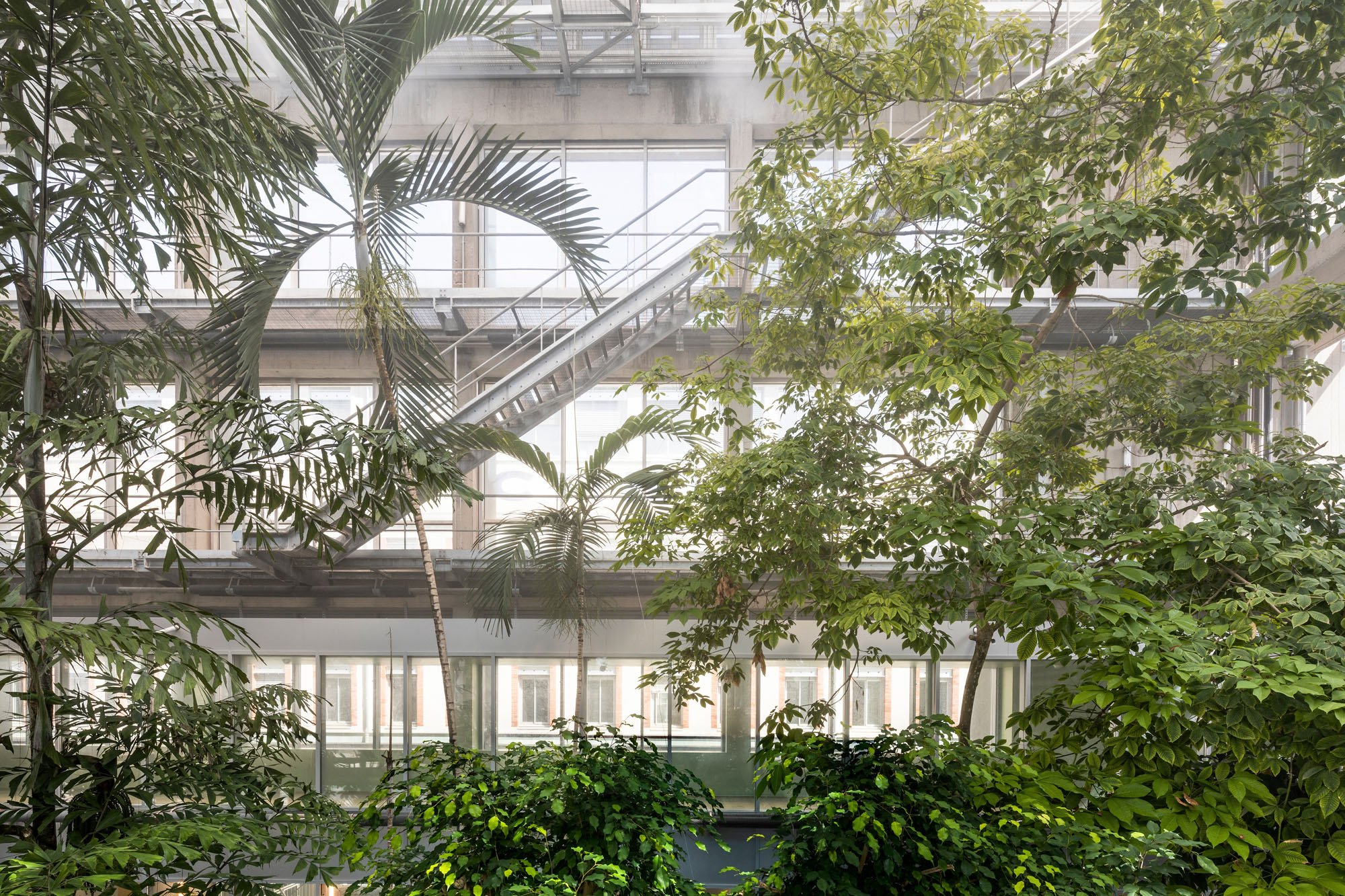 "It's an ecological question to work with what you have," Delon says, echoing the truism that the most sustainable building is the one that is already built. So, while the existing building's windows and facades were updated, the main design focus became a new entrance canopy. It's made of regionally sourced wood, Douglas fir to be exact, punctuated by segments of lava stone, quarried only 10 kilometers from the building site.
Clermont-Ferrand gets beastly hot in summer and rainy in winter, so the designers struck upon the idea of a curved wooden canopy that would protect visitors in any weather. But the actual massing and design of the canopy did not come easily.
"We drew maybe 50 versions before we found the right one," Delon says.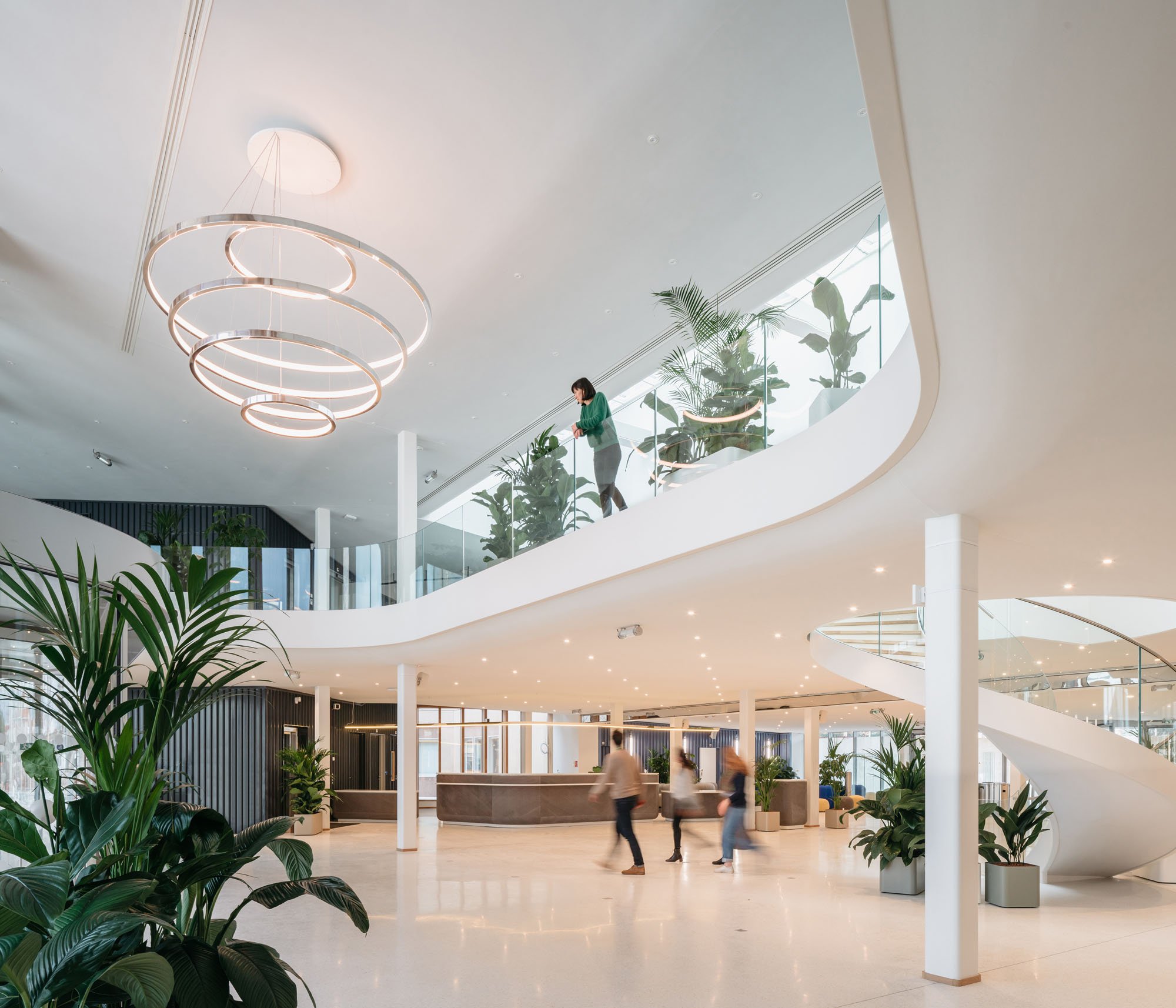 The result is somewhat 1960s retro, recalling the work of Minoru Yamasaki and Oscar Niemeyer. The canopy is supported by flying buttress–shaped members that intersect each other; they are rendered in fir and glue laminated. These canopy supports were fabricated in eastern France near the city of Strasbourg, Delon says.
"Douglas fir is very strong and naturally waterproof," he continues. "We wanted to make a transformation with a minimum of materials. And we told Michelin that you cannot be behind a wall, a separate place. You are the largest employer in the city. You must embed yourself into the city."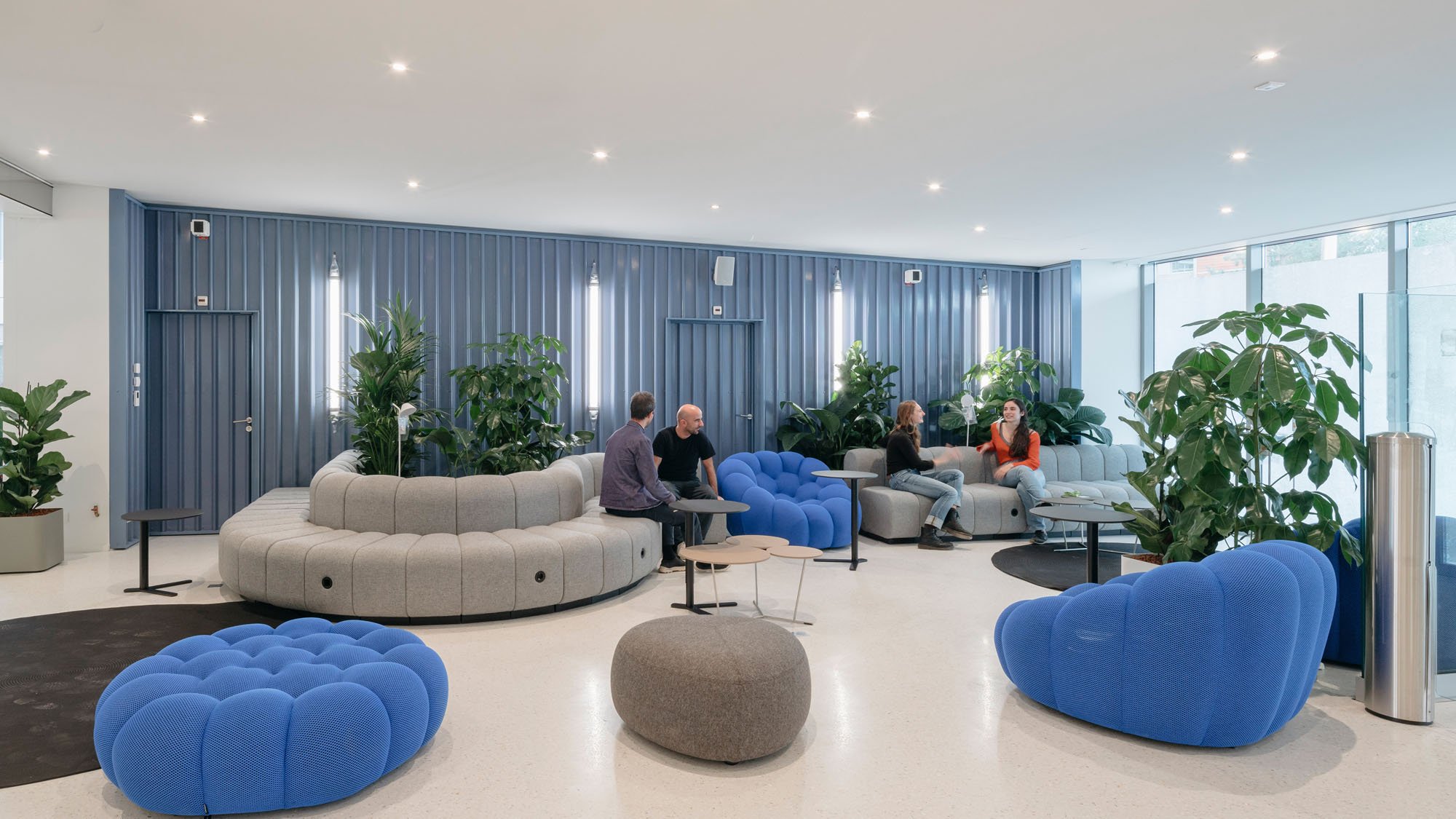 Delon is especially proud of the employee outreach that was undertaken as the design progressed. "We had dozens of meetings and presentations. The employees were brought into the process."
The architect is convinced that one statement got the team this sought-after commission. "During the interviews the other firms said, 'We will work for Michelin; we said we would work with Michelin.' I think that was the difference that won us the job."
Would you like to comment on this article? Send your thoughts to: [email protected]