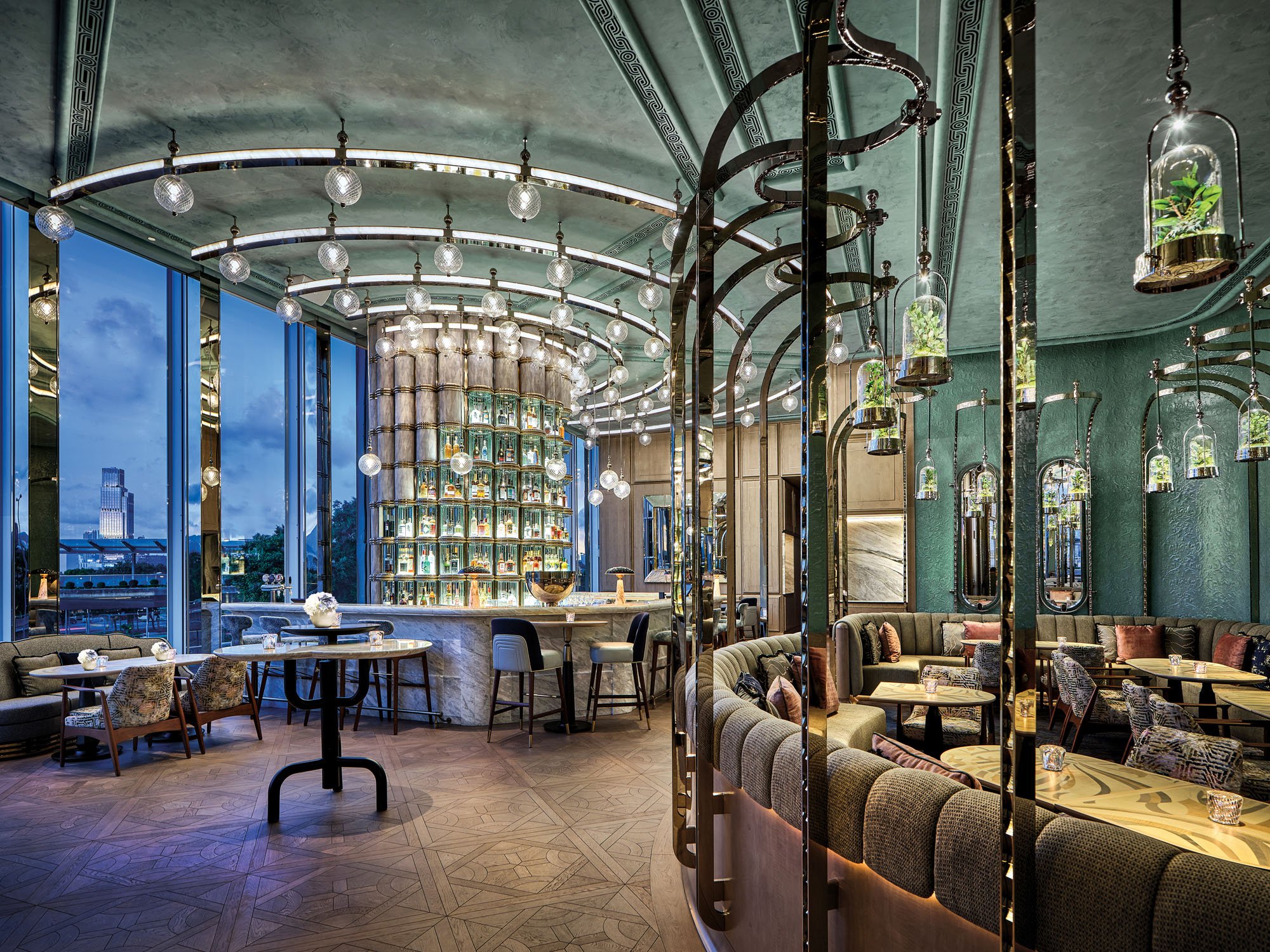 December 20, 2022
3 of Metropolis's Favorite Hospitality Projects of 2022
Overlooking Victoria Harbour, the bar contains 136 illuminated glass vitrines that hold the establishment's collection of rare spirits.
By Catharine Shaw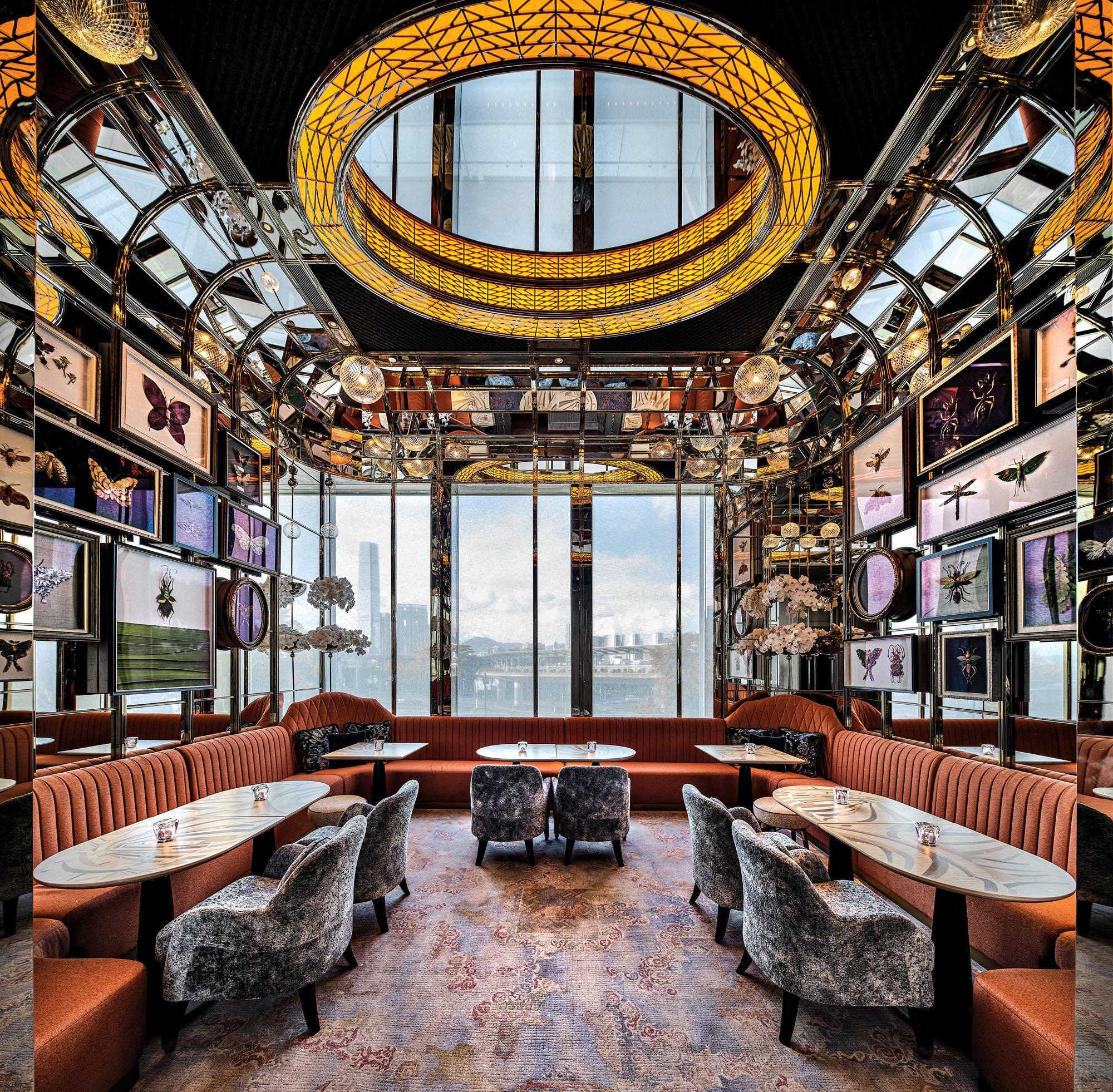 It's never easy when you're asked to re-invent an icon. Yet Hong Kong architects and interior designers AB Concept didn't hesitate when commissioned to transform the renowned Blue Bar at Four Seasons Hotel Hong Kong into ARGO, an all-day dining space and cocktail bar.
---
More from Metropolis
---
The design studio's cofounder Ed Ng had once frequented the original bar—a sophisticated retreat designed in 2005 by Wilson Associates, often filled with patrons from the nearby financial district. He seized the opportunity to change not only the look but the layout too, shifting the bar to face the window and make the most of the spectacular Victoria Harbour views….Read the full story here
---
At AutoCamp, a high-end "glamping" venture in the Southern California desert, utilitarian forms and luxe touches blend with the natural desert landscape.
By Sam Lubell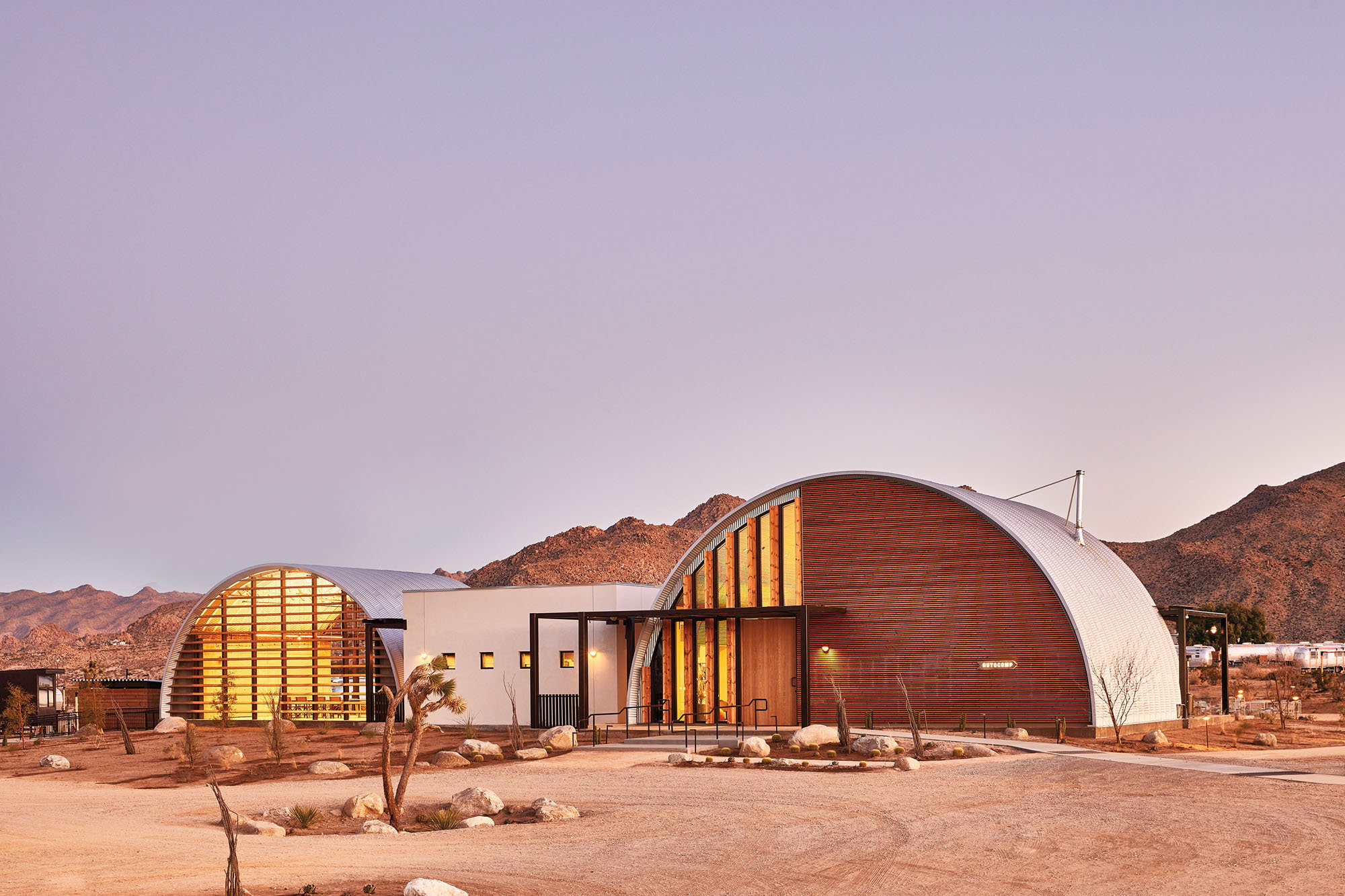 Most of us have heard of glamping—a.k.a. luxury "glamorous" camping—but few can name a company that actually offers it. Hospitality start-up AutoCamp is hoping to change that, opening locations around the country that immerse visitors in the outdoors while providing comfort and community in the form of upscale Airstream trailers and communal facilities. The Santa Barbara–based outfit has so far opened AutoCamps in the idyllic destinations of Cape Cod, Yosemite National Park, and Russian River (in Sonoma County, California), and has plans for dozens more. The newest: Joshua Tree, California, the fabled home of moon-size boulders, trippy cacti, and rocky blond desert.
For a team that included HKS (architecture), Narrative Design Studio (interiors), and AutoCamp's own design staff, the first—and perhaps most challenging—task was to incorporate AutoCamp's campground spirit and rustic-but-not-too-rustic offerings while creating a spot that authentically captured Joshua Tree's brash, unpretentious ethos. After a few visits to the desert, they zeroed in on a logical centerpiece: Quonset huts, raw, proudly utilitarian, self-supporting curved and corrugated steel structures that dot the sparsely inhabited frontier and embody the area's vibe. The Quonset's curved form, adds HKS principal Mark O'Dell, also echoes the natural curves of Joshua Tree's mountains and boulders….Read the full story here
---
Behind a curtain of ivy, the new 1 Hotel in Nashville celebrates the natural beauty of local and sustainable resources.
By Anna Elise Anderson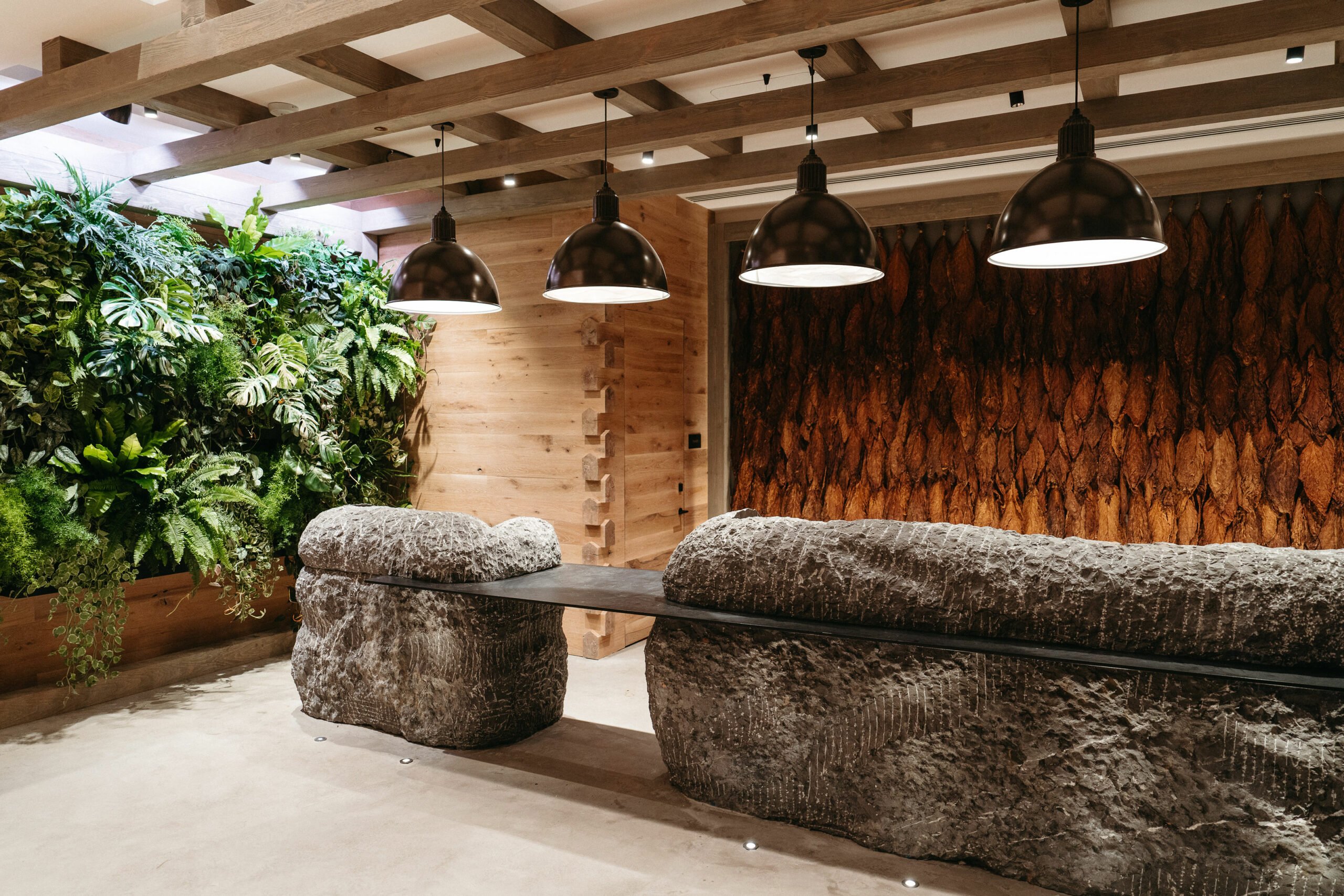 A new hotel opened last week in downtown Nashville, bringing a rooted sense of place—and a literal breath of fresh air—to the concrete and glass metropolis. 1 Hotel Nashville sits behind a conspicuous, 880-foot curtain of living greenery on Demonbreun Street, directly across from the Music City Center and walking distance from the Country Music Hall of Fame and the Frist Art Museum. The hotel's striking botanical exterior, designed with AgroSci and locally grown by East Nashville farm Optimara, includes a whopping 56,000 draped Hedera helix ivy plants.
Shielding the hotel's facade from blazing sunlight, the plants form an eye-catching and unexpected oasis in the heart of one of the city's most heavily trafficked areas. "We saw a space to fill as the first mission-driven luxury hotel in the city," says Nicholas Farina, the hotel's general manager. "Nature is our guide in all the things we do—inside and out." The ivy provides several benefits in addition to curb appeal: it generates fresh oxygen, regulates the building's temperature, and provides resistance from the impacts of weather, insects, and humans….Read the full story here
Would you like to comment on this article? Send your thoughts to: [email protected]