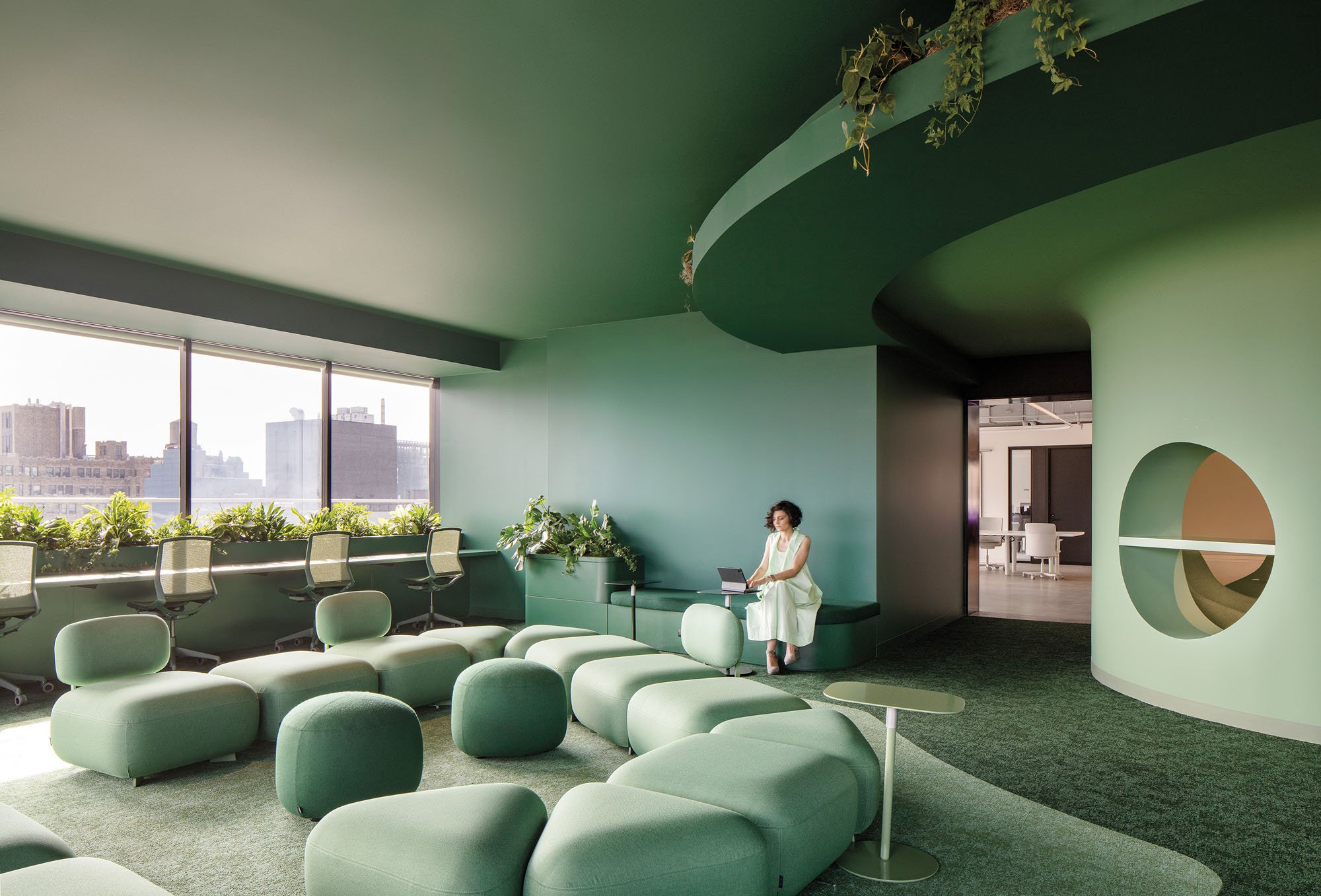 June 30, 2023
What's the Future of the Workplace? Ask the Workers
The dust hasn't quite settled on the great workforce experiment of the 2020s yet, so there are no easy conclusions to be drawn, except one: If we want to create work conditions that are engaging and meaningful to the workforce, then designers and clients have to change their terms of engagement on workplace design projects.
Step 1:
Acknowledge that the office, home, coffee shop, and coworking space are not the only choices available to employers and employees today. In "Work From Elsewhere" our editorial project manager Lauren Volker lays out four other emerging typologies of spaces designed for work.
Step 2:
Designing for productivity is a dead end—experts can barely agree on what productivity is anyway. Instead, listen to study after study in which workers tell us they value the personal and social dimensions of work the most, and as Architecture Plus Information did in its workplace for Le Truc ("That Return to Office Thing"), think of your project brief as "building a container for relationships."
Step 3:
Find a higher purpose for workplace design projects where possible. Undertaking a deep community engagement process taught the team at MSR Design that when they were creating Mill 19 ("Postindustrial Innovation") they were designing not just a place for one group of people to work but also a place of healing for another set who felt as if they had been left behind.
Step 4:
Keep an eye on the ways corporate structures are evolving. Metropolis editor at large Verda Alexander examines one such increasingly popular evolution, the employee-owned company ("When the Workers Become the Bosses"), to understand its implications for design.
Above all, we must avoid even the slightest suggestion that workers are research objects to be studied or reluctant subjects who must be coaxed into the "right" behaviors. Instead, designers, clients, and their workforces have the opportunity to cocreate the working conditions of the next century—the opportunity of a lifetime, if we approach it with humility and respect for one another.
Here are all the stories from the May/June 2023 issue: