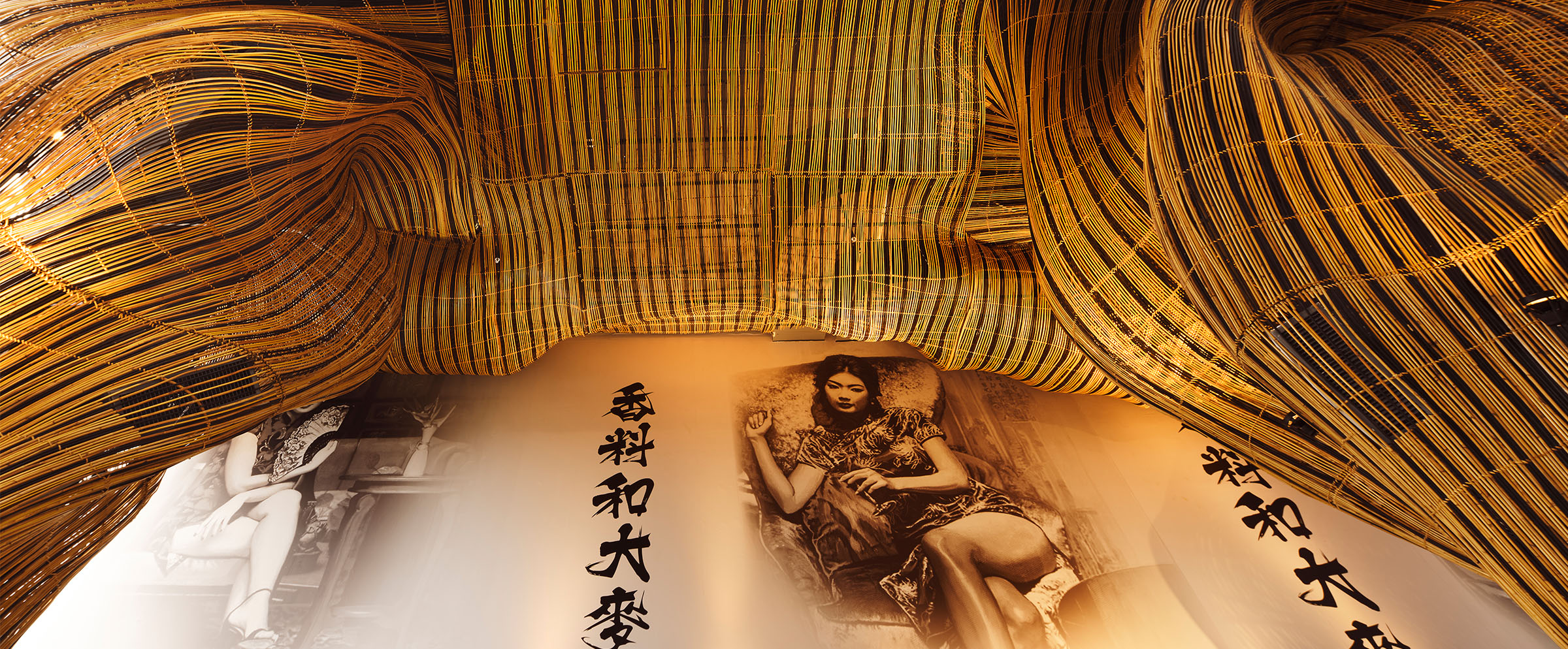 February 17, 2023
Enter Projects Asia on Advancing the Culture of Architecture
IN PARTNERSHIP WITH ENTER PROJECTS ASIA ENTERPROJECTS.NET
What makes an architecture and design practice unique? How do firms and offices develop areas of expertise, deep insights, and passion projects? For the Leading Edge series, Metropolis editor in chief Avinash Rajagopal sat down with 20 firms in 2022, speaking to practitioners about what distinguishes their work. Watch the full series on DesignTV by SANDOW.
---
Known for fusing radical technology and dramatic use of natural materials, Enter Projects Asia emphasizes sustainability and tactility in its projects. Advocating for a connection with the arts and crafts community, the firm seeks to keep the trades alive through its modern approach to back-to-basics design.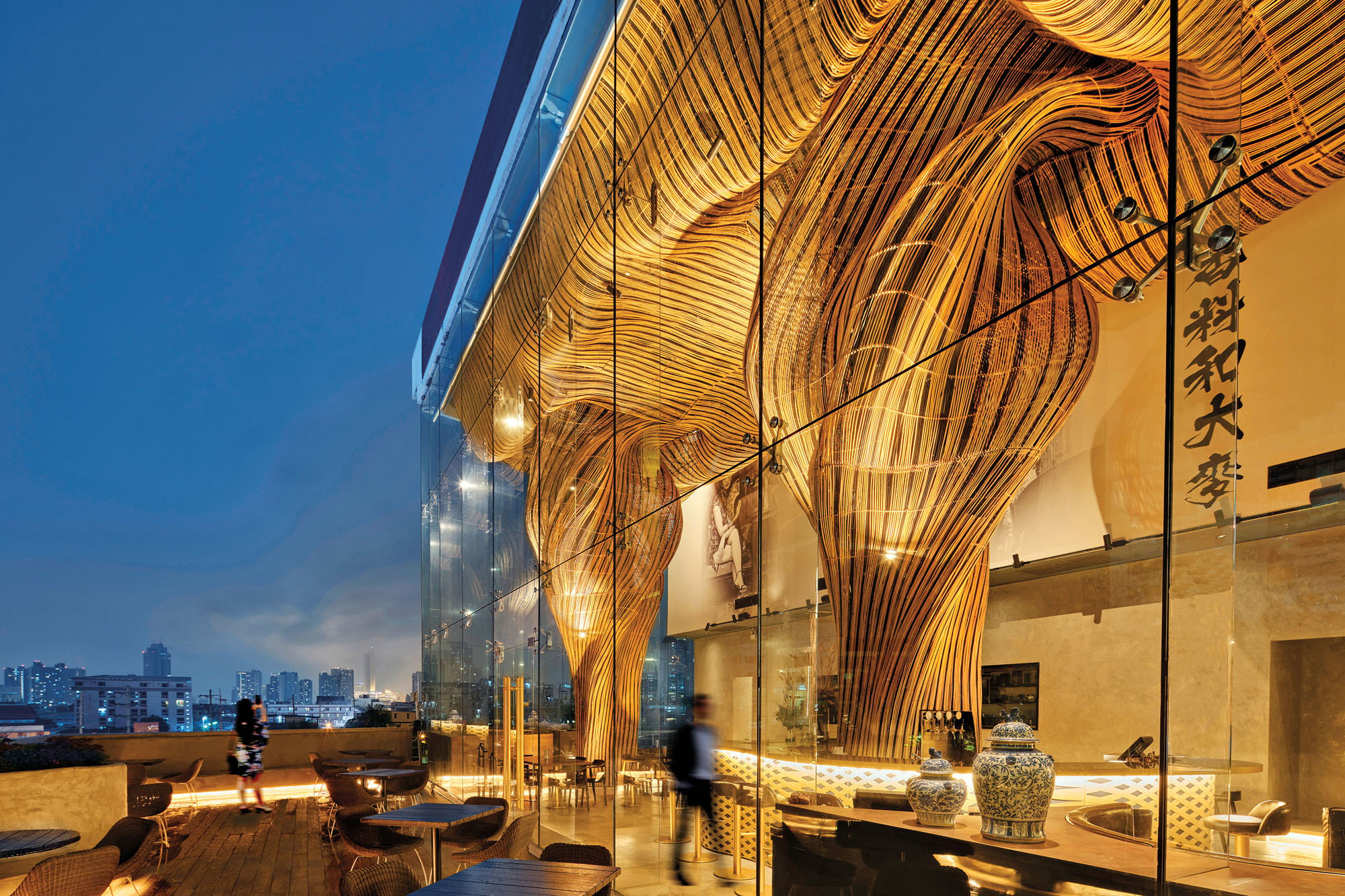 Enter Projects Asia Mixes Craft and Technology
"Eco chic is the new luxury. People want tactility; they want nature. They want all those things that we have available to us in Southeast Asia. Knowing where things are from is the new design currency. It's incredibly important as designers to know where things are from and make alliances with communities—to go a little bit further than ordering from a catalog or online.
Originally, architects or designers, when they were designing cathedrals, would talk to the brick mason, the astrologer, the astronomer, and the engineer, and run a more vertical infrastructure. Now, we tend to subcontract a little bit too much. I think the whole industry needs to become more vertical, meaning that designers need to get involved more in the grassroots. While we're the designers, we're also working intimately with the fabricators, working with on-site deployment, and in some cases even shipping and making componentry.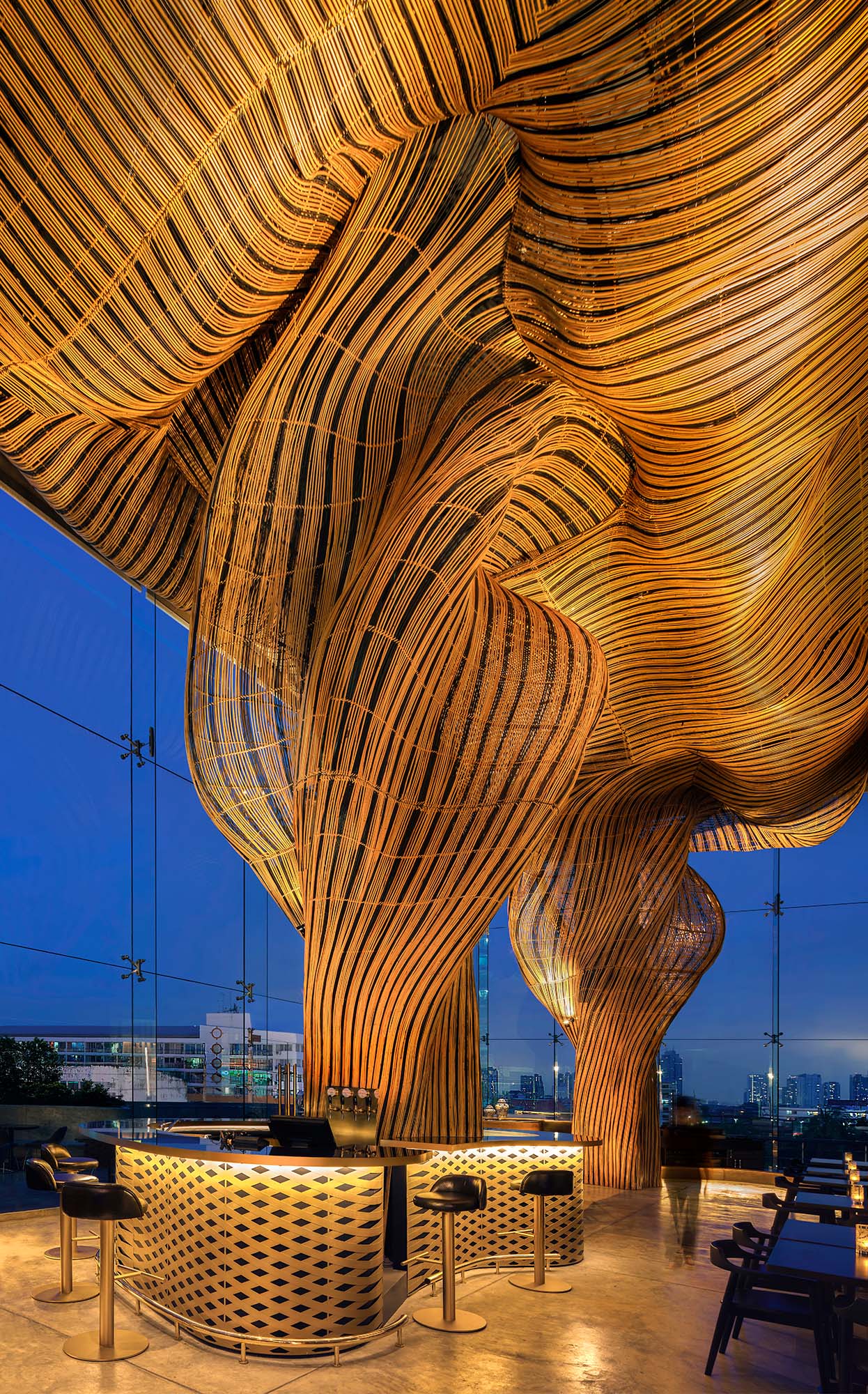 A Connection to the Traditions of Southeast Asia
We are known for our work with rattan and natural materials but also our digital fabrication methods—right now, we're working on a new thing, 3D printed coral for a resort in Malaysia.
It's about educating people and coming up with alternatives that enliven the arts and crafts industries. In Southeast Asia, we're fortunate that those industries are alive and well, when in other places they might not be.
Our projects are keeping the trades alive and preventing the biggest competition to us, which is the threat and the importation of cheap, inferior plastic products. These products have consumed the design industry, and it's time to go back to basics."
---
Patrick Keane is director of Enter Projects Asia
---
The Leading Edge
This story is part of the Leading Edge Metropolis partnership series that examines what sets apart architecture and design practices. Explore the core values and new initiatives of industry innovators across disciplines.
Would you like to comment on this article? Send your thoughts to: [email protected]