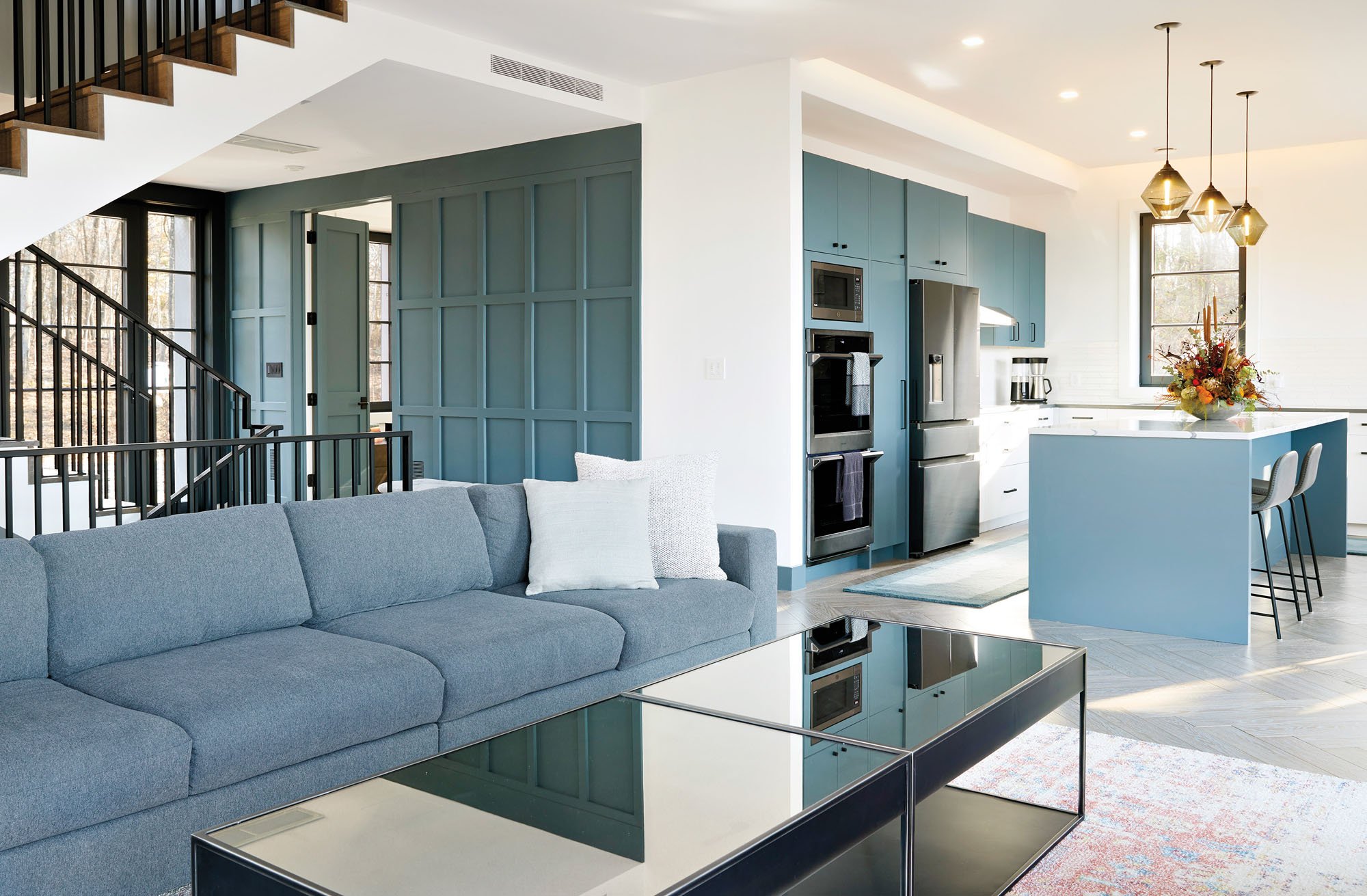 March 3, 2023
River Architects Puts People at the Heart of Sustainability
IN PARTNERSHIP WITH RIVER ARCHITECTS PLLC RIVERARCHITECTS.COM
What makes an architecture and design practice unique? How do firms and offices develop areas of expertise, deep insights, and passion projects? For the Leading Edge series, Metropolis editor in chief Avinash Rajagopal sat down with 20 firms in 2022, speaking to practitioners about what distinguishes their work. Watch the full series on DesignTV by SANDOW.
---
What makes a super sustainable building feel like home? River Architects PLLC creates poetic, comfortable spaces that are also at the forefront of energy efficient and climate sensitive design. River Architects managing principal Juhee Lee-Hartford and principal James Hartford share how they make sustainable buildings feel like home.
How to Make a Passive House Feel Like Home
"We're innate problem solvers. And one of the urgent problems, of course, is climate change. Sustainability is critical to us, and we've got to create architecture that's appropriate for the time.
We're always working to address the needs of the clients. We want people to love the buildings they're in. We have a very collaborative approach and believe that sometimes even a misunderstanding can lead to a great idea.
We make sure that people remain at the core of our thinking around sustainability. The technology that brings about passive house is sort of the back of house production that people don't need to see but the result is compelling architecture. We use sustainability as a design tool to solve problems for people. It's all about the people and the planet."
---
Juhee Lee-Hartford is managing principal of River Architects and James Hartford is principal of River Architects.
Would you like to comment on this article? Send your thoughts to: [email protected]
---
The Leading Edge
This story is part of the Leading Edge Metropolis partnership series that examines what sets apart architecture and design practices. Explore the core values and new initiatives of industry innovators across disciplines.